Class Hours: 9:40 – 2:05
Mr. Cronin
Notes
Welcome to Friday!
This morning we will be having a presentation at 11:20 about the Manufacturing Industry and potential careers for after high school. Please plan to represent our program well.
9:40 Attendance and Article
9:45 Blender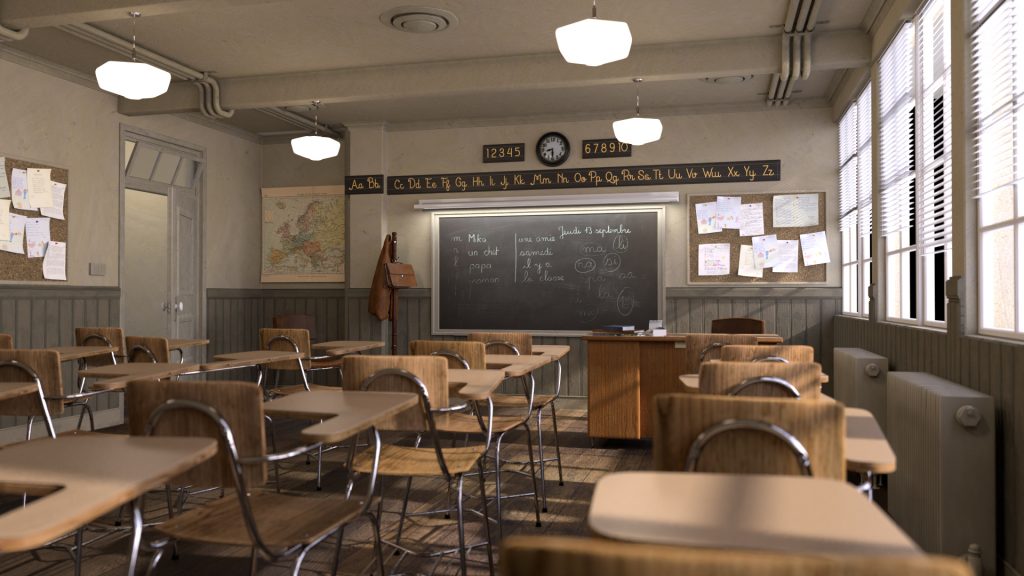 Today we will start with practice for setting up your own disconnected character. Much of this will be review from yesterday.
We are going to go over:
Setting up a character (class example, we can mess it up without worry)
Setting up armatures and weights for individual body parts.
Setting up empty controller for larger character motion.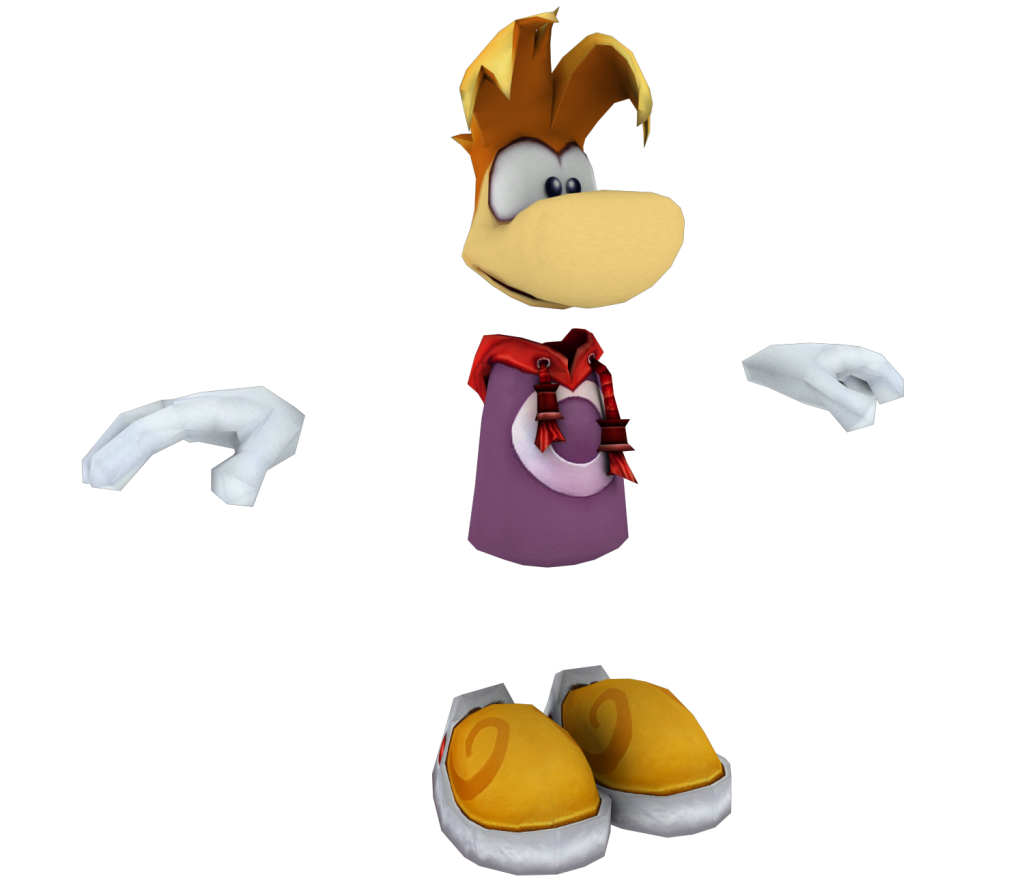 10:25 Mask Break (10 Minutes)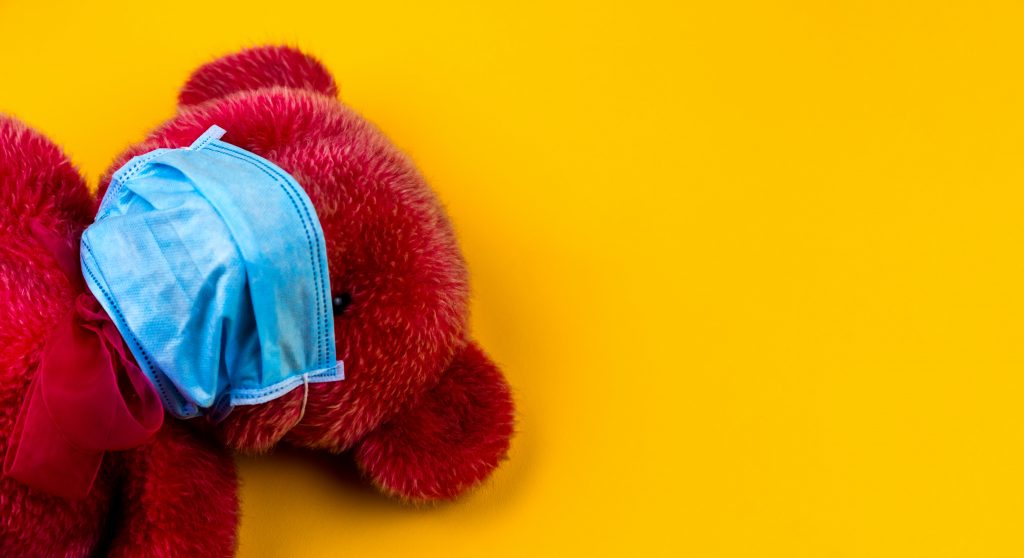 We are going to take a 10 minute break (seat to seat) outside to take our masks off and get some fresh air.
Plan on having a jacket, shoes to walk on grass, and potentially even an umbrella. You could even leave the umbrella on the floor at your station for the year if interested.
10:35 Blender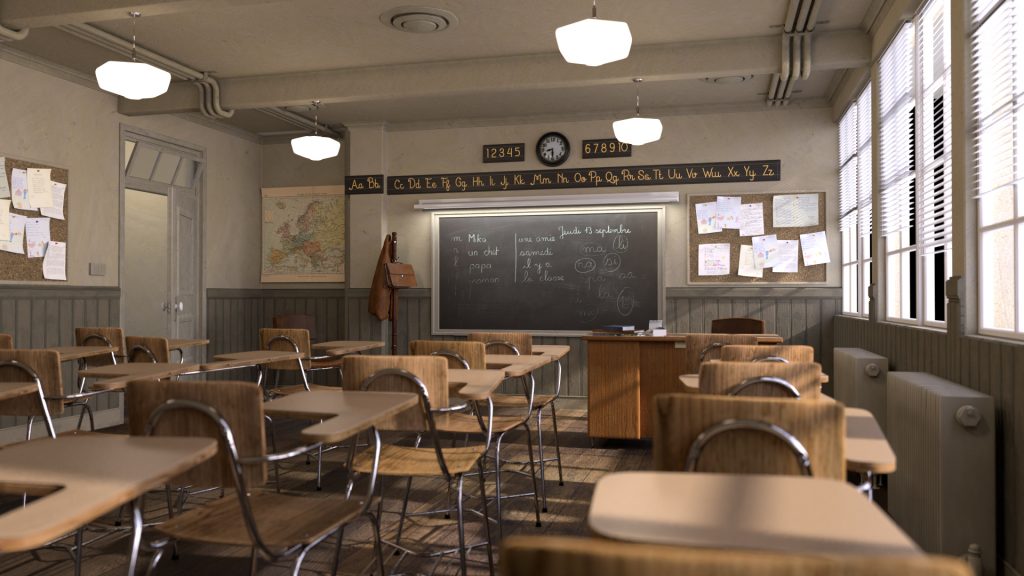 Continued work with rigging.
11:20 Manufacturing Presentation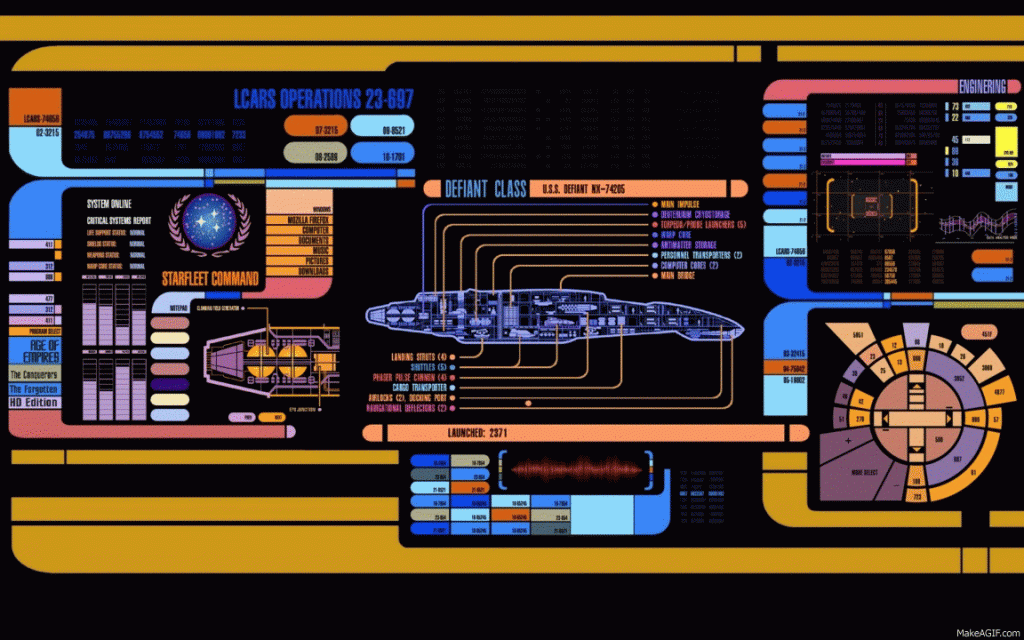 Be a good audience – you can go without your phones for 20 minutes.
Ask relevant questions.
Find out how to make money.
11:45 Lunch (30 Minutes)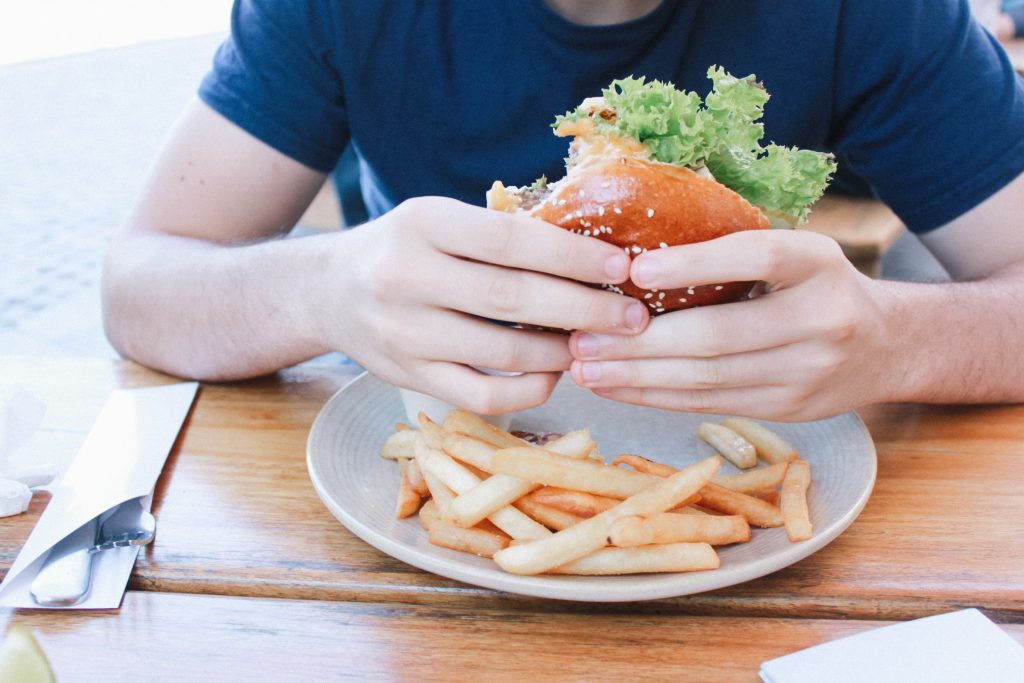 12:15 Wipe Down / Clean Stations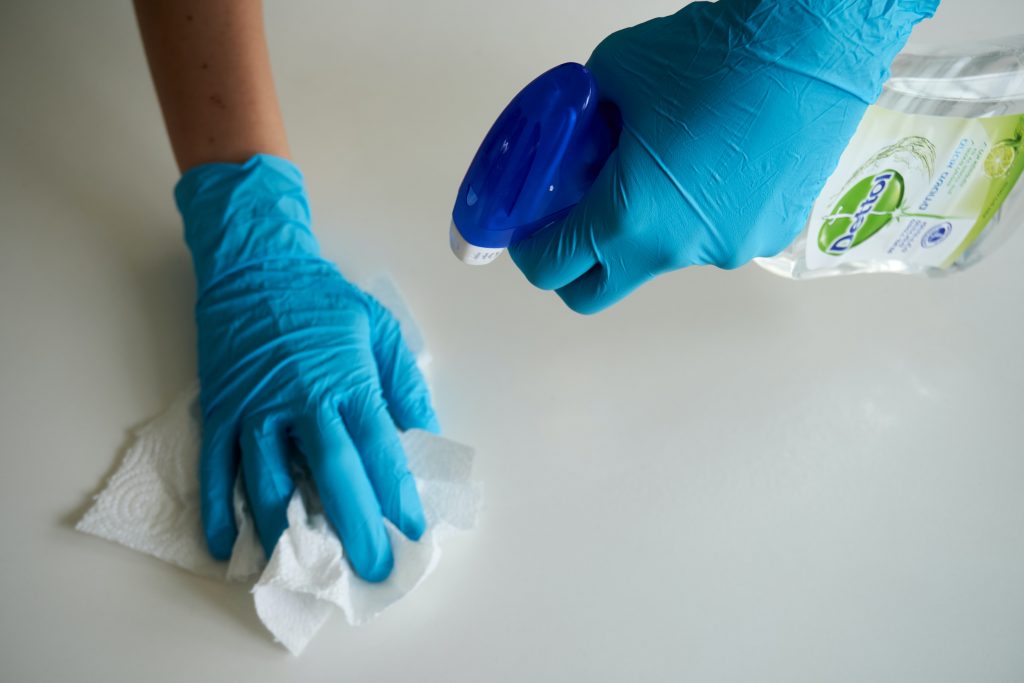 12:20 CAWD Week 16 Homework
CAWD Project: Model Disconnected Character Environment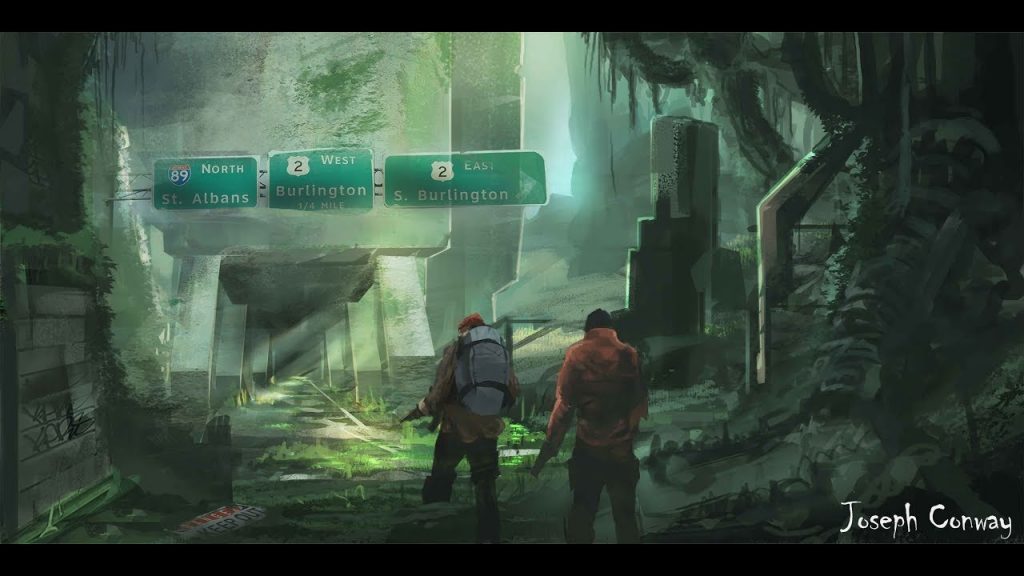 Whatever the world will be for your disconnected character animation, model / texture / light it this week for homework. Next week we want to begin the process of animation.
Remember that we already did the concept art / pre production for this – now take your ideas into reality. An example by Renee: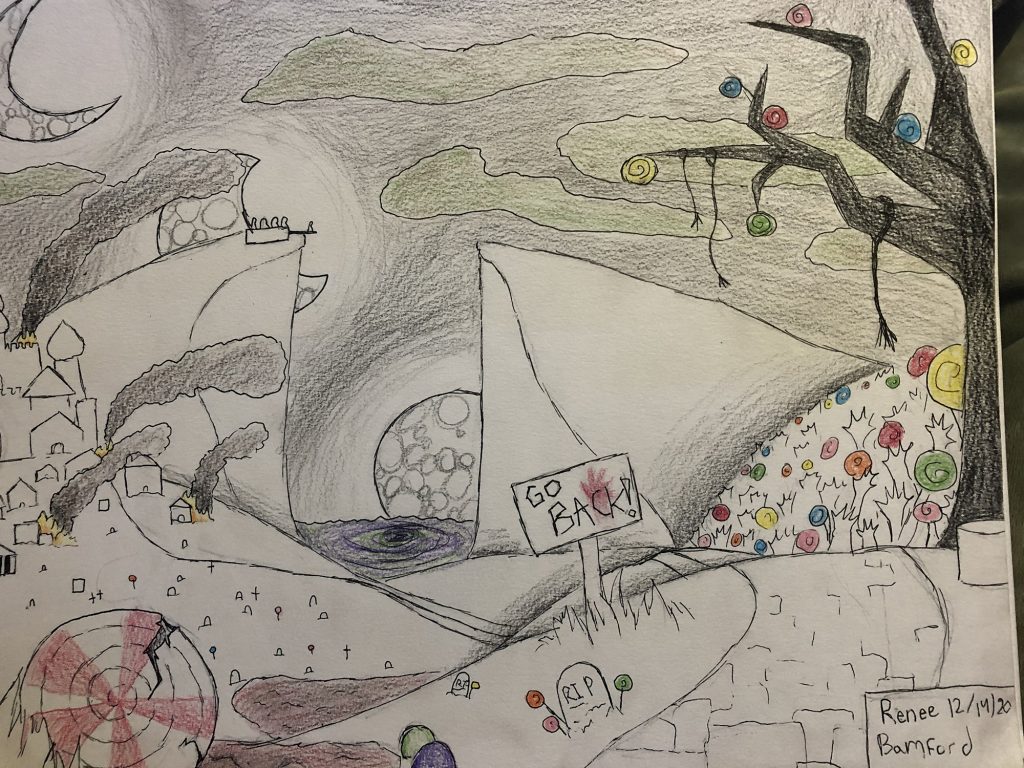 Nothing needs to be animated this week, we just need the world built.
Save and upload your work as "(lastname)DisconnectedWorld.jpg" and upload to your "week_16" folder. Example:
"croninDisconnectedWorld.jpg"
We will start this project now in class.
Student Agency Project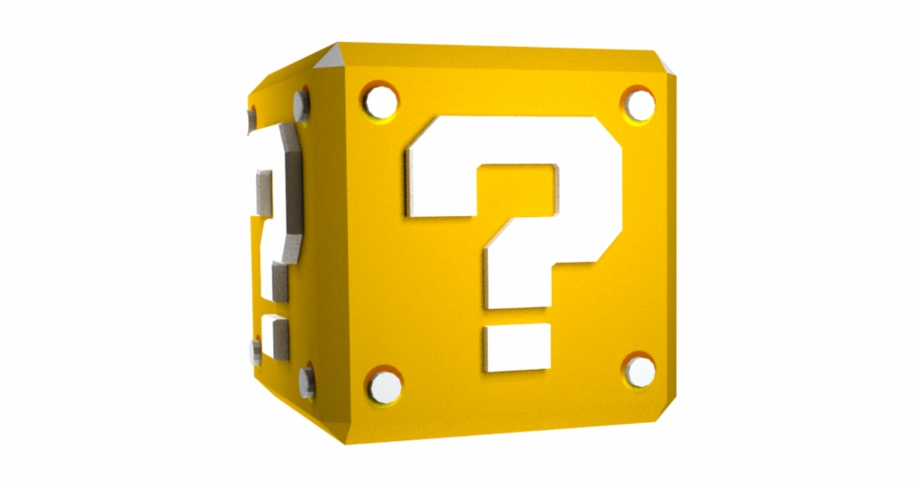 Using your newly learned skills in Blender and Premiere, create anything you wish.
Save and upload your work as "(lastname)Agency.jpg" and upload to your "week_16" folder. Example:
Design Homework 16: Disconnected Animation Storyboard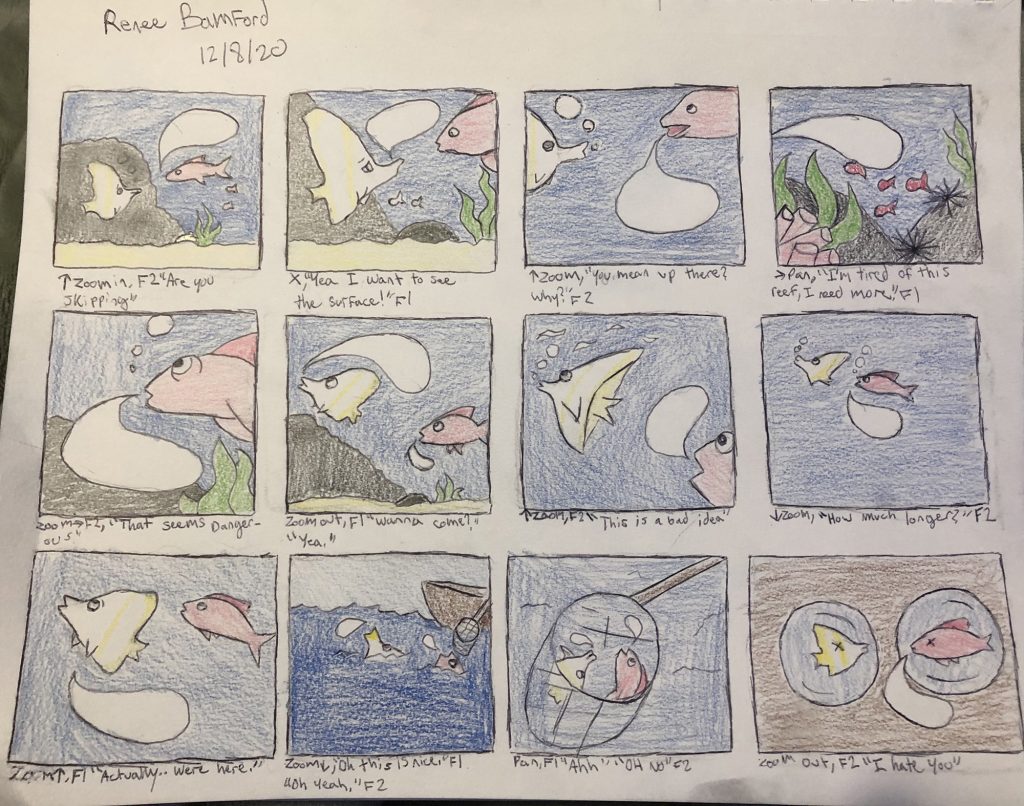 The storyboard above is a great example by Renee for our Reef animation. I now want you to create the story and storyboard for your Disconnected Character animation.
Just as above I want you to have 12 cells. 12 at a minimum. Each square needs some sort of textural description below. It could be length, type of shot, sound, etc.
In years past I have required that the prompt for this animation be "The Challenge" but I am going to be more open this year. Let's agree that your animation and story have to follow the story arc that we looked at in the fall for our Reef based animation:
Exposition / Stasis – This is where the animator lays the groundwork for the story. Who are the characters? Where do they live? What's happening? Think of it as an introduction that helps settle into the story before things start to pick up.
I am removing the time maximum, but I am including a 30 second minimum.
Rising Action
Climax – when the viewer is most engaged
Falling Action
Resolution
You can use a prompt of "The Challenge" if you wish. You can use anything you have created this year in your animation as set pieces, characters, etc.
Take image of your sketch saved as "(lastName)DH16.jpg" and upload "week_16" folder. Example:
1:05 Mask Break (10 Minutes)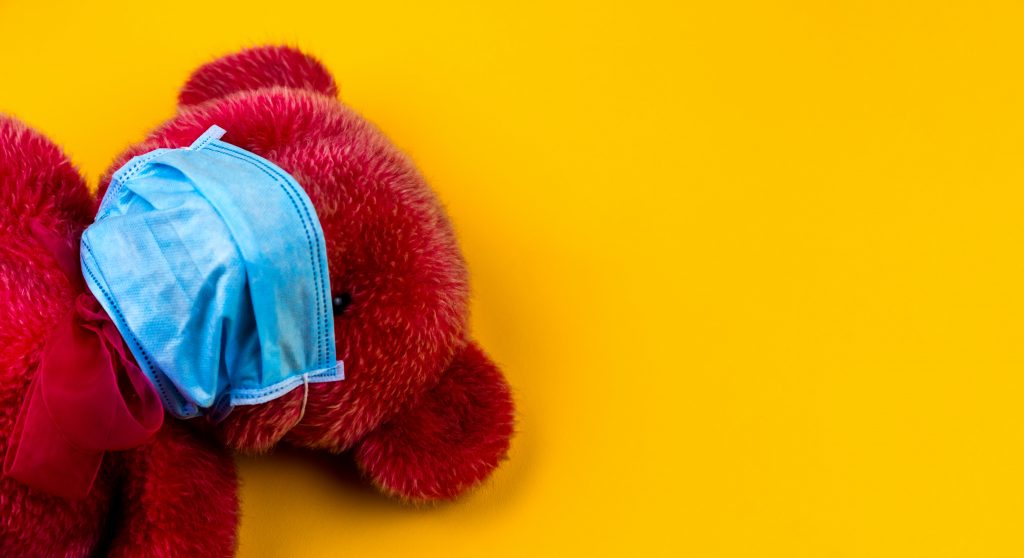 1:15 Academics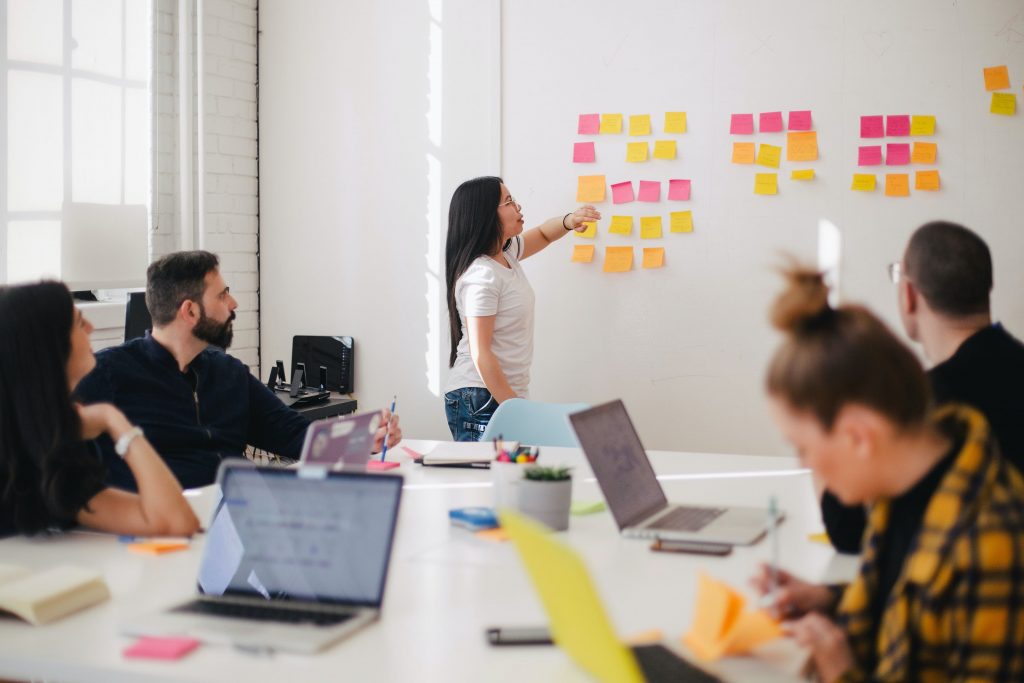 2:05 Dismissal