Class Hours: 9:40 – 2:05
Mr. Cronin
Notes
Love the bit of sarcasm – working with clients can be a real joy sometimes.
And then the other one I didn't notice… Would love to see it pick up some weight like in Aliens. Is it just Cosplay, or functional?
Just pretty– have to watch a couple times.
NTHS – what is it? How do you become eligible?
9:40 Attendance and Video
9:45 Reef Animation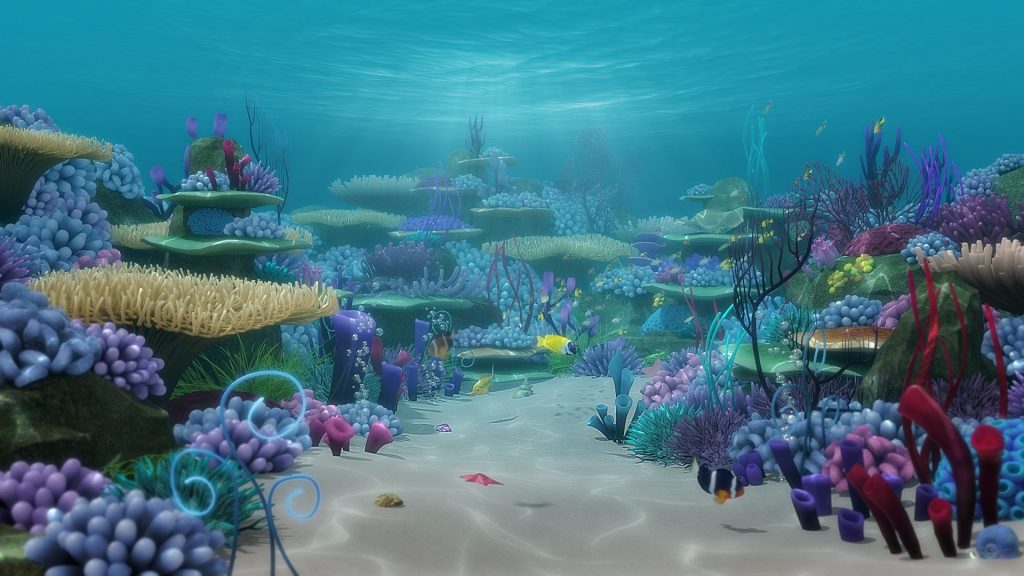 Today we are going to start in-class production of our Reef Animation. We are going to use portions of the next 2 weeks in the room to animate, render, edit, sound design, export, and revise our project – trying to follow professional workflow.
Requirements for Animation
Maximum length of 1 minute. I want you to focus on doing a small animation well – compared to a longer animation at "meh" quality. 60 seconds x 30 frames per second means 1800 frames total for everything.
Use of an Establishing Shot of your reef, fading up from black to start your animation. This will root all our projects in the idea of the Reef as our "world".
Include at least 1 low DOF shot. This helps put the focus on your subject and "blur away" the background.
Include at least 1 reaction shot of fish at full frame. We want this to be about your characters and their emotions. Eyes will help communicate these emotions, but you have to get close enough in there to see.
Sound Design. Use resources such as FreeSound.org or create your own sounds.
30fps / 720p / .mp4. Call CAWD standard – no surprises.
Here is where we are going to be working on the Reef Animation in CAWD:
Week 13
Today

9:40 – 10:25 (45 minutes)
10:35 – 11:40 (65 minutes)
Week 14 (next week)
Day 1

10:35 – 11:45 (70 minutes)
12:20-1:05 (45 minutes)

Day 2

9:40 – 10:25 (45 minutes)
10:35-11:00 (25 minutes – last looks)
11:00 – First Draft Presentations. This will be graded on the spot and plugged in before vacation.
You are going to get a total of 295 minutes to animate, render, edit, sound design, and export the first draft of your project over the next 3 day of class – starting today.
At 11AM on Tuesday, December 18th we are going to have First Draft Screenings. We will watch the animation multiple times, and everyone will fill out a feedback form for the Animator in a critique session. You are going to get feedback on:
What works!
What doesn't…
What is close..?
Modeling
Animation
Sound
Editing
Story
etc.
This feedback will be digital in a form, and I will grant access to the data once complete. You can then reference back to the feedback, as well as reach out to your fellow animators for follow up questions.
You will then have over vacation to refine, update and complete your animation.
The first project you present to the class in 2021 will be your Final Reef animation.
During this production time in class I am happy to go over … anything. What could you get help with?
Weight painting
Sound Design and trimming
Setting up eyes
Exporting in premier
Setting keyframes / adjusting keyframes
Story logic – does this make sense?
Anything! Just ask / advocate for yourself. Don't spin tires and waste time, ask some good questions when stuck to keep progress.
If you are one of the 3 remote students….or anyone that would like a review of yesterday's content on Armatures / Weight Painting / Eyes we are going to do this before our first break.
If you feel comfortable with the content, you just get right into Reef Animation production.
10:25 Mask Break (10 Minutes)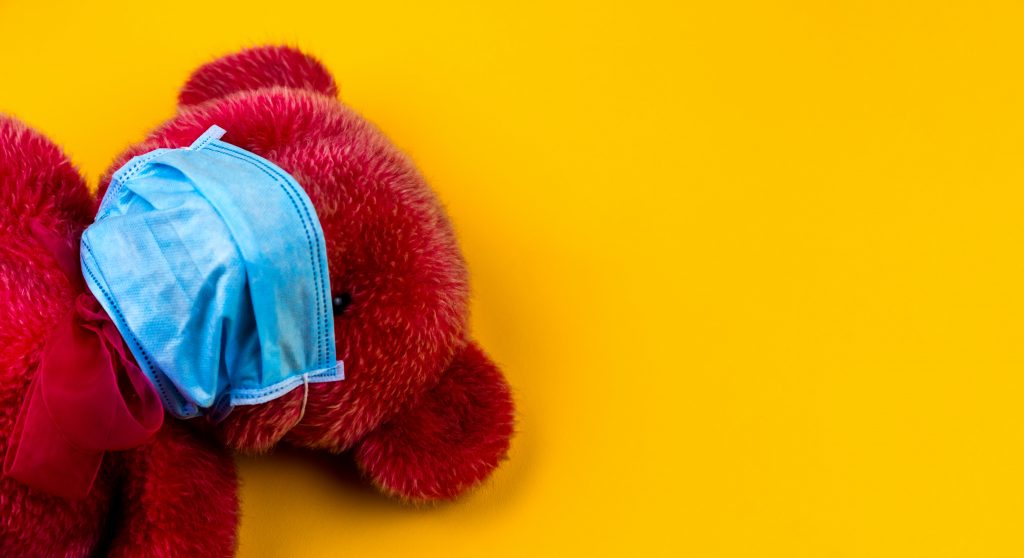 We are going to take a 10 minute break (seat to seat) outside to take our masks off and get some fresh air.
Plan on having a jacket, shoes to walk on grass, and potentially even an umbrella. You could even leave the umbrella on the floor at your station for the year if interested.
10:35 Reef Animation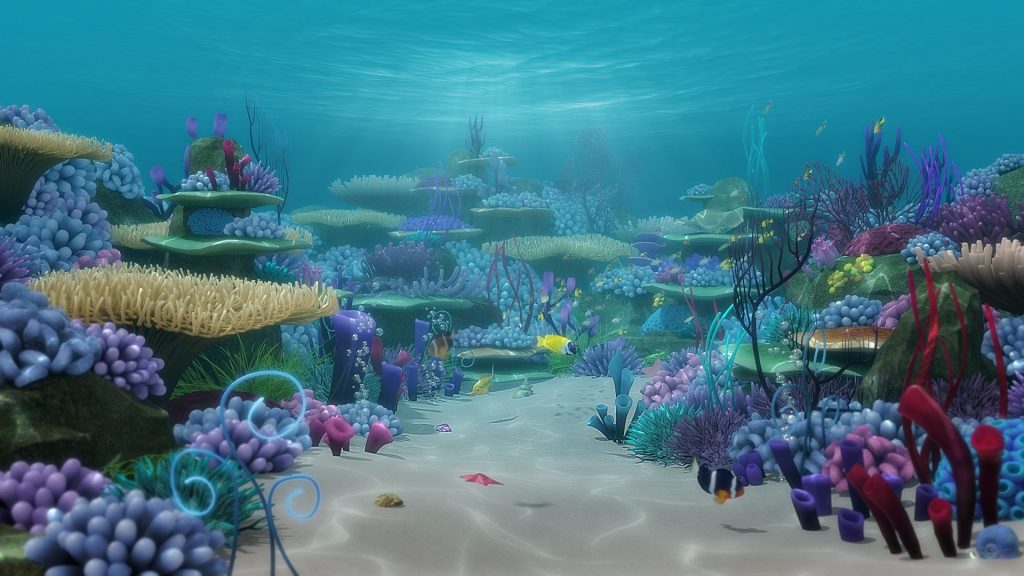 Work and save, work and save.
11:40 Safety Slide Refresher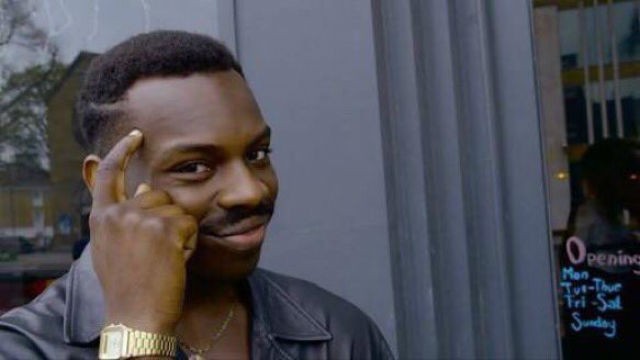 11:45 Lunch (30 Minutes)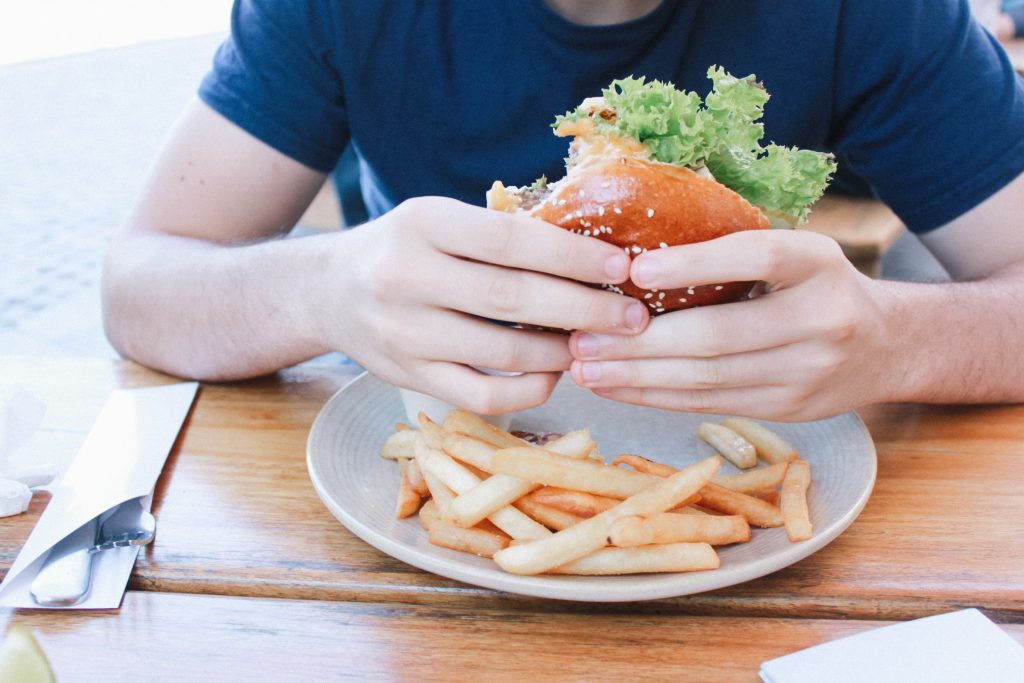 12:15 Wipe Down / Clean Stations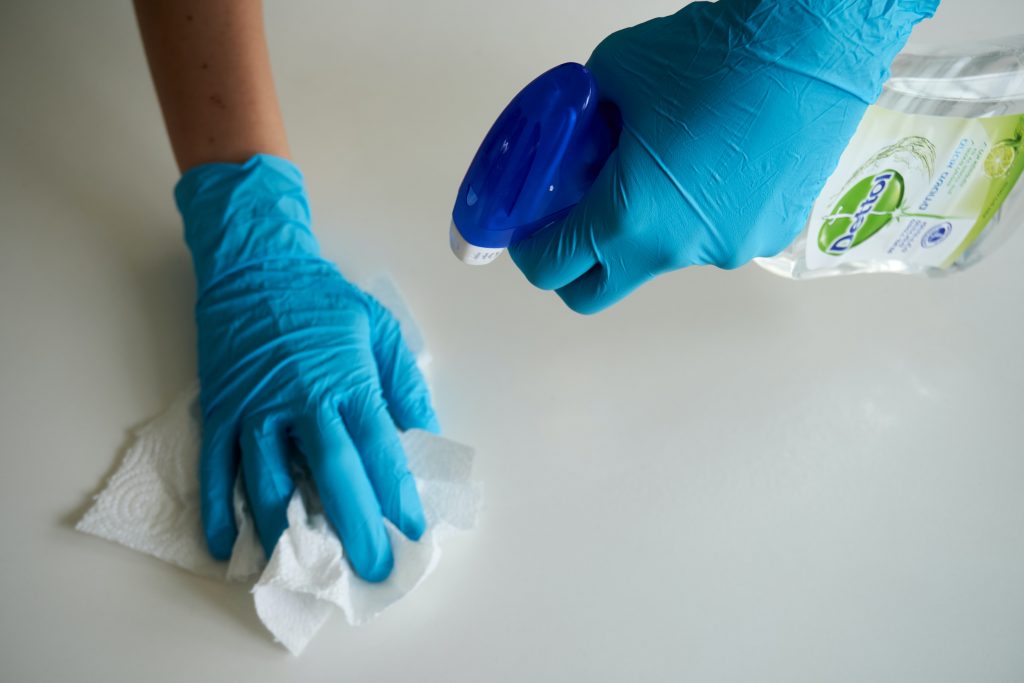 12:20 CAWD Week 13 Homework
CAWD Project: Final 50% of Disconnected Character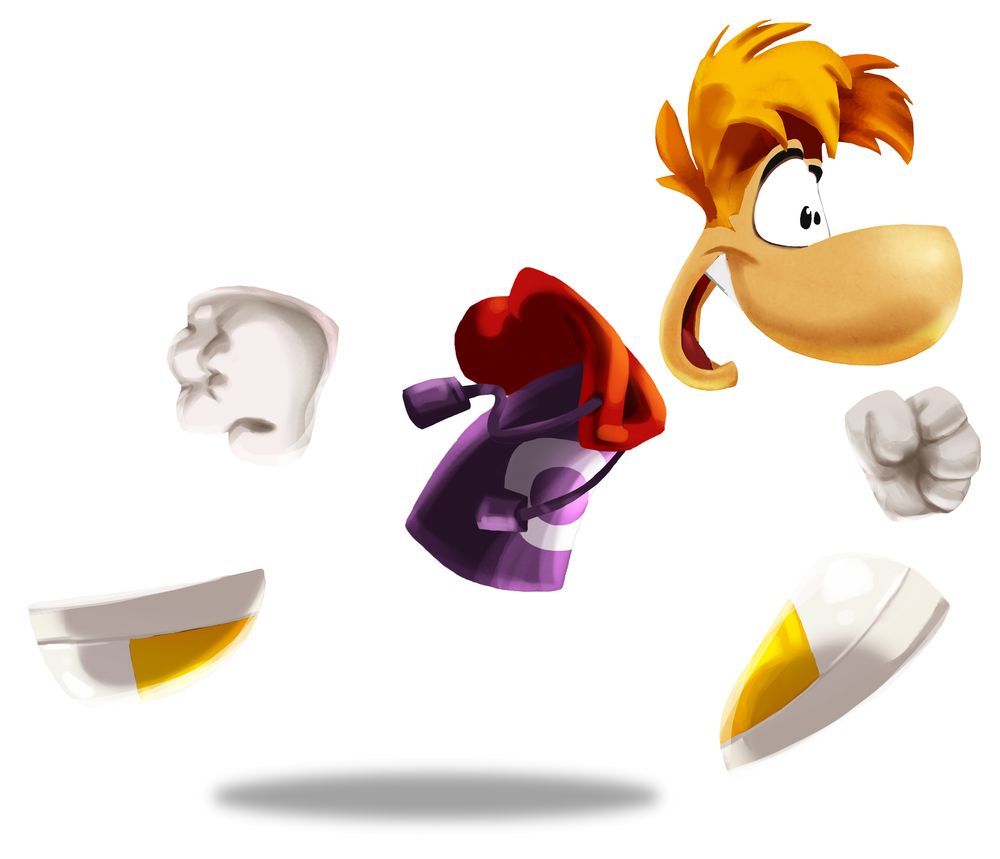 You knew this was coming. This week I want you to build the final 50% of your Rayman inspired character.
Specifically this week you are going to create the Foot / Foot / Head.
At the end take all 6 of your elements (Fist / Fist / Body from last week, and this weeks Foot / Foot / Head) and combine together for a final render.
Save and upload your work as "(lastname)DisconnectedV2.jpg" and upload to your "week_14" folder. Example:
"croninDisconnectedV2.jpg"
We will start this project now in class.
Student Agency Project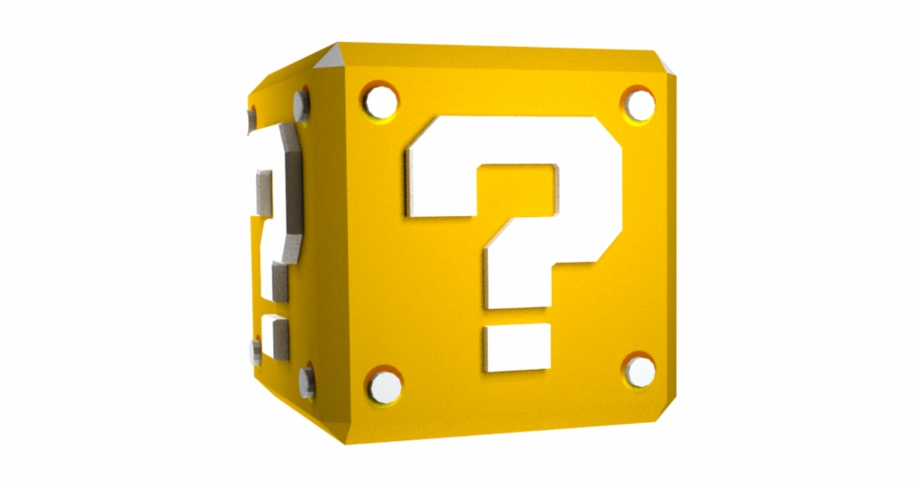 Using your newly learned skills in Premiere or Blender, create anything you wish.
Save and upload your work as "(lastname)Agency.jpg" and upload to your "week_13" folder. Example:
Design Contest Options / Make money / Illustrator
This week I am going to offer two different Logo Design Contests which you could do as your Week 13 Agency Project. If you want to use Illustrator for your Agency this week, you can choose one of the contests below.
Option 1: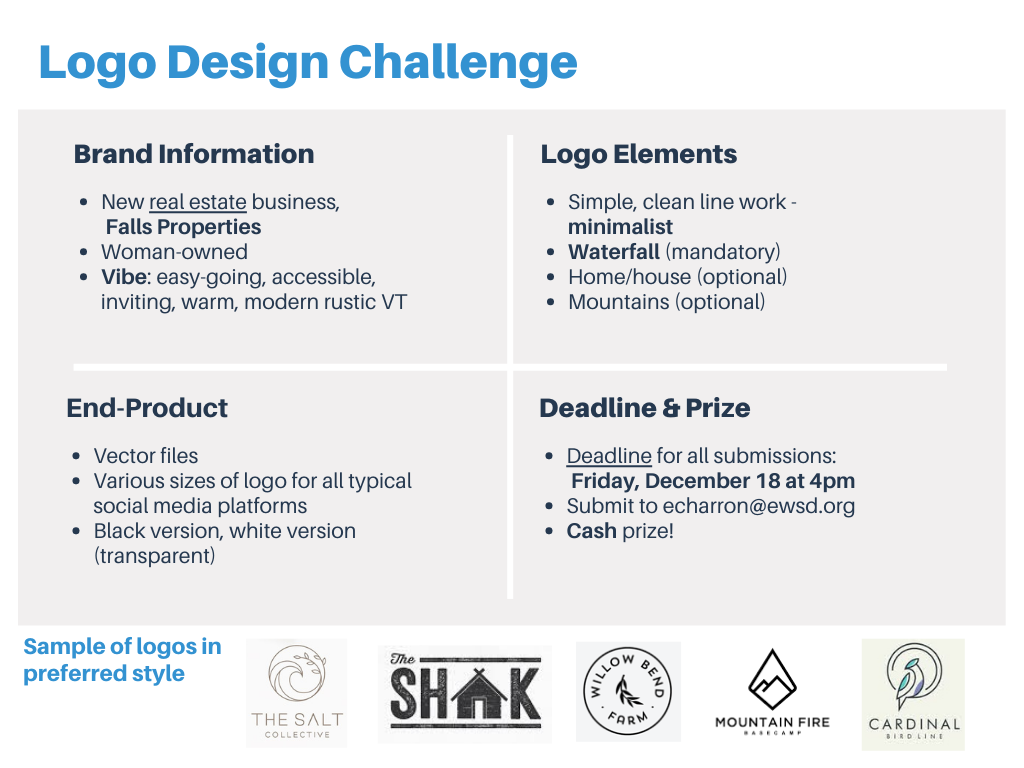 This would have to be done in Illustrator. I don't want to give more requirements than are stated, just hit Design Contest guidelines above.
Option 2: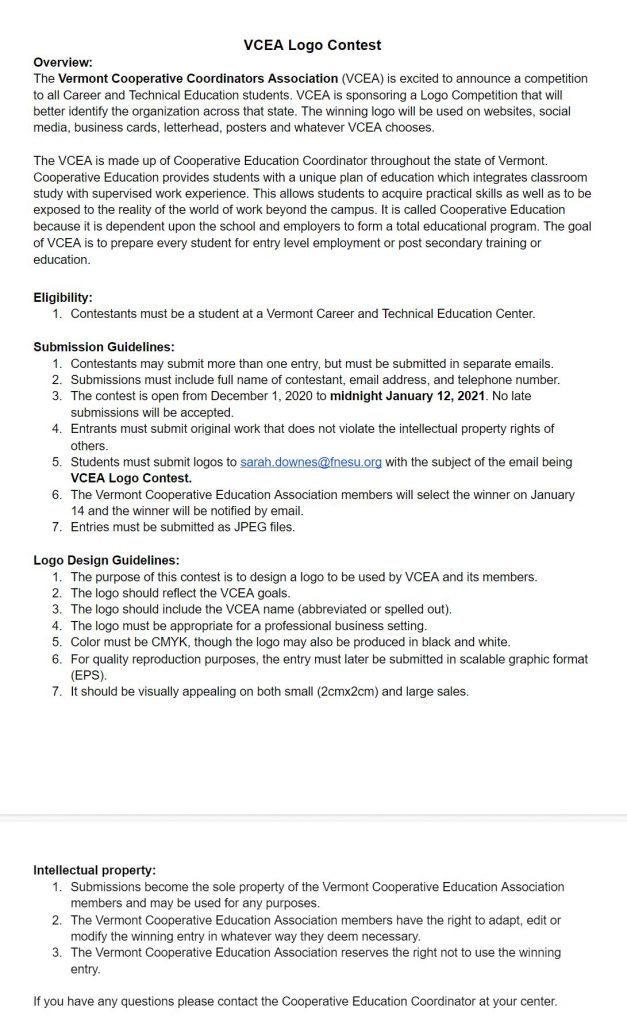 Again would have to be done in Illustrator. I don't want to give more requirements than are stated, just hit Design Contest guidelines above.
Design Homework 13: Concept Art for Disconnected Character Animation Environment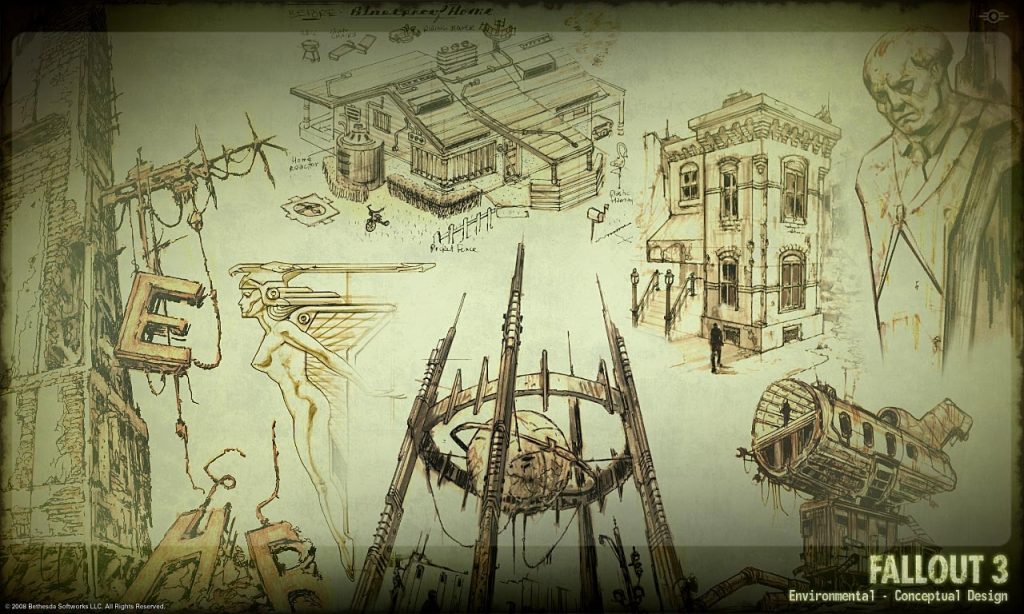 Take the next page of your sketchbook and create the concept art for what your scene will look like for your Disconnected Character Animation. You aren't tied to any design yet, just fill your page with ideas which could go into digital production soon.
I had to laugh as found this as an example as well pretty near the top of a search result: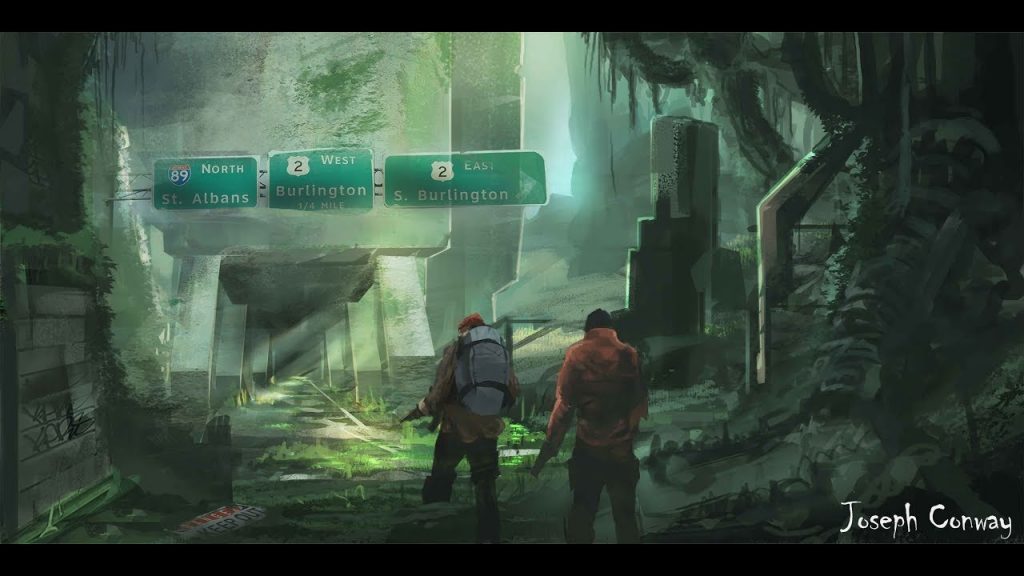 You do not need to have color, or even a complete scene as in the second example – but you can.
Multiple small sketches like the first example 100% fine.
A complete scene sketch like the second example is also 100% fine.
Take image of your sketch saved as "(lastName)DH13.jpg" and upload "week_13" folder. Example:
1:05 Mask Break (10 Minutes)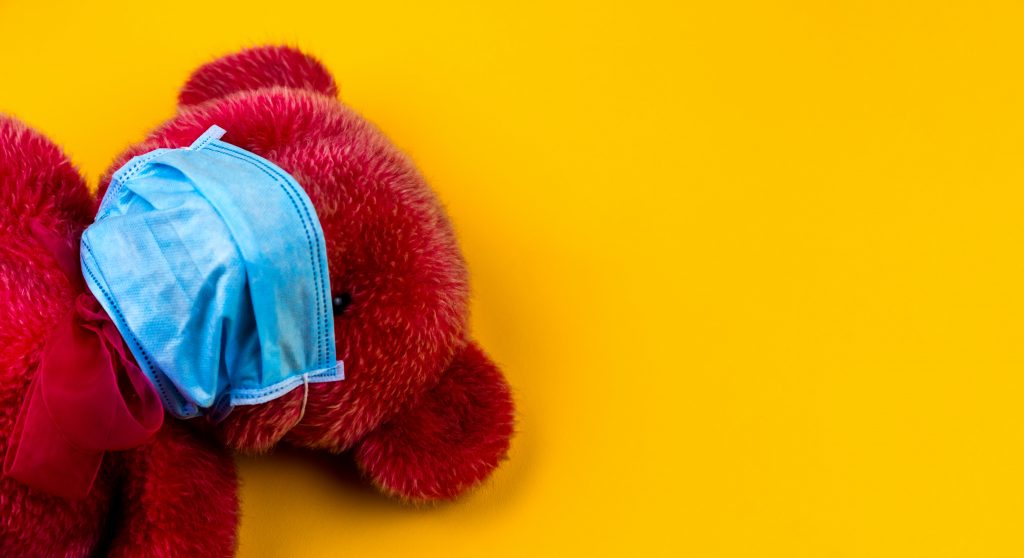 1:15 Academics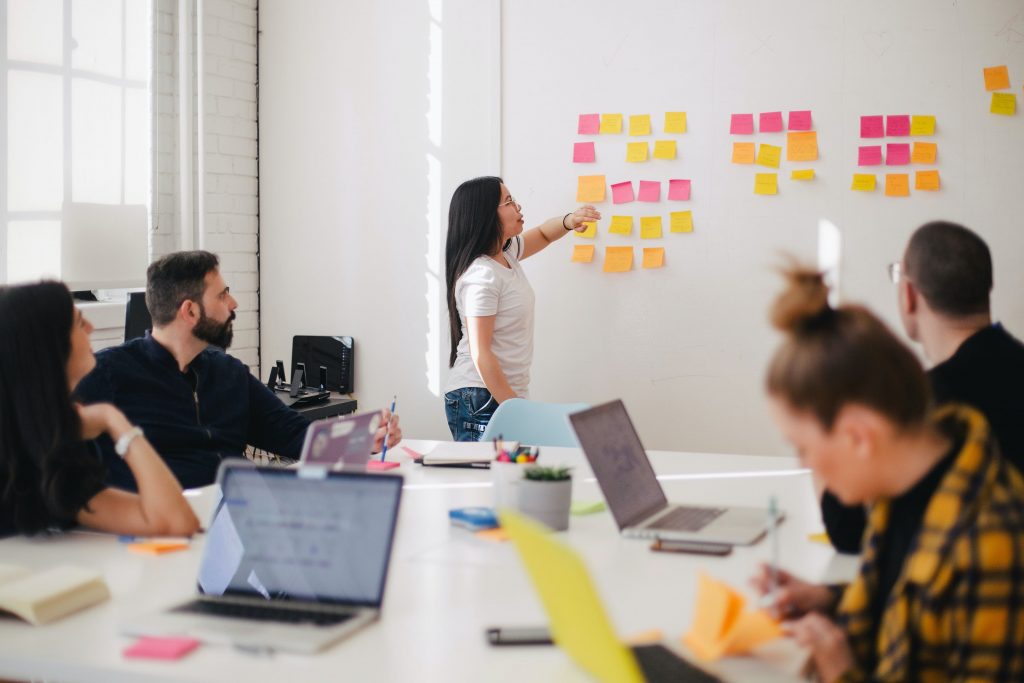 2:05 Dismissal