Class Hours: 9:40 – 2:05
Mr. Cronin
Notes
We should all be striving to beat this level of quality with our Bedrooms.
Great example of hard surface modeling.
Low quality render sure, but I just can't stop watching. (So long as your timing is right, this actually is pretty easy.)
THIS level of Bedroom quality would be A level. (Obviously we aren't goin to get to this level, and that is ok!)
Character with glowing, emissive materials on curves.
Let's talk about next Wednesday October 7th:

We have school Wednesday as you have off Friday.

I need to know if CHS students Daniel and Autumn will need bussing – I guess your school's aren't running a bus. We will help with this – our driver is pretty interesting.
Will any student that lives in Georgia, Westford, the Islands, or attends EHS need bussing next Wednesday October 7th?
9:40 Attendance and Article
9:45 Supplemental Presentations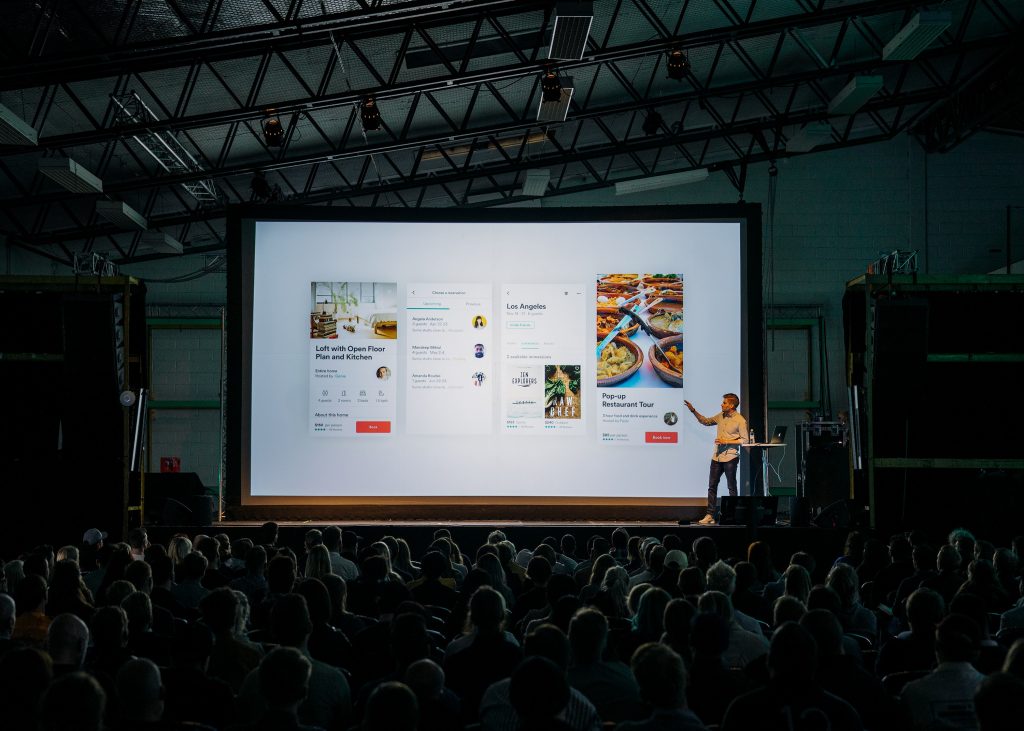 9:55 Blender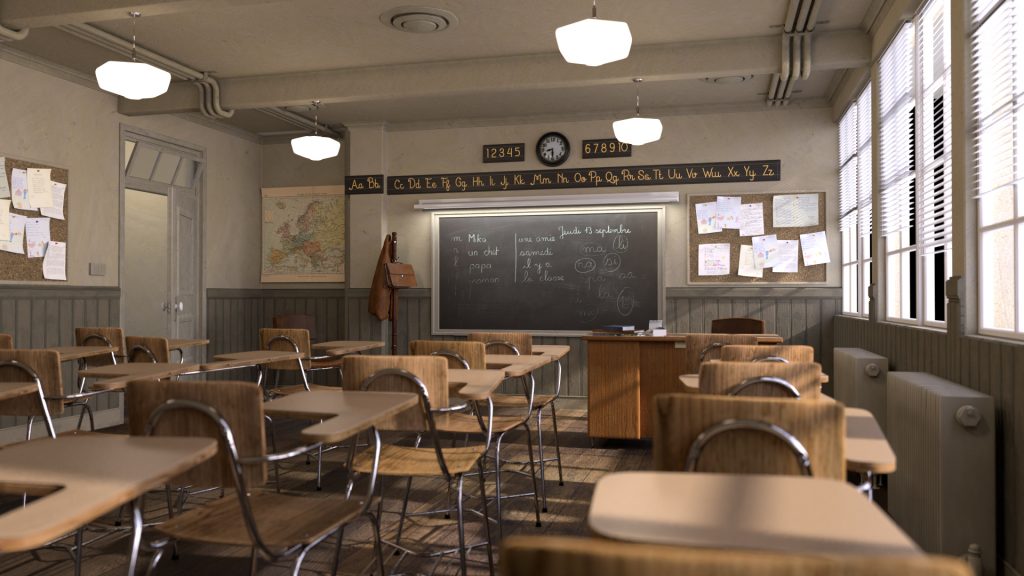 Samples review
Cloth for quilts and sheets – cloth object simulations
Solidify
10:25 Mask Break (10 Minutes)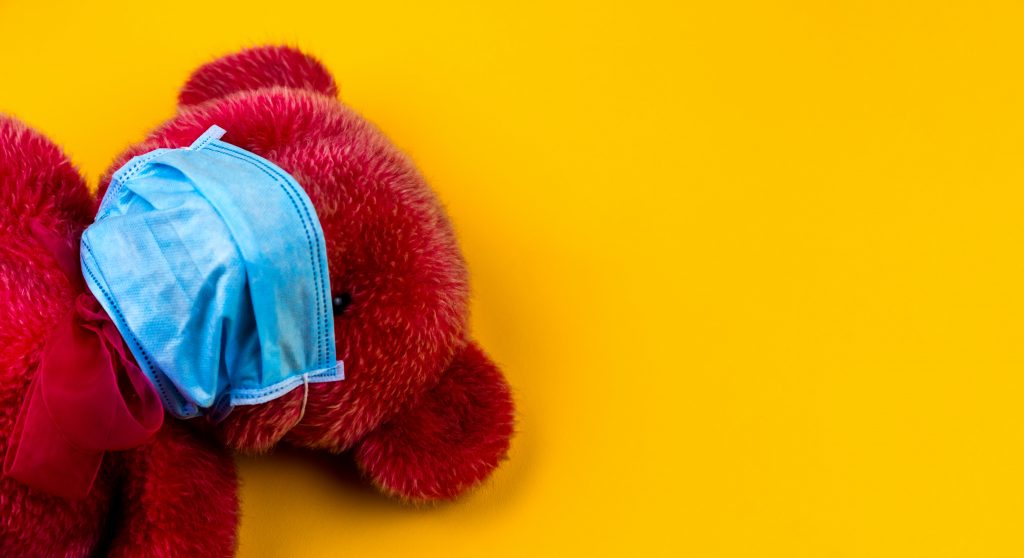 We are going to take a 10 minute break (seat to seat) outside to take our masks off and get some fresh air.
Plan on having a jacket, shoes to walk on grass, and potentially even an umbrella. You could even leave the umbrella on the floor at your station for the year if interested.
10:35 Blender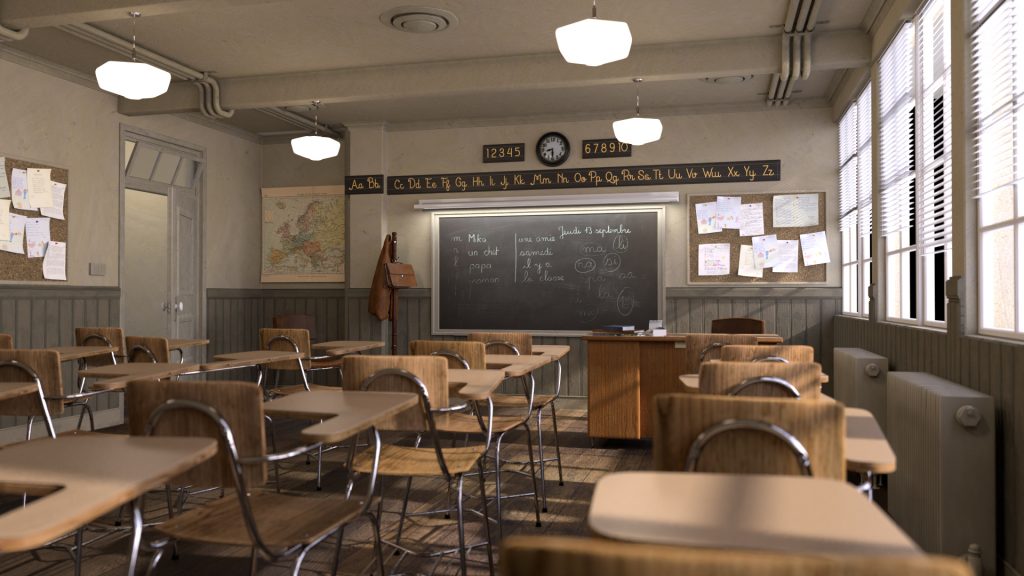 Cloth for curtains, pinning vertex groups.
External HDRI's and point light for room fill as foundation (daylight scene).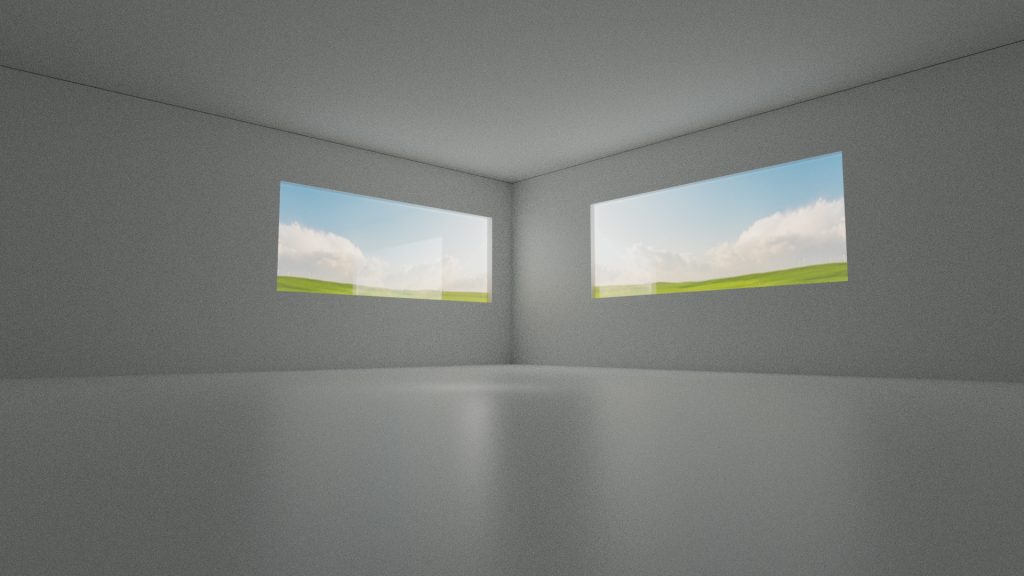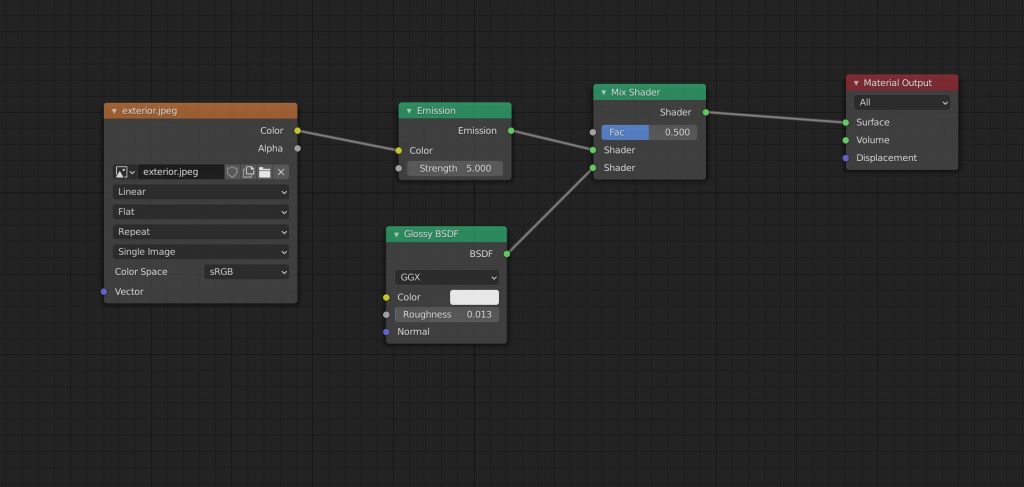 Camera Angle and FOV
Post production of renders in Photoshop – polishing up media before client submission. Using Histogram to guide us, and adjustments to improve final renders.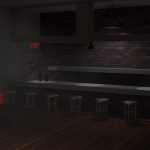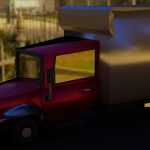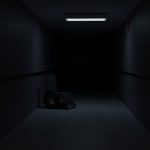 11:45 Lunch (30 Minutes)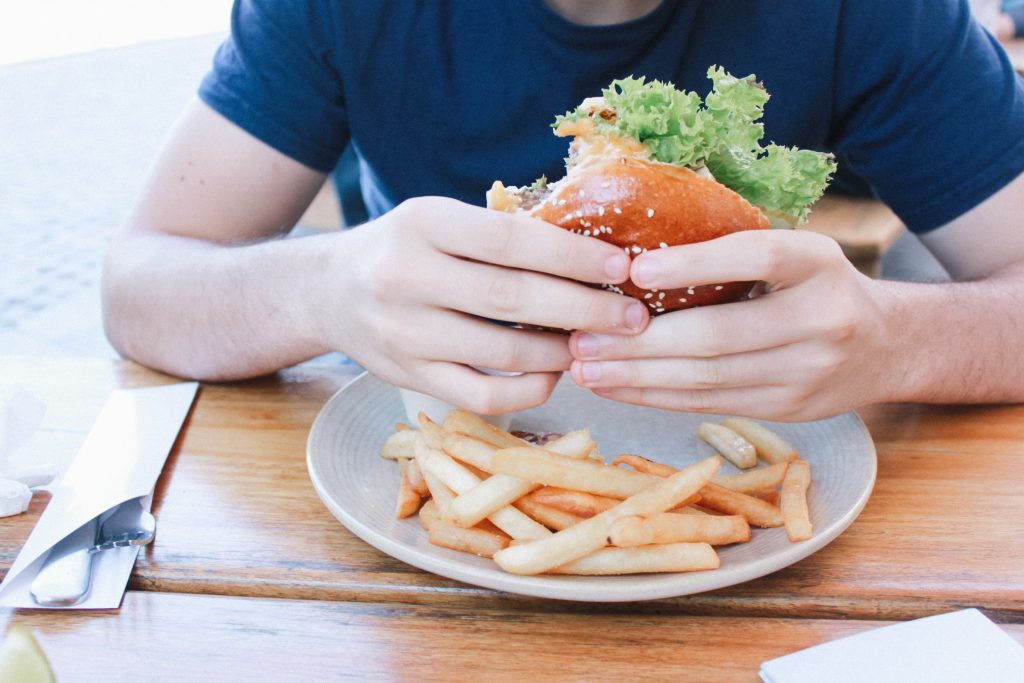 12:15 Wipe Down / Clean Stations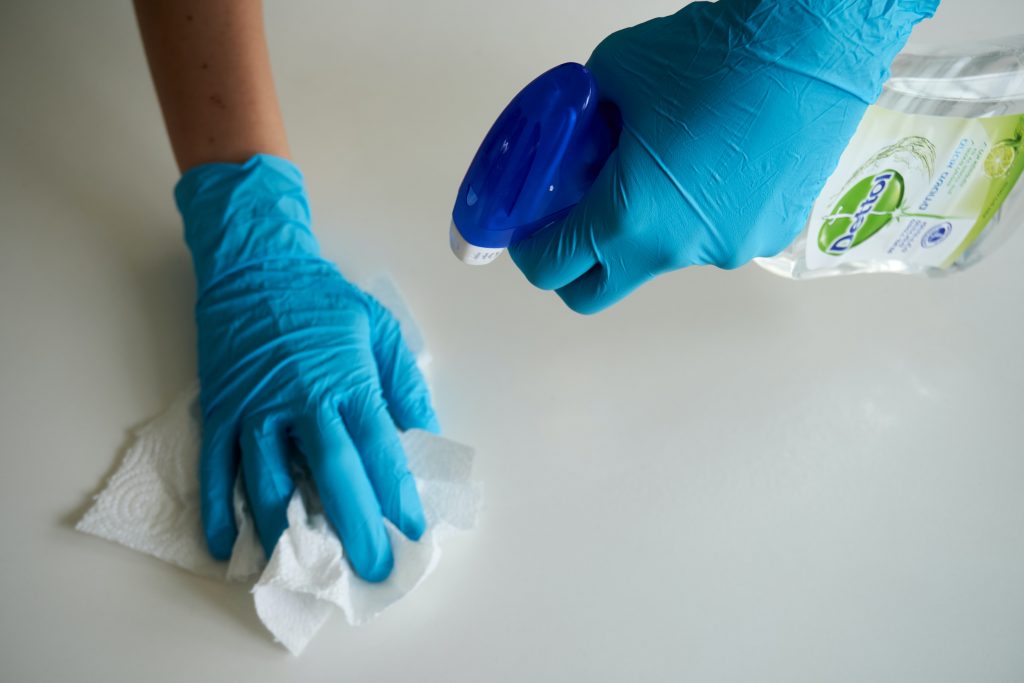 12:20 CAWD Week 4 Homework
CAWD Project: Final Draft of Bedroom
Save and upload your work as "(lastname)BedroomFinal.jpg" and upload to your "week_04" folder. Example:
We will start this project now in class.
Student Agency Project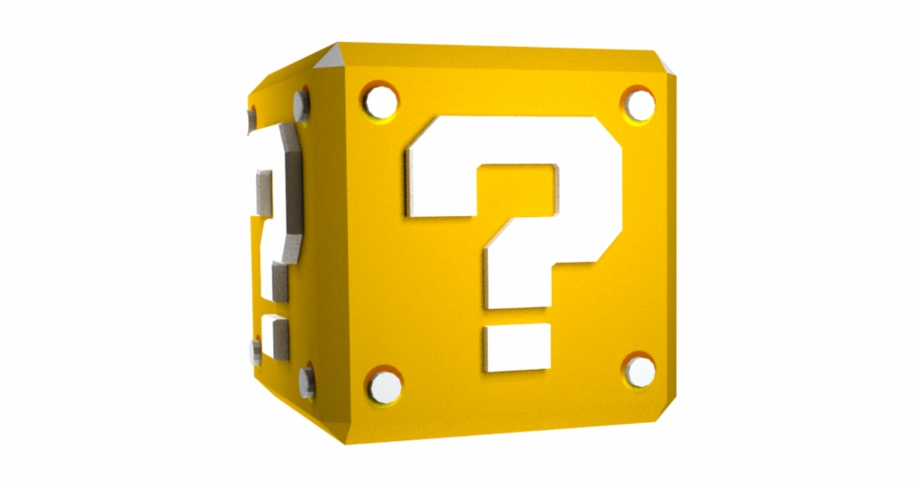 Using your newly learned skills in Blender or Photoshop, create anything you wish. I would also allow before / after work of existing renders in Photoshop showing your post-production skills – so long as their is enough work product.
Save and upload your work as "(lastname)Agency.jpg" and upload to your "week_04" folder. Example:
Design Homework 4: Low Poly forest Concept Art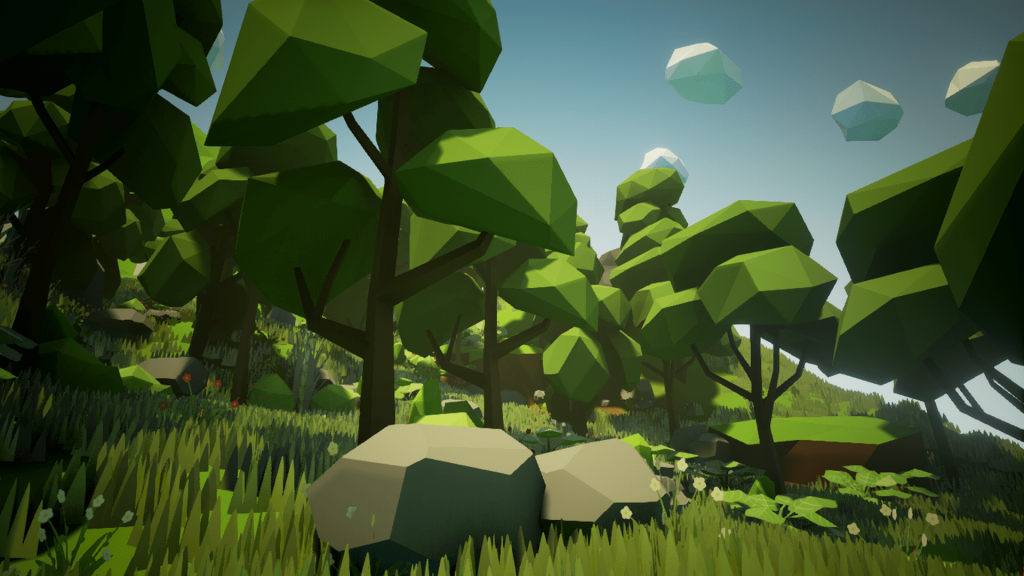 Low poly is a polygon mesh in 3D computer graphics that has a relatively small number of polygons. Low poly meshes occur in real-time applications as contrast with high-poly meshes in animated movies and special effects of the same era.
Below is an example of a low poly forest pack with a wide range of assets to use.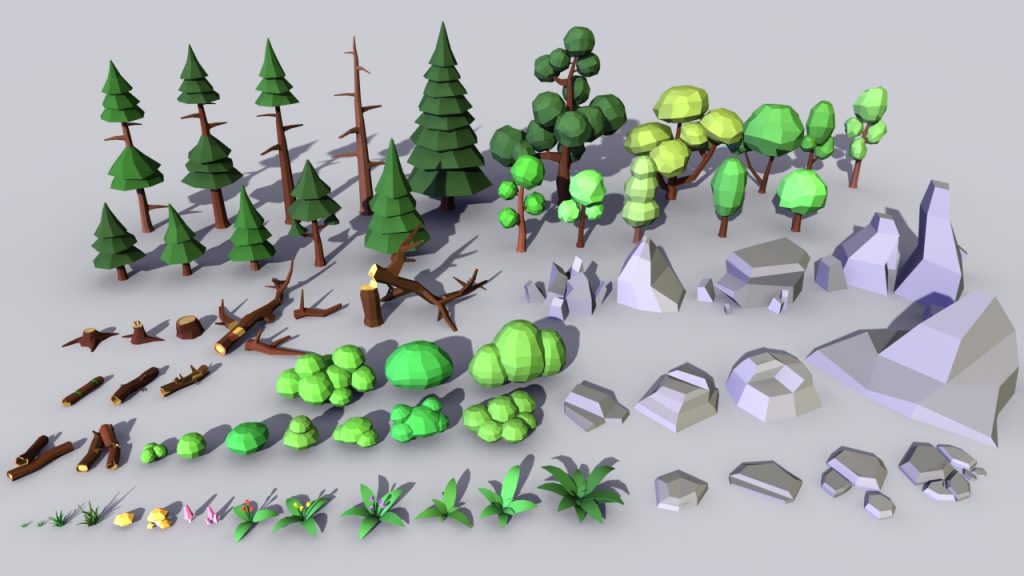 These assets can be purchased to use in your own production (if you were in the real world), but in CAWD we are going to build our own.
Here are some low poly forest examples you can buy today, and frankly we are already arriving at this level of quality in your student projects.
This week your Design Homework will be looking at 4 different types of low poly assets and drawing them as concept art on the next page of our sketchbook. We will use this DH as preproduction for next week.
You need to sketch (in a low poly style, with color):
Low poly tree #1 (deciduous) – the type with a canopy where the leaves fall off
Low poly tree #2 (conifer) – the type with needles where leaves never fall off. Think Christmas tree.
Low poly rock – size up to you.
Low poly man-made object. (campfire scene, tent, 4×4, cabin, etc)
Take image of your sketch saved as "(lastName)DH4.jpg" and upload "week_04" folder. Example:
1:05 Mask Break (10 Minutes)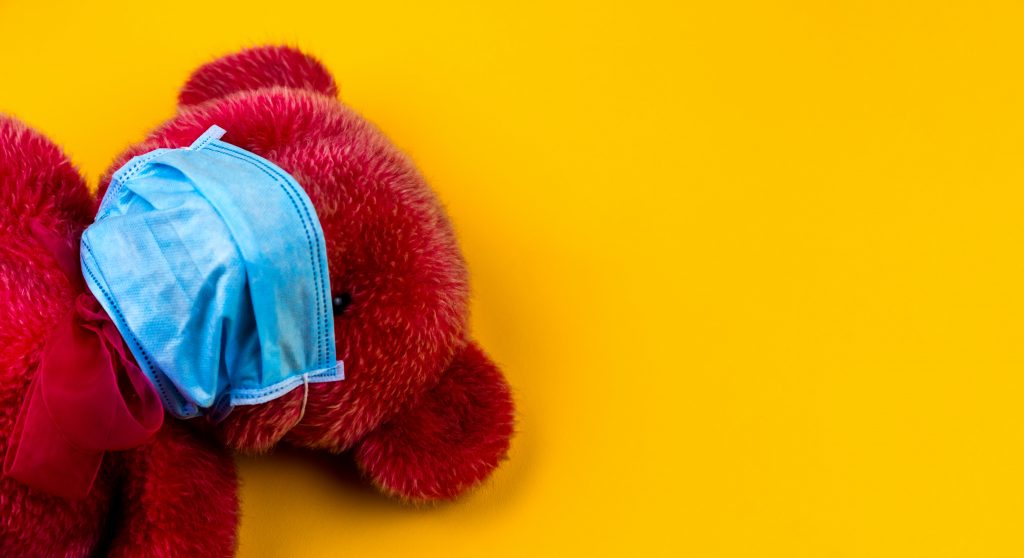 1:15 Academics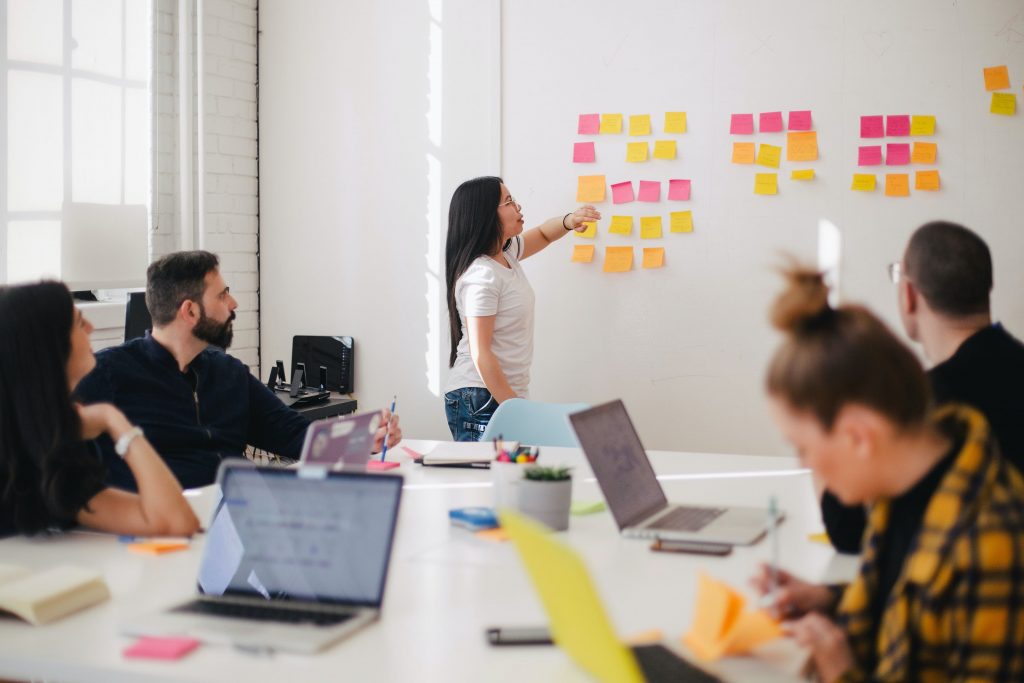 2:05 Dismissal