February 15th – 19th
Class hours: 9:40 – 2:05
Mr. Bohmann | wbohmann@ewsd.org
9:40 Check-in and Announcements
Remote Link for today – please use your camera for start of class.
February Break February 20th – 28th, back on March 1st – Monday
Cohort B – Articles for Week 23 are required on March 1, 2
9:45 Blender Add Ons, cont…
Add ons are programs shipped with Blender that provide additional functionality. Some "add-ons" are created by the Blender developer community and other "add-ons" are from 3rd party developers. They range from free to paid. This morning we'll look at:
Bool Tool
Extra Objects
BlenderKit Online Asset Library
Copy Attributes
Node Wrangler
---
10:35 Academics –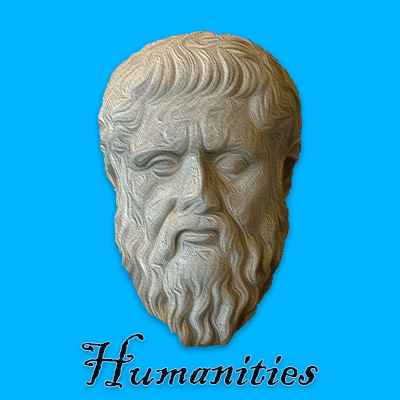 11:25 – 12:00 pm Lunch
12:00 Remote Days Homework Review
Introduction to the afternoon work and an overview of the remote days work.
12:15 Production Sprint & Work Time
Set a time goal and be productive.
Link to the Cawd2 Phones Down Asset Pack Folder
Adding your items to the shared folder. Two files:
an image render with proper name (church_Bohmann)
your .blend file (church_Bohmann.blend)
1:55 Dailies – Show Your Work
Let's see what you modeled today during the production sprint.
2:05 Dismissal
Remote Days – Homework
Articles – Thursday and Friday by 2:05 to count for CTE attendance.
#1. Storyboard
I want you to come up with the story PSA (and then the storyboard) of your PSA animation. There are many distracted driving PSAs on the web you can use for inspiration.
Most stories work becuase they have a basic story arc (which is like a recipe for the events and how they unfold)
Exposition/Stasis (this is the beginning of the story): This is where you lay the groundwork for the story. Could be establishing shot, driving in a car, an introduction to the character and what they are doing
Rising Action: Hidden danger around the corner, kids playing
Climax: when the viewer is most engaged, they are watching intently, maybe they know or don't know what is going to happen
Falling Action: Correction is made, fallout from climax
Resolution: Character moves on, information is passed, warning is displayed, full circle
Each cell of your storyboard should have visuals of what the camera is telling the viewer: Shot type, audio, descriptive information about what is happening in that cell.
Take photos of your storyboard and upload to your Week 22 folder. If you have a scanner – that is even better. Label each page of your storyboard so it makes sense when opening. Example: Storyboard_Act1, Storyboard_Act2…
link to a storyboard template that you can print if you need more
#2. Five Assets on a plane
Using the Append Option (under the file menu), Create a plane in blender and append your blender assets to one file. Organize your five assets that you created on that plane. Render / Render Image (set up attractive camera view). Here is an example. This will allow me to grade your five assets.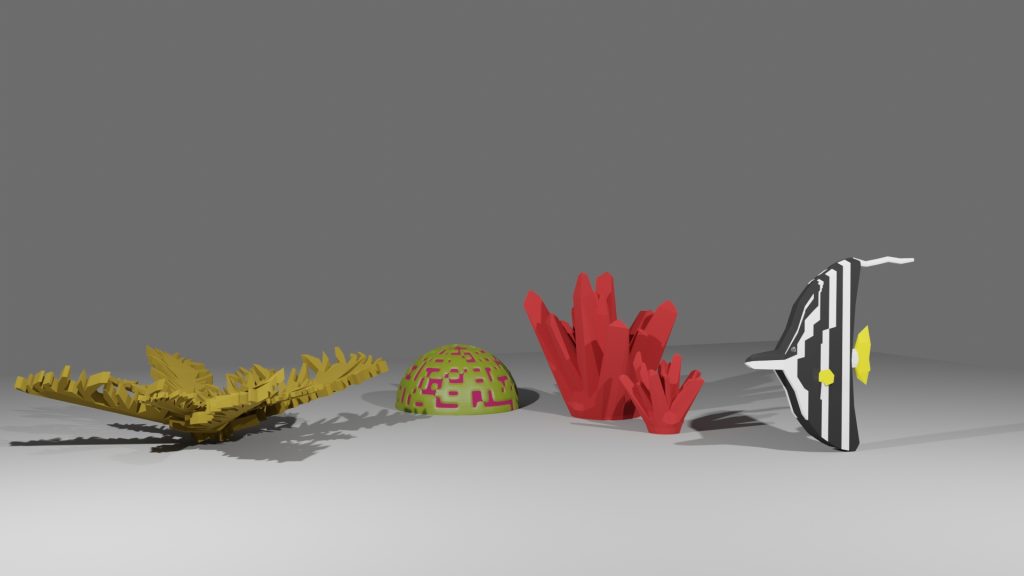 Place a picture of your asset pack in the Cawd2 Phones Down Asset Pack Folder. Filename:AssetPack_LastName.jpg also…. put a copy in your Week 22 folder! Same filename.
#3. Audio Files Folder
A collection of your audio files, rough edit, labeled and copyright free in a folder. Add google doc with links to where you got them from (so you can find them if necessary). Save your audio files to your Week 22 folder
#4. Prepare an overview of your PSA
When you return to class after break, be prepared to walk us through your storyboard and the general direction of your PSA.
We are interested in details – what assets you want to incorporate, what message you want to get across, samples of your audio.
Bring us into your world. You will present your PSA plan on your first day back from break. Be ready.