Assignment 3: Surrealism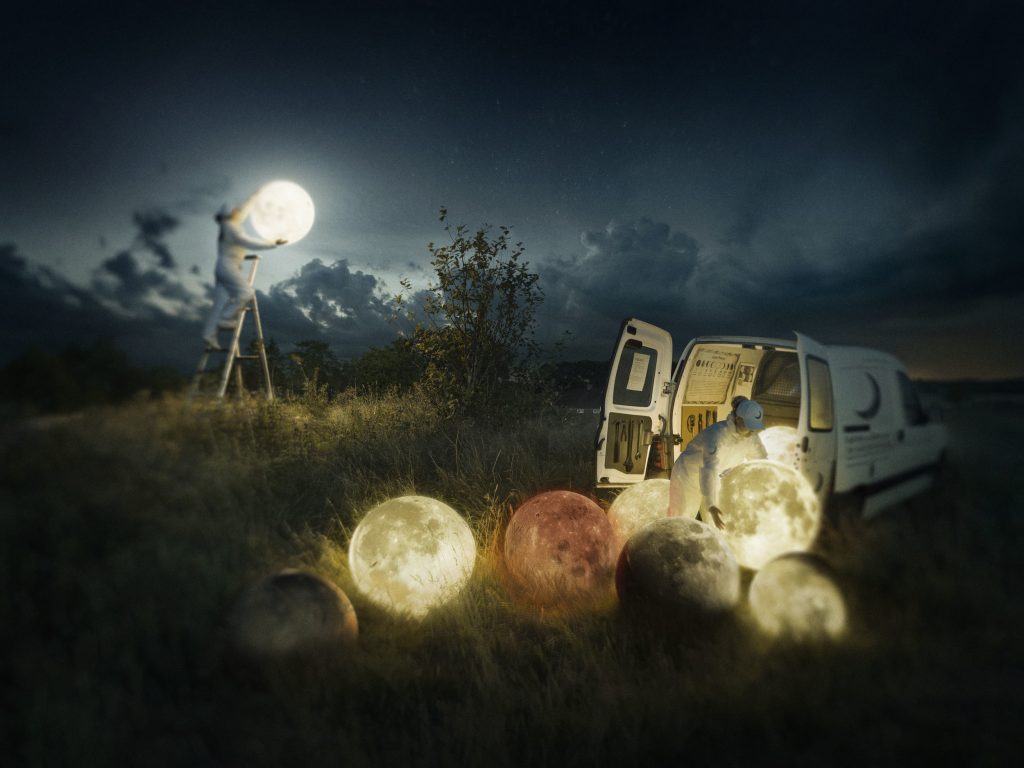 Surrealism was a 20th-century avant-garde movement in art and literature that sought to release the creative potential of the unconscious mind, for example by the irrational juxtaposition of images.
Surrealism in Photoshop is the irrational juxtaposition of imagery.
If put in 4th graders language: "put stuff together that doesn't happen".
In this project I want you to use Photoshop for purely artistic, creative purposes. Create something wild and impossible, let your freak flag fly.
Any image is acceptable to use for this project, so long as you save it in a "sources" folder inside of "dim_3".  We want to see your source imagery in your presentation, or in your paper, to gauge what you did to the source images.
As the learning and practice is more important than the final product (for me), I am going to allow you to use a tutorial based project so long as you do all the work.
Assignment Goals / Tools you will be practicing
Depending on the route you choose, this is going to practice:
Adjustments
Masks
Dodge / Burn
Sponge – both to saturate and desaturate to combine images (remember it does both)
Destructive and non-destructive editing
Folders / Organization of assets
Filters (maybe)
Blending Modes (very likely)
Creativity
The end result has to look nice – this is hard, very subjective, but you will know it when you see it.  Something like the moon image above would work – something like this needs more refinement and development.
Deliverables
Place your final project called "final.jpg" at 1080p.  In addition place all your source images inside of a "sources" folder inside "dim_3".  Please note the large file size to turn work in – 1080p – don't start with images that are too small!  Never scale up, always scale down. (Never is hard to justify I know, but let's say 99% of the time NEVER scale up….you know.)
Create a "dim_3" folder inside of "dim" in your root directory. In this folder upload:
"final.jpg"
"sources" folder with all the assets use use
critique.html – You can get an "A" for this even if you only use:

headings
paragraphs
lists
I really just care about your information and words, I am not grading you on anything related to web design. This will feel odd – I am happy to check your work before it is due.
If you don't know how to do something…
Google. In this college class there will be tasks where YOU will be in charge of finding the information you need, be it through YouTube, forums, program documentation, classmates, etc.
Talk to Mr. Bohmann.
Google.
Talk to me – but not on the day the assignment is due. I answer nothing the day an assignment is due for the entire class, it promotes a "last minute" work ethic.
Dates to remember
Assigned Wednesday, October 30th at 11AM
Due Wednesday, November 13th at 11AM