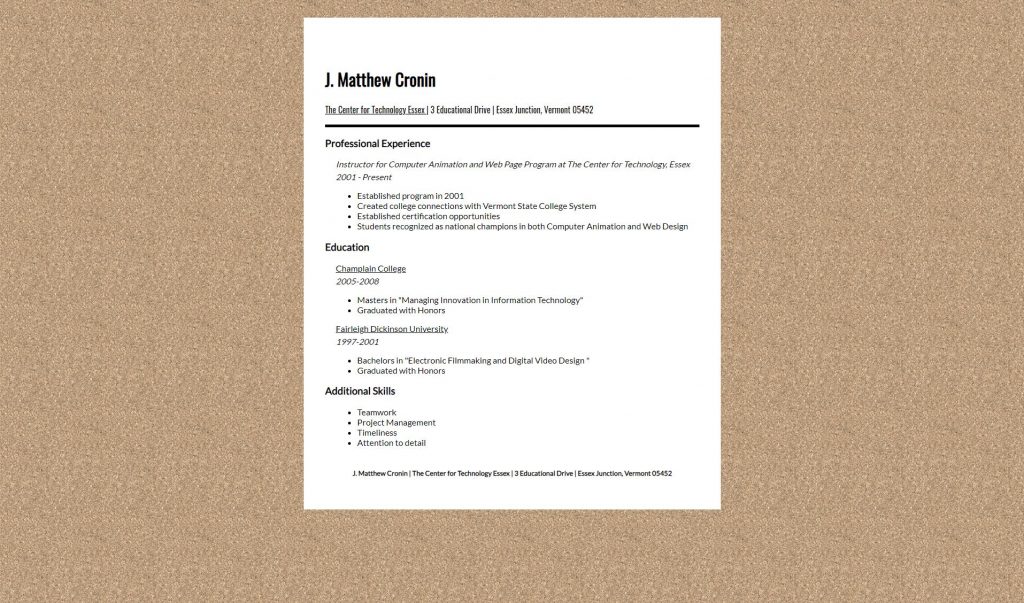 Web Dev 2 Assignment
This week we are going to work using many of our recently learned skills to build our resume. This resume will be a 10 year out resume. It will be your resume in the year 2030. Where do you want to be?
Content Requirements
Name / address (made up is fine)
Include Professional Experience – at least one dream job.
Include education (at least your Bachelors). Find a program that interests you that would get your dream job.
Additional Skills
Footer with name / address
I want it to look like a piece of paper on a bulletin-board, that centers based on the screen size.
Technical Requirements
Valid code. I will accept code with errors if the ONLY error comes from a linked asset like a Google font.
Use a Google font, subtle and sans serif. The font should not distract from the information. I used a different sans serif font for both the header and rest of website (see code).
Use html5 elements including:

header (for branding at the top)
main (I want it centered), looking like a piece of paper

footer (for branding at the bottom)

Use of external style sheet
Use of bulletin-board background image on the body
Use of links to the college and employers you list – remember this is your resume in 2030.
Adjust margins to get a custom look and feel. I have done numerous margin adjustments to make the content fit as I wanted. I will be looking at your CSS sheet.
The above example I created was built with the following HTML and CSS. Use it as a reference:
HTML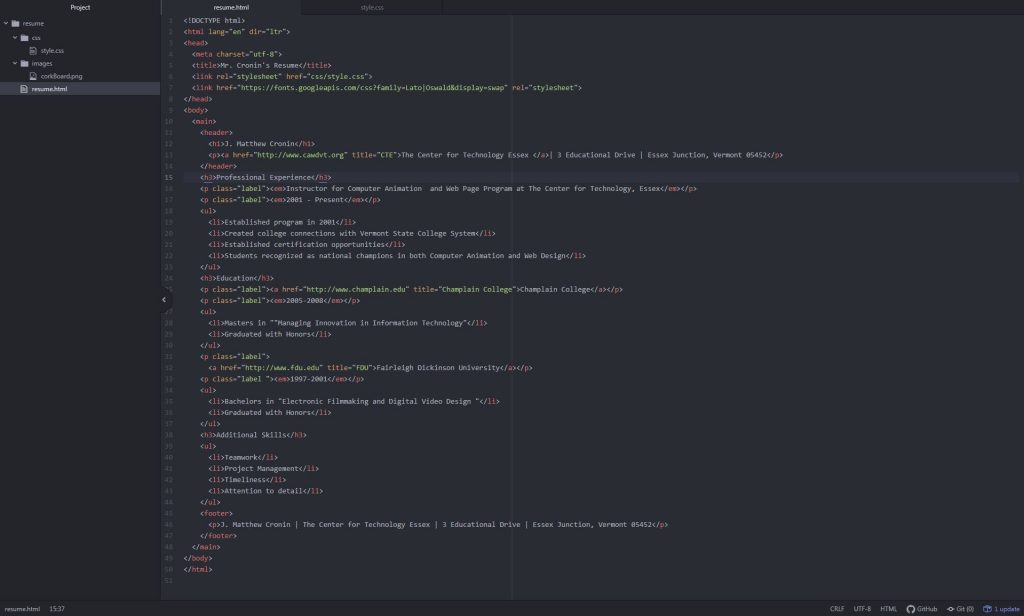 CSS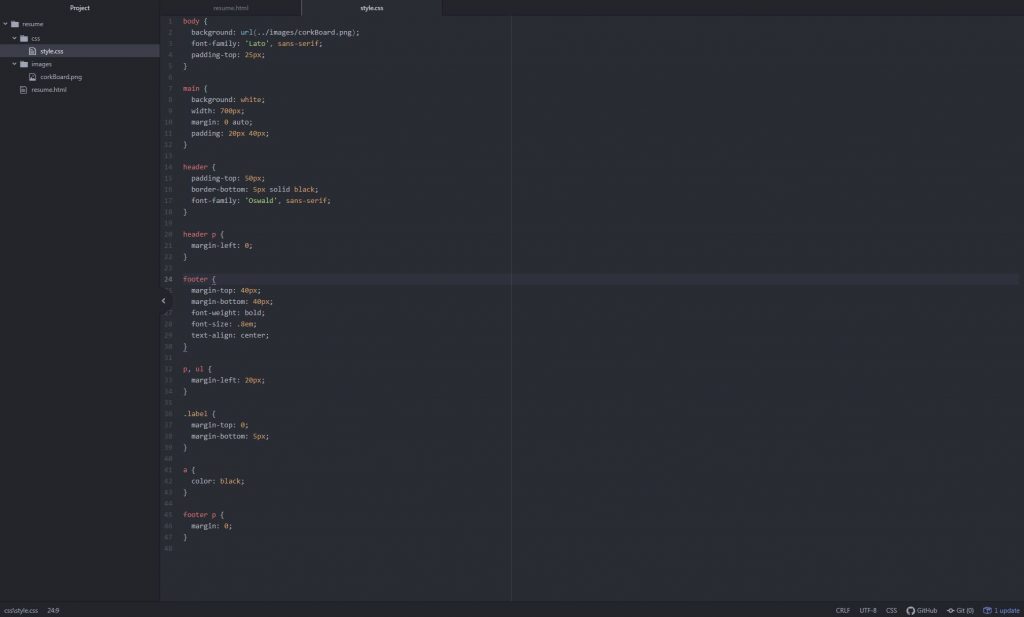 What to turn in:
Upload your completed, valid resume to a "week_02" folder. This will include:
html
images folder and image
css folder and file
Questions always ask, and ask them early!
Assigned Wednesday, February 12th (11AM)
Due Wednesday, February 26th (11AM)
Please note that Web Dev 2 is due during vacation, and that Web Dev 3 will be assigned during vacation. We all have home offices now. If you are going on an amazing vacation and don't want to work while you are in Tahiti, do it in the week and a half before vacation. Or during game day. Stop whining.