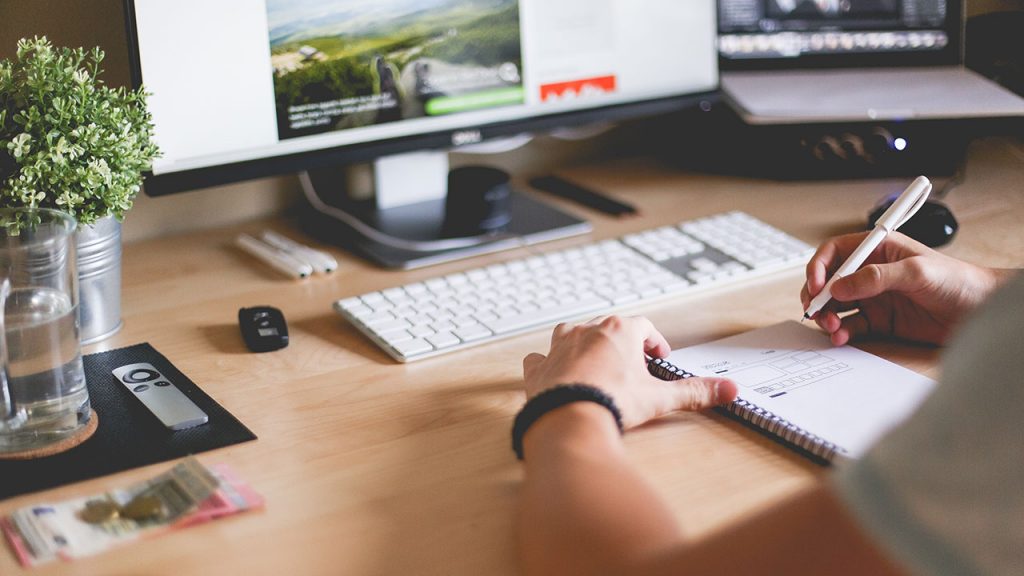 Introduction
Welcome to Website Development | CIS – 1151
Website Development will run throughout the second semester in parallel to our CAWD web semester of coursework. WD assignments will always be given on Wednesday's at 11AM and be due two weeks later, same time. The server and its timestamp will determine what is on time, and what is late. Often they are published early – so keep your eyes open.
I will not come to you and tell you when a new assignment is posted – it will be posted and is your responsibility to keep up with the class. It is actually easier for me if you don't do the work and you fail (then I don't have to grade you and I have more time to spend with my family!) Obviously I don't want this, but Dual Enrollment is different than high school.
Website Development follows the progression of Cawd's Web Design semester. Cawd2 students may know much of the content initial already, and may choose to add their additional knowledge to the projects, BUT must always ensure they hit the minimum requirements as a base. If Mercer example does a really nice CSS3 / JavaScript animation of a giraffe using Canvas…but doesn't really do the assignment, he is going to fail – regardless of how impressive his non-assigned work was. Cawd2 students may feel like "…does Mr. Cronin really just want this…" in the beginning. So long as you do what was assigned you will do fine. You can always ask me beforehand.
Questions, ask. I often check email when not in class.
Turning in Assignments
Website Development files must be in a "webDev" folder on your server space outside of your weekly folders, in the root directory. If you have an index.html or .php inside of your root directory, it is imperative that you have "webDev" typed exactly as specified, so I can get to it.
Inside your "webDev" folder you will follow specific assignment directions for folder creation / saving files. This will show up on the specific assignment.
As this is a college class, we are expecting more of a mature, independent, organized approach to your work. If you are late with an assignment you will receive a three letter grade deduction. An "A" project would go to a "D" for example. This is not high school, there will be no "holding hands" in this class to make sure you get it done. You are getting college credit as a college student, plan to be organized.
Grade Composition
Your WD grade is 50% CAWD, and 50% WD specific work. Two main ideas to keep in mind:
Your relatively small WD specific assignments count proportionally larger in your grade than your CAWD work. Don't rush them or "mail them in". In essence what you do for the entire week in class counts as much as your single college assignment.
Your weekly CAWD grade includes worker traits, quizzes, etc. How you carry yourself (including CAWD2 students in CAWD2) will have an effect on your overall grade.
While nobody in the real world will see your high school GPA after you are 22 or so…your college course record follows you to the grave. I have a D- in "History of the Ancient Greeks" which I will always have because I slacked off the spring semester of my senior year in undergrad, and I very much regret this. You cannot slack off in this class as it could determine college acceptance, college GPA rewards (internships, preferred class / housing selection) and scholarship money.
All of the above information will not show up in further assignments but is assumed you understand it, and will always live in Week 1 for reference.
Web Dev 1 Assignment
In your first Website Development assignment you are going to setup your home computer with the programs you would need if you wanted to do Web Design and Development work at home – create a Home Office. Compared to our 3D semester where powerful computers were more or less required, you can do web design and development on a relatively old, weak, computer. You could start a rival to Dealer with a used laptop, an internet connection, motivation, and some development software. This is what we will setup this week in Part 1.
We will be asking you to find open source / free software solutions that allow you to accomplish the following tasks you will need to do in this class. You will install these on your machine so you can work at home. If you have paid for the student versions of the software you still need to install Open Source alternatives as you can't make money off of trail / educational software. It is against the EULA which I am pretty sure you didn't read. You can't make money or do client work with educational software!
Program 1: Software to write code in:
Find software to install on your machine at home which allows you to write and save html/css/javascript code (if it can write one, it can likely write them all). Consider software such as Atom or any other Open Source Text Editor.

Program 2: Software to create / edit images in:
Find software to install on your machine at home which allows you to create graphics and edit images, create logos, banners, and other web graphics. You are looking for an open source alternative to Photoshop. Consider software such as Gimp.
Program 3: FTP software to connect to web servers:
Find software which allows you to ftp into web servers. Consider software such as FileZilla, or Cyber Duck depending on your operating system.
Program 4: Online storage software:
This is easy. We should already have Drive File Stream installed in class, and it should be ready to go at home in seconds…and this may already be done. This will allow you to save in one folder and it is available in all locations. Other options include Dropbox.
Program 5: Vector art program:
Find and install a open source program specializing in vector art. There are times where a client has no logo such the design work that students have done in class. An example is Inkscape. A program like Inkscape will allow you to create a vector based logo to use in your designs for client work.
What to turn in:
Open up every program and distribute in windows so all 5 are on screen at once.  Take a print screen.  This will be evidence that you have installed these programs at home, and are ready to work.
You are going to upload this image file to your "webDev" folder to a folder called "week_01″. Call the image "homeOffice.jpg".
Assigned Wednesday, January 29th (11AM)
Due Wednesday, February 12th (11AM)