Welcome to Week 30 "Distance Learning" in Cawd. Inside this document you are going to find:
Update on Curriculum Delivery
Tasks to complete this week
Due dates – evidence of completion
Optional activities
Contacting Mr. Cronin
Update on Curriculum Delivery
Starting with Week 30 we are going to pivot to adding in Web Design focused lessons. We have spent two weeks really looking at the traditional art side of Cawd, and now with the realities that this is our learning environment for the remainder of the year, we have to start chunking away at Web Design curriculum as well.
We will reduce the number of sketches to be done per week.
We will increase the number of Web Design projects to be done per week.
Tasks to complete this week
In Week 30 there are 3 tasks to complete:
Closed Mouth Sketch
Introduction to Flexbox Project
Flexbox Froggy
First – Closed Mouth Sketch
As you know we are getting into Portraits. Just like with our previous quarter focuses, we are going to break down the idea of Portraits into a smaller more manageable chunks. This week we will continue this study of the human form with the study of mouth.
First, watch this resource that goes through the step by step creation of a CLOSED Human Mouth.
Once you have watched (or while you are watching) I want to flip to the next page of your sketchbook and draw a CLOSED Human Mouth.
---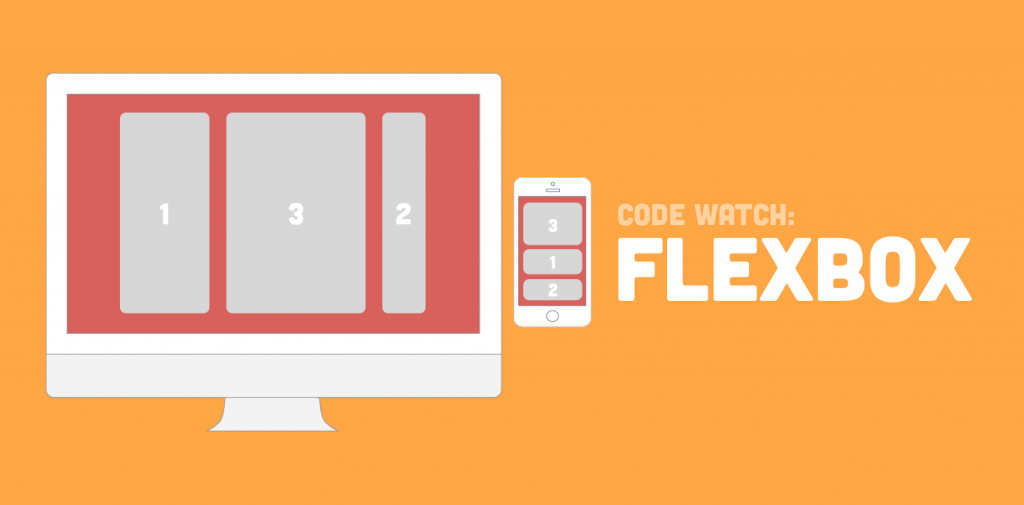 Second – Flexbox Introduction
Moving into our Web Design content I want you to start coding using Flexbox. Flexbox allows Web Designers manipulate and arrange content around the screen. It is a quite powerful. We are going to work with a number of different CSS properties this week including:
Flex
Justify-content
Align-items
Pseudo classes
Transitions
As we move into our coding projects, this is how they are going to be setup:
I give you a video step by step. This is as close to being in Cawd as I can do based on the situation. You can watch and code as I do like a normal Cawd lesson.
I give you print screens of the code. You can reference the code that we typed together in step 1.
You type our the code, get it functioning, and then upload the complete project.
The Video Lesson:
The Screenshot of the Code: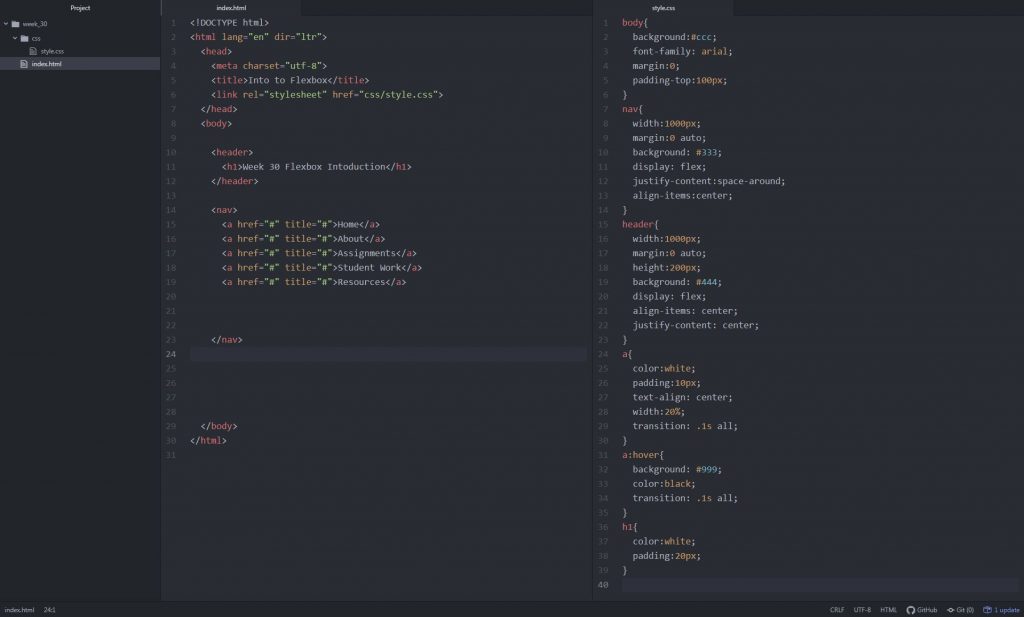 Create a "week_30" folder inside of "distance". Upload this completed project to this folder. It must be valid, you must upload ALL the assets, and please you must test it once you are done.
If you are one of the students that doesn't have access to Atom or FileZilla please create a new Pen in CodePen, do the work, and please email me the link.
---
Third – Flexbox Froggy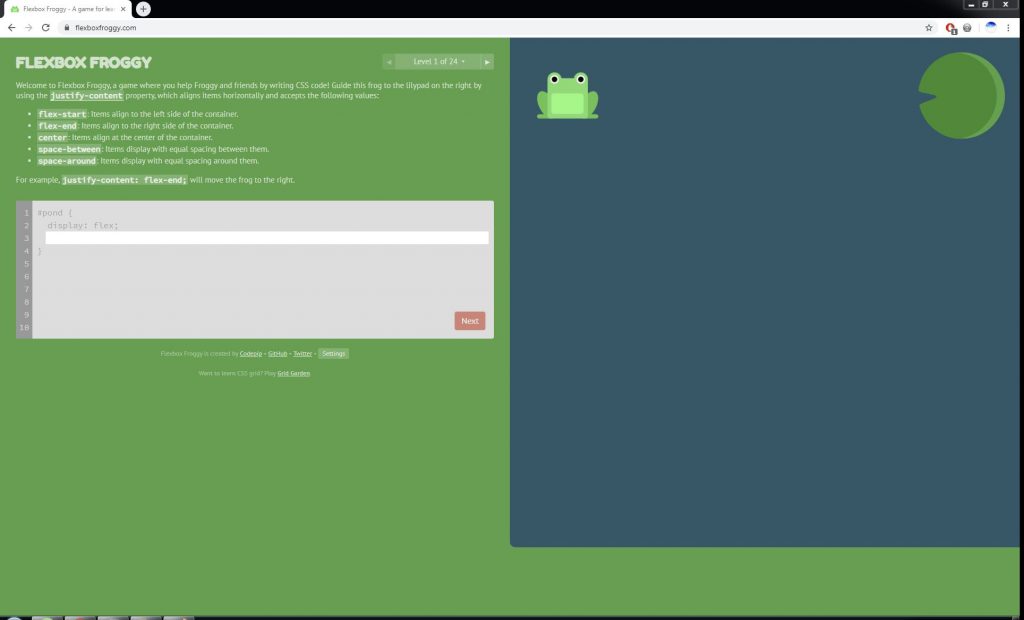 I want you to continue your introduction of the Flexbox model. Flexbox Froggy is a learning game where you have to move frogs to lily pads.
In this gamified resource you will practice the numerous and powerful tools available to you. The hints of the properties and values to use are at the top of the page.
When you have completed the 24 levels take a print screen of of the "Success page" and email this to me.
Due dates – evidence of completion
Complete the CLOSED Human Mouth Sketch. Take a photo and email to Mr. Cronin by 3 pm on Friday April 10th.
Complete the Introduction to Flexbox coding project. Upload to a "week_30" folder inside of your "distance" folder on the Cawd Webserver by 3 pm on Friday April 10th.
Complete the 24 levels of Flexbox Froggy. Take a print screen of the "Success page" and email this to me by 3 pm on Friday April 10th.
Optional activities
These articles, videos, and sketch are optional. They can be done with family or by yourself. Some pretty interesting topics – good to stay connected to our industries.
Article – Zoom 'unsuitable' for government secrets, researchers say.
Article – Coronavirus: Garden centers switch to virtual personal shopping.
Video – Robot brings Hastings gallery art into people's homes.
Video – The robot car enforcing lockdown and other news.
Sketch – Draw a closed human mouth with a reaction – for example if something smells bad, or a smile.
Contacting Mr. Cronin
I am going to hold "office hours" where I sit at my computer on Monday's from 10-12. My work email goes right to my phone, so you are going to have no trouble contacting me outside of this. I will respond as soon as I can. I have already been in contact with students at different times during the day – let's just keep that communication flowing as normal.