Welcome to Week 34 "Distance Learning" in Cawd. Inside this document you are going to find:
Former Cawd2 student Dylan Paul's Senior Thesis Presentation at Ringling College of Art and Design
Cawd2's "Cawd to College" course selection
Tasks to complete this week
Due dates – evidence of completion
Contacting Mr. Cronin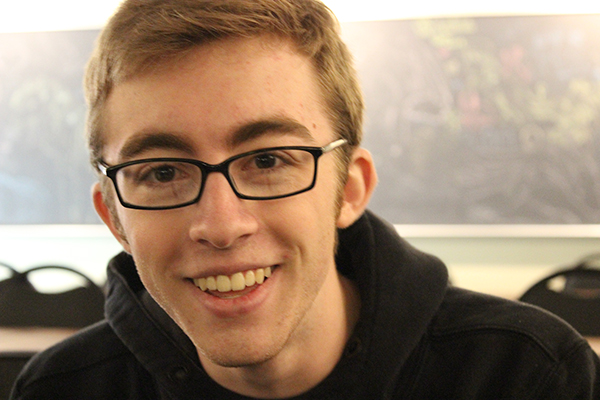 Dylan Paul (always referred to as dPaul) was a Cawd2/CVU student who is finishing up his senior thesis at the Ringling College of Art and Design. This is a world-renown design school, and allows you to go to college in a subtropical climate. Would you like to go to college in a beach environment, at a school where employers like Pixar actively recruit? Ringling may interest you for life after high school.
Dylan's focus was on Portraiture, you can see his work in this gallery– look for the name "Dylan Paul". It is pretty interesting and immersive, a Virtual Gallery tour. The controls for the gallery are under the window. Think of it as a game level.
Another way to view his work.
You can explore all the different Ringling thesis projects here. Scroll down to see the different areas from Animation, Film, Game Art, Graphic Design, Motion Graphics, Photography and Imaging, etc.
While it sometimes is hard to visualize at your age, there is life right after high school that can be vastly different than Chittenden County, Vermont. Work hard, create your own future.
Cawd2 "Cawd to College" course selection
Must be completed by Wednesday for first choice selection.
Students accepted to Cawd2 will choose between Python Programming and Drawing 1 for next fall. The entire Cawd2 class goes to college and starts working on post-high school work with college professors. This will be a cornerstone of your college application process, demonstrating that you are engaged with your education and willing to challenge yourself.
You have two options:
Python Programming (the tech side of CAWD)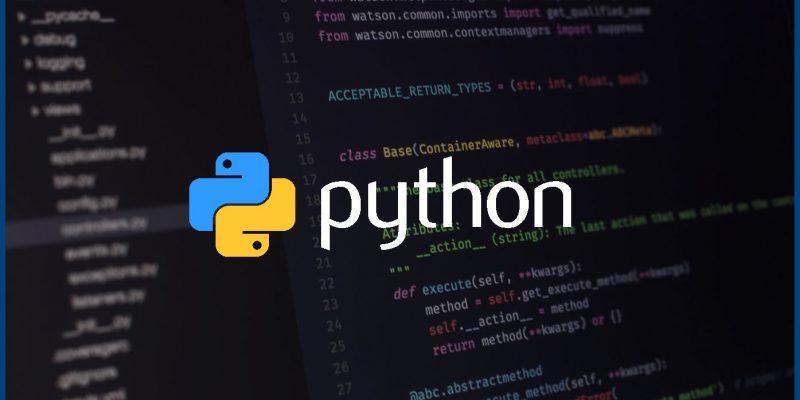 Python Programming – CIS – 2210
Python is an interpreted, high-level, general-purpose programming language. Created by Guido van Rossum and first released in 1991, Python's design philosophy emphasizes code readability with its notable use of significant whitespace.
Drawing 1 (the art side of CAWD)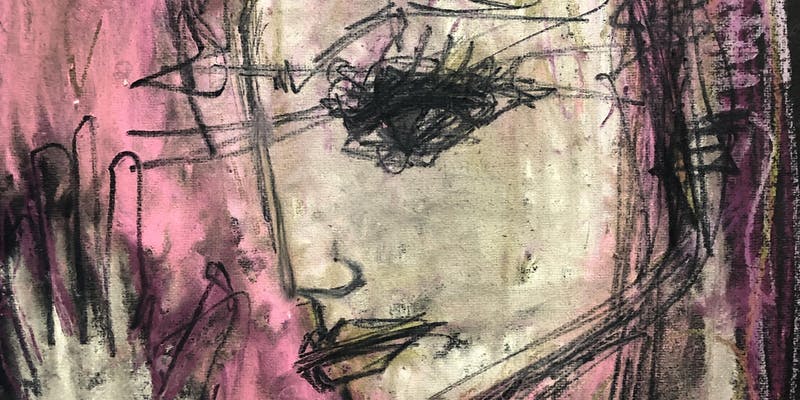 An introduction to the use of pencil, charcoal, pen and ink, and other drawing media. Focuses on technical skills in drawing as well as the nature of drawing as a way of seeing and of organizing ideas and perceptions.
Click here and make your selection by Wednesday.
If you don't make a selection by Wednesday Emmy may just assign you to a class to balance out the enrollment – I would strongly recommend that you choose your path, and not have it chosen for you.
I am sharing the results of this form to Emmy EOD on Wednesday.
Tasks to complete this week
This week there are going to be two tasks to be complete:
Human hair sketch – longer hair
Timed Interactive Advertisement
---
Part 1 – Human hair sketch – longer hair
So far in our study of Portraits we have worked with eyes, mouths, noses and ears. Next up is the hair. We are going to break this down into long and short hair.
Follow the resource below and draw an empty face with long hair, just as in the 2nd half of the resource.
When complete please take a photo to email me by Friday at 3pm.
---
Part 2 – Timed Interactive Advertisement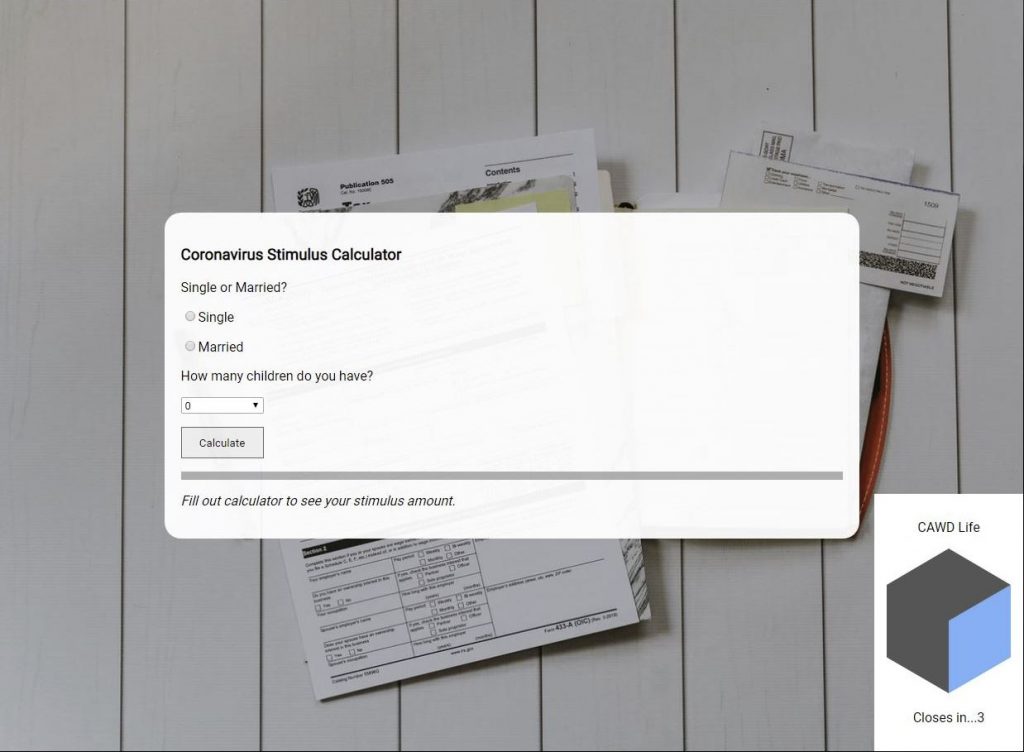 This week we are going to look at how Web Designers / Developers would program a Timed Interactive Advertisement. These are common, often found in corners of websites, and have a lifespan. After about 5 seconds they are hidden, and while they are on screen they give the use the chance to interact with the element and visit the site / asset.
This will continue our practice using HTML for the structure, CSS for the presentation, and JS for the interactivity.
As said in the video you don't have to use the CAWD brand for your advertisement, but you can for the "A". Use any brand so long as you:
Incorporate a tag line that makes sense for the brand
Have a logo / visual representation
Include a "Closes in…" message
Ensure your ad is interactive / clickable
Uses Responsive design
Disappears after 5 seconds
Video lesson:
Screenshots of code: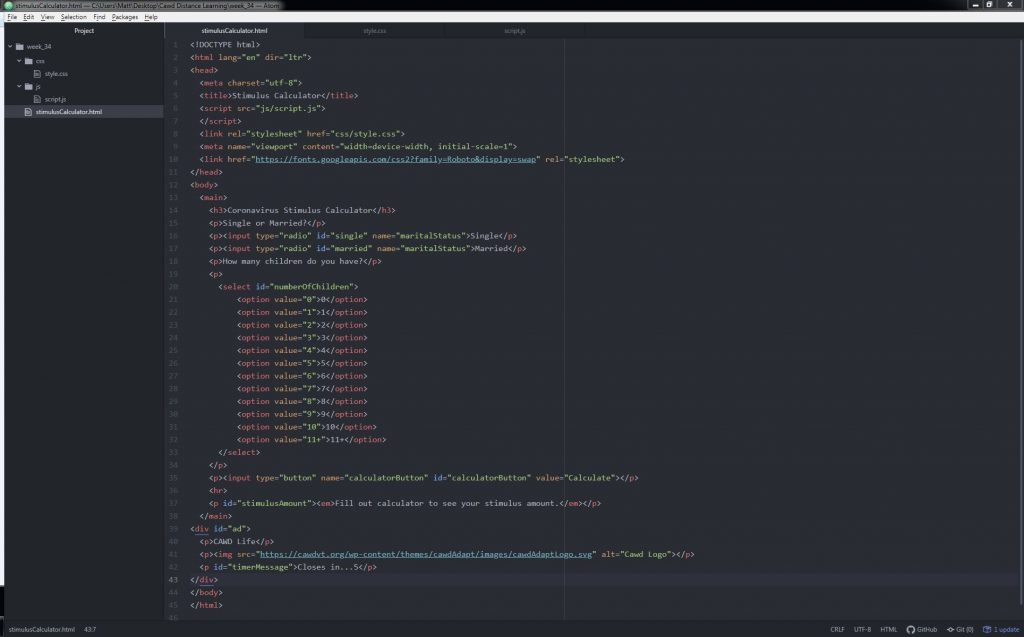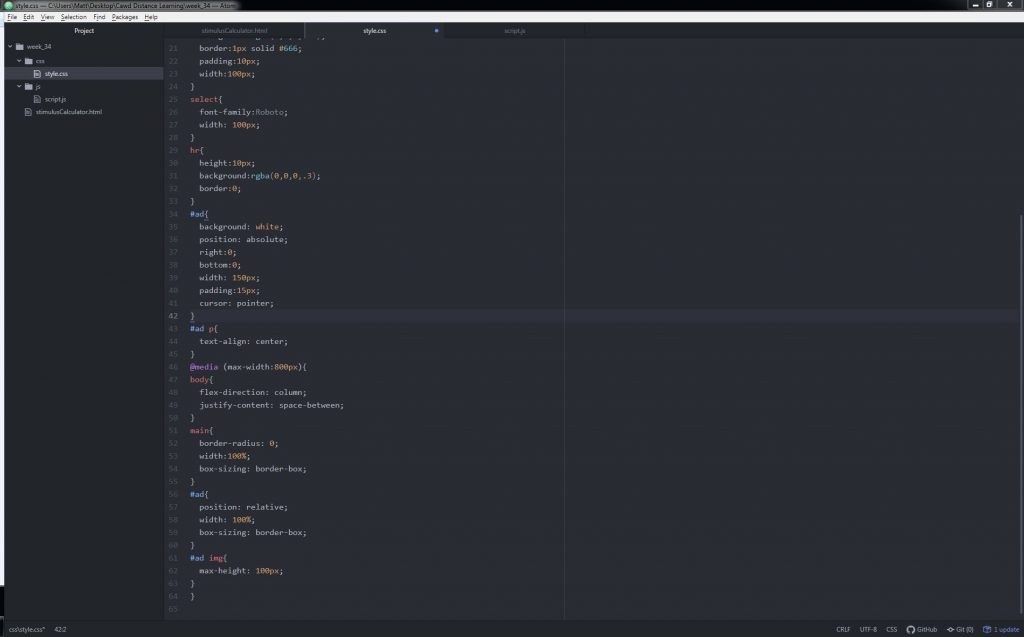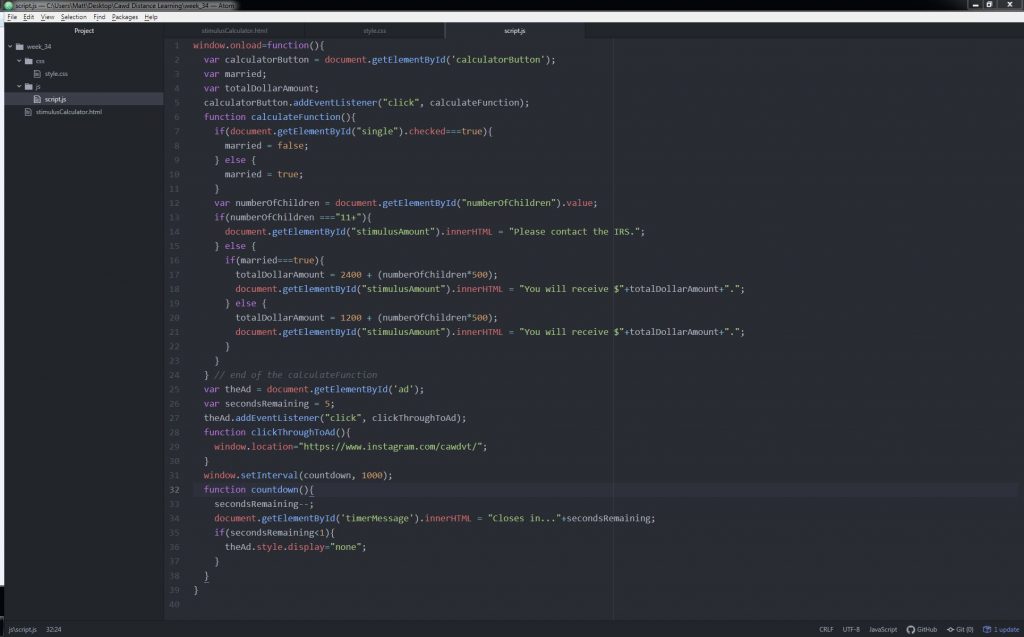 Due dates – evidence of completion
Take a photo of your "Human hair sketch – longer hair" and email it to me by Friday May 15th at 3pm.
Upload your completed "Timed Interactive Advertisement" project to a "week_34" folder inside of your "distance" folder by Friday May 15th at 3pm.
Contacting Mr. Cronin
I am going to hold "office hours" where I sit at my computer on Monday's from 10-12. My work email goes right to my phone, so you are going to have no trouble contacting me outside of this. I will respond as soon as I can. I have already been in contact with students at different times during the day – let's just keep that communication flowing as normal.