Live Office Hours: 10:30-12:30 Monday – Friday
friend me on Discord: wbohmann#0447
wbohmann@ewsd.org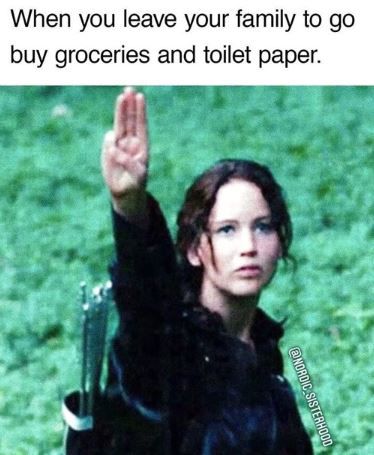 Start Here – Welcome to Week 32
April 27th – May 1st
Live Meeting this week – April 29th at Noon – Live Link
Notes:
Live meeting at 12pm (noon) on Wednesday, link above.
Week 31 is now past due, check it out on What Is Due
Attendance – you are considered present if you submit work, email or chat with me. If you are missing for more than a day – you are reported absent to the front office.
Let's Play Some Games!
This week we are going to play a bunch of games, not that you don't do that already. We are going to continue to use a critical eye to help us think like a game creator, developer and designer.
Our Goals this week:
Identify game design principles
Critique modern video games & Interpret game play narratives
Apply critical thinking in game design
Explore game design theory
Build project management tools to assist with the game design & development process
Modify and improve your own game
There are Five (5) activities to complete this week:
Activity #1 – Game Developer's Journal
Activity #2 – Let's Play Some Games Task Sheet
Activity #3 – One Button Game Assignment
Activity #4 – Karting Microgame Modification Take Two
Activity #5 – Goodreads Update
and…. Wednesday Check-in
Monday
A Game Developer's Journal is a tool to organize and record the development process of your own ideas and work. It's like a diary for your game thoughts and ideas. Some people keep journals for business ideas, some for artwork, you get the picture.
Your journal can look like anything you want it to. The easiest route is to your first journal is to find a notebook, legal pad or bound stack of paper. Whatever you choose, protect it and personalize it. You can include drawings, doodles, color whatever.
Game developers & designers need to keep focused to move projects from ideas to execution. The journal is your collect-all and fail-safe to ensure this happens. As such, be sure you:
Record all your ideas and state how you got them . What was your inspiration?
Write about the challenges you experienced during the process and how you resolved them.
Do not erase notes or entries, but revise and expand upon them .
Add sketches and drawings to make things clear .
Put a date each time you start a new entry. This will help you track progression.
Jot down your ideas and sketch them out when appropriate . Sometimes it is easier to draw pictures that illustrate the connections between ideas, sequences, or events.
Your task: Create your very own Game Developer's Journal. Take a picture of your journal and drop it on your Google Slide.
---
Tuesday
Let's Play Some Games. We're going to play three (3) games. In the process you'll identify game design principles, game mechanics, game narratives and success factors.
Play each of the following games long enough to understand the directions and the overall objective(s) of the game. *You may need to allow Flash for some of the games.
After playing each of the games, you'll make a copy of game review task sheet and fill out for each game. Here is the game review task sheet- Game Review task sheet. Complete sentences only! Share your document with me when complete – by EMAILING ME.
Game #1
Play Candy Crush Saga. The game can be found at: https://king.com/game/candycrush
Game #2
Play After Sunset. The game can be found at:
https://www.miniclip.com/games/after-sunset-2/en/#t-sd
Game #3
Your choice. Select one or a couple by trying some experimental games at:
https://connect.unity.com/discover/trending
---
Wednesday
One Button Game Assignment
You work for a hard-core gaming company called CAWD Fun Games, Inc. The sole purpose of the company is to make money by creating simple and addicting games. The Management wants ideas for a game that can only have one button as the main interaction.
Wild Metal Country is a vintage Rockstar game released in 1999 – Yes, before you were born. This is a classic one button game.
In Wild Metal Country the firing of a projectile happens on the release of the button. This has an important effect on the player. They will know that once they have pressed down the button they are committed to firing at some point in the future (or jumping their tank in this game). With the added element of trajectory involved, there are the mechanics for a simple skill based game.
If you have a PC you can download and play the game. If you have a Mac – regrets, you can watch a video of game play.
Your Task: Write a game proposal for your best one button game. Include:
Game Title
Game Genre
Overview: the basics of the game
Rules
Setting
Challenges
Core Game Loop
Game Mechanics
Victory Conditions
Create your One Button Game Proposal on a Google Doc. You can organize your document as you see fit. Spelling, grammar and punctuation count! Have someone proofread your proposal. Title it: CAWD Fun Games – One Button. Drop in this dropbox.
---
Thursday
Karting Microgame Modification Take Two
Create additional mods to your Krazy Kart Game from Week 31. To earn the "A" for this assignment add more track or change the game core. There are lots of Mod tutorials for you to explore and learn on the Karting Tutorial Page. The goal of this assignment is to build your skill set with the Unity's GameObjects, Assets, and interface.
Paste the Link to your Modified Game and Follow this link to play games your classmates made.
Here is a video review of how to Publish your Unity Game after you have made modifications.
---
Friday
Update your Goodreads account
This is easy. Just go to your homepage and update the page number of the book you are reading.

You should be reading at least 30 minutes, twice per week.
---
Challenge By Choice – Experts Only….

Challenge By Choice – Experts Only….
The Challenge by Choice is optional. – So you can stop right there if you don't feel like going any further.
The Challenge by Choice is ungraded and does not count for or against your grade. It is simply a challenge for you – because who doesn't like a challenge! Only tackle the challenge if you have completed all your other work first.
Challenge By Choice – Asset Package

For this challenge:
Create a series of assets in Blender for a Space Game. Upload your assets to your Week 32 Folder
Will Bohmann | wbohmann@ewsd.org