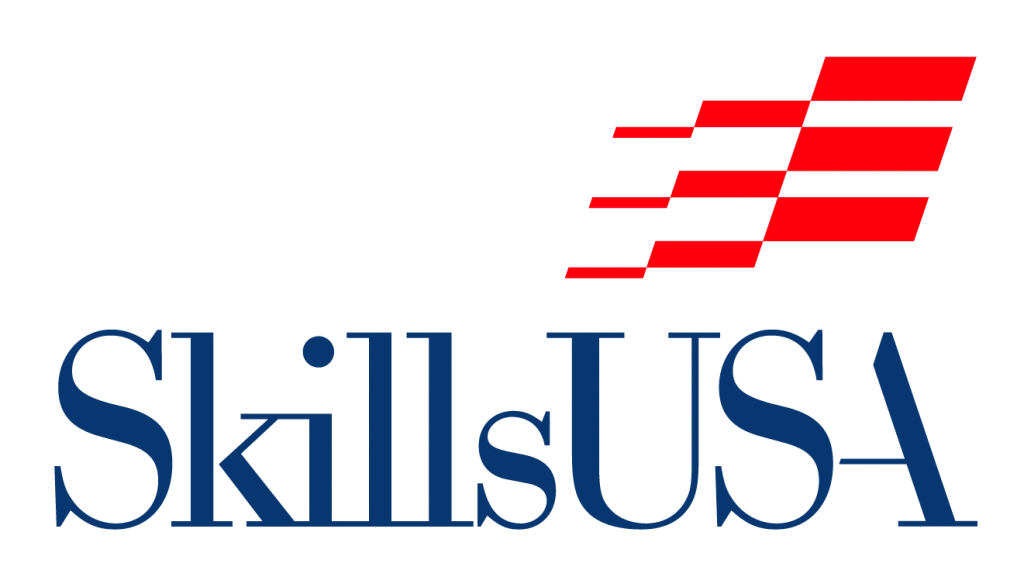 Tuesday, March 17th, 2020
Food! Food photography can be very challenging. Getting the right staging (fork, napkins, cup, table setting) all add to a quality food photograph. Don't forget lighting (natural is best) adding props, etc..
For this week's Photo Assignment, I'd like you to take some food photography photos.

5 Images, edited and documented on Google Slides. Filename:FoodFight
Email it to me when you are complete.
If you do not have ready access to a camera, use a cell phone. Most of the work is in the composition. Oh yeah, be sure to eat whatever you shoot.
---
---
Thursday, March 12th, 2020
Don't Look Photo Assignment!

You are not allowed to use the viewfinder – you must look through the camera viewer, frame your shot and snap your photo.
Do not look at any picture you have taken until you return to the classroom.
What to Do:
For today you are going to take 36 pictures (just like an old school roll of film). You can choose your subjects – choose as you see fit, color, emotion, action, depth of field, contrast, abstract ……

What is due? 5 of your best photos with a caption for each. As always, tweak and adjust levels in Photoshop or Lightroom as you see fit. Place each on Google Slide with an original caption. Send to me for review when complete. Filename: Don'tLook!
---
---
Tuesday, March 10th, 2020
Leading Lines
Leading lines is an image composition technique that features line shapes—like, say, a road or river—to draw the viewer's eye to the intended subject of the photograph.
What to Do:
Look around you for interesting lines that lead the eye to a subject. There is an amazing assortment of lines out there in the world and once you begin to see them, you won't be able to stop.

What is due? 5 leading lines photos. Convert all the photos to Black and White and place on a black background slide. As always, tweak and adjust levels in Photoshop or Lightroom as you see fit. Place each on Google Slide with an original caption. Send to me for review when complete.
---
---
Thursday, March 5th, 2020
Complete the Movie Poster. See notes from February 18th for submission guidelines.
Framing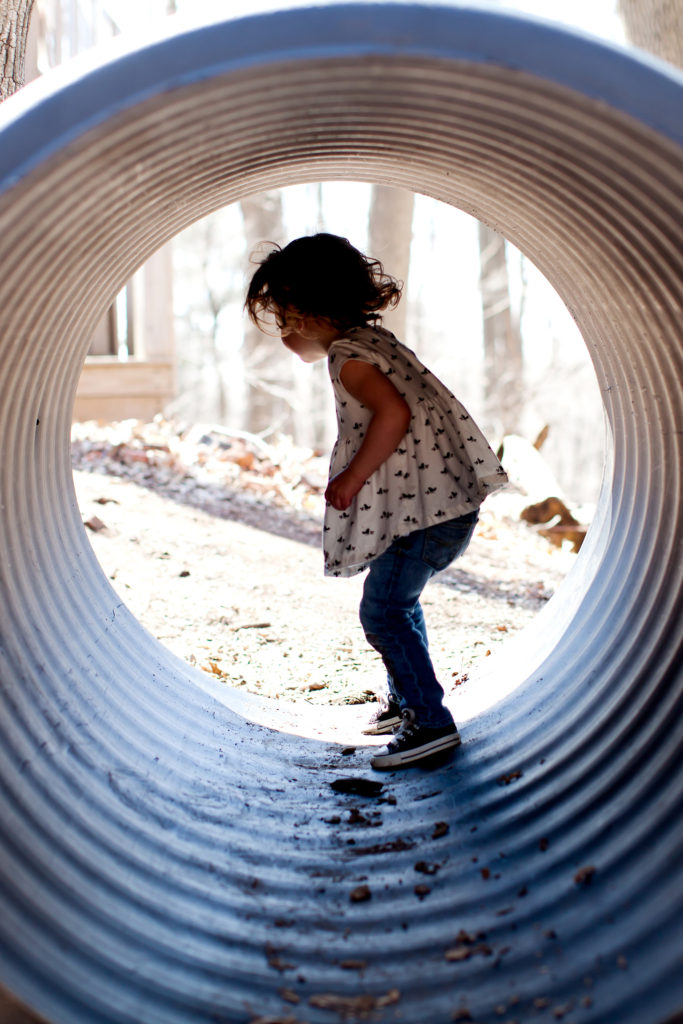 Objective: Practice framing subject and adding depth to your photo.
What is due? 10 awesome photos that use framing. Place each on Google Slides.
Be creative with the frames that you use. Go beyond doors and windows. What else is in your environment that works as a frame? Can you hold something in front of your camera? Also, notice that when the frame is close to the camera it adds depth to your photo.
Filename: Framing. Download Slideshow as PDF and place in your Week 25 Folder.
---
---
Thursday, February 20th, 2020
Game Testing today – prepare to provide feedback – continue working on Tuesday assignment. Due Thursday after break – March 5th.
---
---
Tuesday, February 18th, 2020
Assignment: Movie Poster
One of the most powerful uses of Photoshop, aside from fooling the eye, is digitally placing people in places where they've never been. Developing "key art" for movie posters, album covers, etc.. involves using layers, adjusting colors and blending multiple images to work well with each other.
What to Do:
Make a movie poster – 5 images, plus credits and dolby digital logo (see linked files)

Create: A movie poster of "key art" for a fictional feature film of your choice.


Key art is the main image or images used to advertise a film or a television show. It's designed to be what the viewer remembers about the film long after the film's original release date. It usually contains a strong concept,
along with an image, or multiple images, composed to tell the story of the film.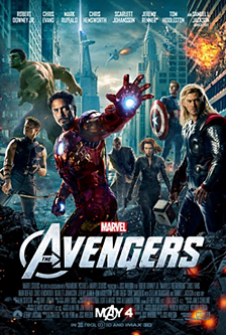 Now there are some basic guidelines to successful key art. The compositions are most often dominated by one large element, a face or a person, or an object. Many times it will be the face of the star of the picture. There is
plenty of space at the bottom for the credits, and the title of the film is prominent, perhaps with a tag line for the film. Here are some credit images you can add to your composition:
Save completed file as psd and jpeg – Filename: MoviePoster
---
---
Thursday, February 13th, 2020
Field Assignment: Product Shooting (Studio – part 2)
The next task for portrait work is to look at product photography.
According to a recent report over 50% of shoppers are buying products online. The demand for good product photographers is growing.
Product photography isn't as simple as pointing and shooting. Even the most basic products need the correct equipment for staging and lighting.
Jesse Keefe is going to work with you again today to help you properly set up a product shot. Ask questions, consider how to best light and shoot your product. Jesse will meet you at 10am.
What to Do:
Work with Jesse to learn, set up and shoot some product shots. Plan to bring in a prop/product of your own to shoot.

Create:
Choose your best three shots, record them on Google Slides with their meta data. Share with me – titled Product Studio.

As always, delete all other shots. Bring photos into Photoshop for any color correction or fix ups before submitting on your Google Slide.
---
---
Tuesday, February 11th, 2020
Field Assignment: Portrait Studio (part 1)
For the Skills competition, students will be evaluated on their use and understanding of studio lighting to create a great portrait shot.
Fortunately for us, we have a very good camera expert on Staff. His name is Jesse Keefe and he works in the Media Lab in the Library.
Jesse is going to give you an overview of working with studio lights, portrait lighting and setting up lights for better shots. Additionally, Jesse will help you understand the in & outs of your camera's onboard flash – a must.
Make sure your batteries are charged.
You will work with Jesse from 10am – 10:45 in the Library Media Lab.

What to Do:
Work with Jesse to learn, set up and shoot portrait shots with proper lighting.
Experiment with flash (as instructed)

Create:
Choose your best three shots, record them on Google Slides with their meta data. Share with me – titled Portrait Studio.

As always, delete all other shots. Bring photos into Photoshop for any color correction or fix ups before submitting on your Google Slide.
---
---
Thursday, February 6th, 2020
Using a small f-stop number results in a really nice shallow depth of field. Your regular lens (kit lens) only goes to 5.6. For today, continue working with your f-stop (aperture priority mode).
Field Assignment: Action/Portrait/Collage
What to Do:
I want you to document the Skills Teams meeting and working together. This might be several close up shots/over the shoulder, mid-range. You be the director. Take as many shots as you need.

Select your very best. Delete all others.

Create:
Select 3 photos and make a collage in Photoshop.
Use a document size of 1920px x 1080px, RGB
This fits a standard HD screen

Email me your finished collage (as a .jpg)
filename:SkillsCollage.jpg

Tuesday, February 4th, 2020
Last week you tackled working in Aperture Priority, which is versatile and a great approach for adjusting the depth of field.
Field Assignment: Only photograph things on the ground
When it comes to photography, we often just photograph what is in front of us, at eye-level.
Yet we never look down, and we never look up.
What to Do:
As a simple assignment, do a photo project of just photographing stuff on the ground. You will find lots of interesting subject-matter if you look closely enough. You have the school as your medium. There's a lot of treasures in our school.

Purpose:
The world is a rich and beautiful place to take photos. Sometimes we complain that there is "nothing to photograph." Yet in reality, we're just not looking hard enough.

Change your perspective and view. Don't just look ahead. Look down. Look up. Look into cracks in-between walls. Be curious, and change your perspective.

Create a Google Slideshow and keep only 10 photos. Have a caption for each and include your Aperture and Shutter Speed.
Share your document with me when you are complete. As before, delete all the other photos from your card and touch up if you need to in Photoshop.

---
---
Tuesday, January 30th, 2020
Start Aperture Field Assignment (Ellie)
Complete Aperture Field Assignment (Brennan) and ….
What to Do: Find two objects, place one in the foreground, the other in the back and slightly to the side so it is visible. (make sure that wherever you are shooting has plenty of light!)

Adjust your aperture so that it is at the lowest possible number. Focusing on the object in the foreground, take the picture. Now, raise up your aperture. If you started at 3.5, go up to 4.5. Again focusing on the object in the foreground, take a second picture. Raise your aperture up a third time, this time to maybe 5.6 and take a third picture

Place those three photos at the end of the previous assignment with the f-stop information. If you are confused please ask me. Aperture is one of the best ways to shoot!
---
---
Tuesday, January 28th, 2020
Aperture Field Assignment
What to Do: Working in AV or Aperture Priority mode is what it is all about today. Working in the library, look for inspiration and for subjects (choose a variety) to work on Shallow Depth of Field. (see image)

Choose 5 of your very best photos.
Clean up in Photoshop.
Name your photos and organize in a folder
Place 1 image on each Google slide, with caption
Share with me: Filename: Aperture_Lastname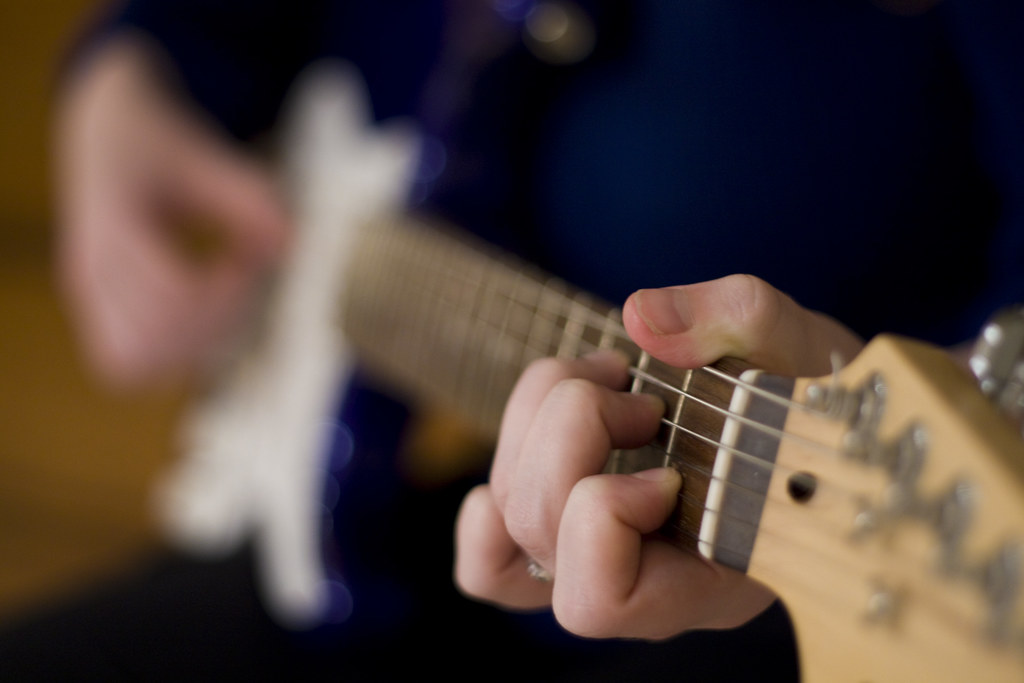 To create a shallow depth of field:
Set your aperture to a small f-stop number (this creates a wide aperture)
zoom in (creates a longer focal length)
bring camera close to subject while keeping subject far from background
---
---
Tuesday, January 21st, 2020
A E I O U (vowel scavenger hunt)
What to Do: Pre Planning is key to this exercise. Think of a photo that can be summed up with each vowel. (For example: E=Photo of Exercise). Limit yourself to 35 photos (that is no more than 7 for each vowel).
Make a Google Slide for each vowel with one picture that represents each vowel. You should have 5 slides with 5 pictures. Download a PDF version of your Google Slideshow and place in Public Folders in the Skill USA Photography Folder.
Delete all other photos!
Filename:Vowels_Lastname.pdf
---
---
Friday, January 17th, 2020
Photography
Skills USA Photography is a contest that CAWD has not participated in since I've been here. So we don't have a lot of history to go on.
What we do have is access to good equipment and excellent resources, both human and web-based.
We'll be using our Skills time to increase your knowledge in the topic area and most of all have fun. Our activities for today:
Review Contest Guidelines / Highlight any areas that you have a question about
Organize equipment
Document through pictures the start of Skills
SkillsUSA Technical Standards for Photography
Task #1
Review the Contest Guidelines. You may do this individually or as a group. Highlight any areas that do not make a lot of sense to you. These will become questions that we'll find answers to.

I will go over these will you after you are done
Task #2
SD Card. Each of you has one. Clean it off so that you are fresh and ready to roll. Additionally:
–create a folder in your Google Drive. Name it Skills USA.
-inside your Skills USA folder, create another folder with today's date
-share your folder with me!
Task #3
Assemble your camera bag. Bags are in the second cabinet.
You need: Camera, 2 lenses (18-55 & telephoto), 2 batteries, 1 charger
Set up your camera with a lens for today
We'll review and discuss shooting modes as a review next week during our second session. Until then familiarize yourself with your camera. Look through the menus and checkout the buttons.
Task #4
It is also a good idea to find some resources online for the camera you are using. Spend 15 minutes today looking up some web resources for the camera you are using. Make a bookmark and place those resources there.
Self-Assignment: Perspective
If each of took a picture of the same item, it would come out different. Why? You all differ in height!
The assignment for today is to capture the first day of Skills planning with an emphasis on perspective. In both Cawd rooms students will be working on Skills. Mr. Cronin and I want to you to capture this day.
In addition, students in Professional Foods are busy working on food production for lunch today. You have been cleared and are free to walk in and capture some action in Professional Foods. Again – focus is Perspective. Shoot shots in each location today.
Take photos from high and low angles (stand on a chair, get low to the floor) . Look for extreme angles. Ask yourself, how would a dog see this? How would a bird see this?

Shoot images from multiple distances
Candids are best, catch your subject in action
Remember when composing your images to keep in mind the basics: the rule of thirds, shutter speed, aperture, depth of field, and exposure. Don't worry if you don't recall – you will revisit in the weeks to come.
After you capture your images (RAW or .jpg) we'll discuss this later. Review your images. You can use Bridge or the Finder – it's your choice.
Select 5 of your best photos – DELETE all the others!
Using those 5 images / improve / enhance / manipulate in Photoshop
Upload each to a Google Slide. Filename:Skillsday1_lastname
Drop link to your slideshow in Dailies (found on our Dayplan)
Drop your 5 selected shots in the Public Folder – Called SkillsUSA Photography
---
Helpful Links