Class Hours: 9:40 – 2:05
Mr. Cronin
Notes
You made it! Last day of school! Remember this?
Thank you all for a wonderful year, and remember it isn't over, we have 3 teams in CAWD going to represent our class, school, and state at the National Design Competitions in Atlanta in a couple weeks. Check the Instagram for updates. Remember where the Awards ceremony was for States? At Nationals, its a bit of an upgrade. The medal ceremony is also live streamed so you can watch live.
Say he to some CAWD alumni from back in the day, the are nice, and can answer questions.
Recognition night moved to Hockey Rink to due rain. I blame Kenny.
At the end of the ceremony tonight we ALL have to go to the front left of the stage (as you look at the stage) so we can get a group photo. This is not an option. Tell'em Judah.
An update regarding certifications. I received this note this am from the certifying body:

"We are presently reviewing all the exams and hope to have the certificates created and on their way to you either today or tomorrow. I see several students earned their associate certificate. Well done!"

5:45

tonight, in your seats, dressed not as a slob.

Business Casual.

What you wore for SkillsUSA competition day.

I am wearing a tie and jacket.
Anything you leave is mine. Anything I don't want is trash. Take your stuff with you.
9:40 Attendance and Article
9:45 Yeah buddy!
Headphones / 1984 / tablet with stylus on back table. WITH stylus. Once you do that you move on to the next step.
Get EVERYTHING off your machine, and log out of everything.
Do you want what is in your art cups? If so I have bags. Just leave me the rulers and the cups.
Chill until very early lunch.
We leave room at 11:55 as a class and you will not be back. Will be dismissed from the Recognition Ceremony Rehearsal. Take everything (No not the computer, the Switch, the VR, … )
No breaks, just ask if you need to take a walk, I just have to keep you alive for a couple more hours and can't have you wandering.
Let's look at the full schedule…
11:25 Lunch (30 Minutes)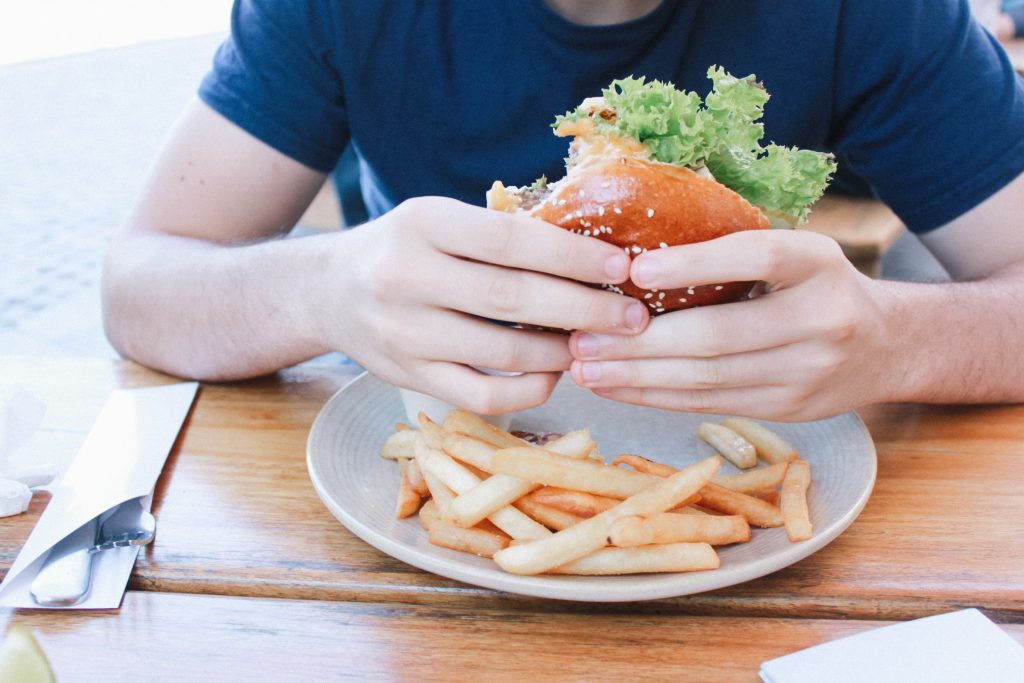 No food in the room / eat in the Cafe.
You are welcome to return to the room when you have finished eating and work / hang out.
11:55 Attendance and we head to Recognition Night Rehearsal
Here is the overview: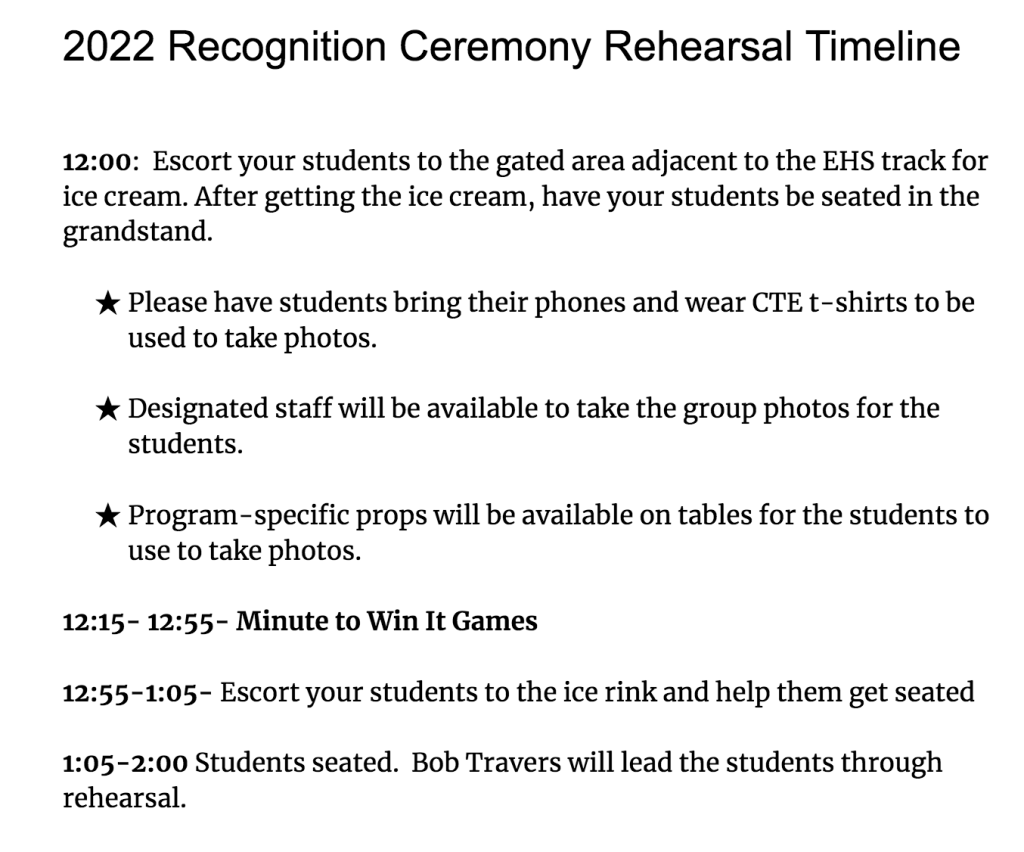 Remember the Minute to Win-it games! Students signed up they have your names, but you HAVE to be listening. We need to you win! Make sure you are listening, and everyone help get these students when the games start up.
1. Frozen T shirt – Alex
2. Marshmallow Blow Dart – Schuyler
3. Dizzy Bat Race – Pine
4. Flip Water Bottle Musical Chairs – Spofford
5. Face the Cookie – Kenster
7. Flip tac tow – Watson