Class hours: 9:40 – 2:05
Mr. Bohmann
wbohmann@ewsd.org
Today's Notes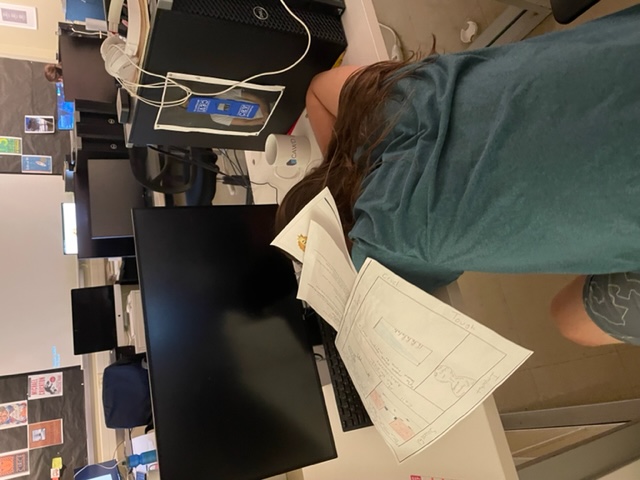 CTE Recognition Night will be TOMORROW, Thursday June 9th!

Thursday, June 9, 2022 at 6:30pm – Students arrive 5:45.
It will be outside on the football field, guests invited to bring lawn chairs to sit on grass, or sit on grandstand. (Rain means we are in the Rink)
Each student has been given a family pass which will allow up to 8 guests per pass.
Rehearsal will be from 12:15 – 2pm on 9th.

Minute to Win-it games any CAWD2 participants

1. Frozen T shirt –
2. Marshmallow Blow Dart –
3. Dizzy Bat Race –
4. Flip Water Bottle Musical Chairs –
5. Face the Cookie –
7. Flip tac tow –

Classroom stuff – time to take home. I will recycle/trash anything that is left in the classroom.
9:40 Attendance
9:45 How Animator's Animate (Storytelling & Planning)
There are a few videos that break down how one animator uses Video and Audio along with Blender to build a scene that is ready for animation. Let's have a look.
10:10 Screening Room – Wire Cutters
Wire Cutters is a student film that showcases some really nice hard surface modeling. The work was done in Maya and Mudbox (digital sculpting program) and composited in After Effects. The creator then had the film color corrected which gives the final render a really nice look. Each frame render took 30 minutes! What I like is how the materials really stand out. It's also a nice story about the benefit of working together (if you both agree to do so?)
Affairs of the Art is a 2D animation. Each frame was hand drawn on paper. It is directed by Joanna Quinn and written by Les Mills. It won dozens of awards and was nominated for an Oscar in 2021.
The 16-minute-film included more than 24000 hand drawn frames. The animation drawings were scanned into the computer, coloured in TVPaint and finally composited in After Effects. There's a lot of lip sync, with a focus on breaking down the patterns of the lips movements. This short film is note really appropriate for school (NSFS), but I thought I would include it because the style of animation is so incredible. Watch it on your own. Very stylish and the story is really edgy.
10:35 Break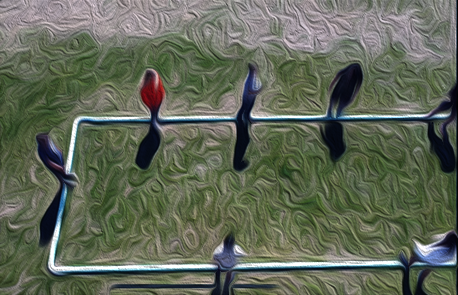 10:45 Screening Room – Robin Robin
We are going to watch one more film this morning. Robin Robin was an Oscar Nominated Film in the Animation category for 2021. This is a stop motion animated film. All of the character figurines are made using needle felting. This type of animation (Stop Motion) has been around for over 100 years but the style is still relevant and exciting with new technology advancements.
Let's take a peak and see how it was made.
11:30 Project Sprint – 45 Minutes of creative time
Welcome Art for Whiteboard
Design a Bulletin Board
Zentangles (what the heck is that)
CAWD Themed Hand drawn art
CAWD – Tips from Seniors Welcome video
Magazine Cut Out:

Bokeh
Depth of Field
Macro Photos
Portrait
Landscape
Rule of Thirds Examples

Pipe Game Illustration / Rules / How To Video
12:15 Lunch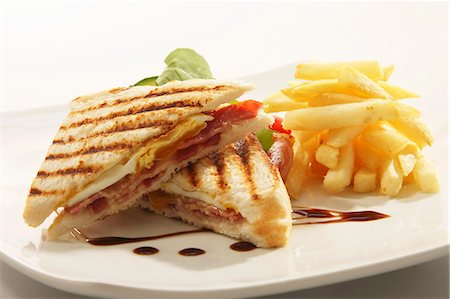 12:45 Focus on Literacy or Design Challenge or Social Time
Books we enjoyed this year:
Dan A. – Attack on Titan, by Hajime Isayama
Yes I would recommend the series to others. As long as they are ok with a shift in narrative After a while into the series.
Jaymeson – Wizard & Glass, by Stephen King
I thought the book was a bit confusing but it was good there was a lot going one and i found the story to be paced rather quickly
Isaac – ReAnimator, by Jeff Rovin
I really liked this book because it's an adaptation of the movie version of the original H.P Lovecraft story. It goes into a lot of detail about the characters' wants and what their goals are as well as getting to know the antagonist and what his goal is. Very entertaining and at times will go into detail with the core that happens.
Renzo – Blood of Tyrants, by Naomi Novik
Its a really good read if you like to read fantasy since it gives a nice element of exploration. It also gives the reader some nice visuals as the text within the book gives a very descriptive layout of the world around the characters.
Hiro – The Wind Up Bird Chronicle, by Haruki Murakami
I think this is the best book that Murakami has made. I've read a few good books this year like Life of Pi, or Where the Crawdads sing but I think this was the best book because I didn't know what was going to happen next. It kept me in all the way through and the ending was satisfying seeing that dude die.
Fern – Moon Knight Complete Collection, by Lemire & Smallwood
I really enjoy this book so far, the main characters are very interesting and the art in the book is very beautiful.
Jack – Circe, by Madeline Miller
Circe is an Excellent book, I highly recommend it to others.
Dan M. – Vinland Saga, by Makoto Yukimera
This graphic novel/manga is my favorite series of all time and I would totally recommend it for anyone who finds action or a more serious manga to be entertaining. It goes in depth in semi fictional norse history and never has a dull moment.
Carter – Auguries of Innocence, by William Blake
Poetry is definitely a come-and-go type of genre. People either love it or hate it, and there isn't really any in-between. William Blake's poems revitalized my liking of poetry, and the way he writes without boundaries or trying to appeal to any common person really brought together my idea of real poetry.
Jasper – Land of Stories, by Chris Colfer
I enjoyed the book a lot and I've also read the others in the series and they were good as well.
Ashton – The Twilight Saga, by Stephenie Meyer
Rating: "Bad, but Amazing", Recommendation: "Not unless you hate yourself"
Ryan – Project Hail Mary, by Andy Weir
It's an excellent book to read, I actually look forward to reading it, and it's a real page turner. I would very much recommend this book to anyone that likes space-like books, or someone that likes interstellar books or aliens in general.
Owen – Winger, by Andrew Smith
I personally think the book was a great read, I'd definitely recommend it to someone else. It is filled with teenager things, real life scenarios (some), and just allows for other people like me to feel really connected to the book itself.
Vincent – Vagabond, by Takehiko Inoue
Absolutely amazing. A classic. I would recommend it to anyone who can stomach some gore and likes a good story with absolutely stunning art, just talking about it makes me want to read it again. I'm not good at describing things that I like a lot but take my sporadic typing as the highest praise I can give.
Mr. Bohmann – Will, by Will Smith
A really honest memoir and a good look at the person behind the movies and music. I read this before the Oscar's debacle. I think his actions at that event can be traced to the first chapter of the book where he watches his mom get abused by his father and he feels guilty about doing nothing about it.
2:05 Dismissal