Class Hours: 9:40 – 2:05
Mr. Cronin
Notes
Last day of school!
Remember this?

Since this we have won design competitions, got into colleges, earned scholarships, made plans for next year, and created some life long friendships. Nice work.

No official break today – the entire day is a break, just please ask if you need to use the bathroom.
When looking at your Certification Results, here is how you read them:

Pass at the Associate Level – this is S Tier – you have the knowledge of a completed associates degree from college in Web Design – 2 year degree.
Pass at the Apprentice Level – At college earning your freshman / sophomore credits – working knowledge.
Pass at the Novice Level – Just starting out.

Remember that after tonight's activities we need to gather in the front left of the dais for the CAWD photo. Won't take long, just want to get all of CAWD and C2.
9:40 Attendance and Article
9:45 Thursday Plan
Chill for the most part
Brennan I want some help with cleanup and final protection of your mural if you wouldn't mind!
Early Lunch
Before lunch we are going:

Turn off machines / Unplug cables except the wifi antenna. Place the machines where your keyboards were, don't scratch the screens.
Unplug mice and put them on the desk next to Aiden
Unplug keyboards and put them on the Alex Zimmerman's desk

Head off to afternoon activities
11:00 Lunch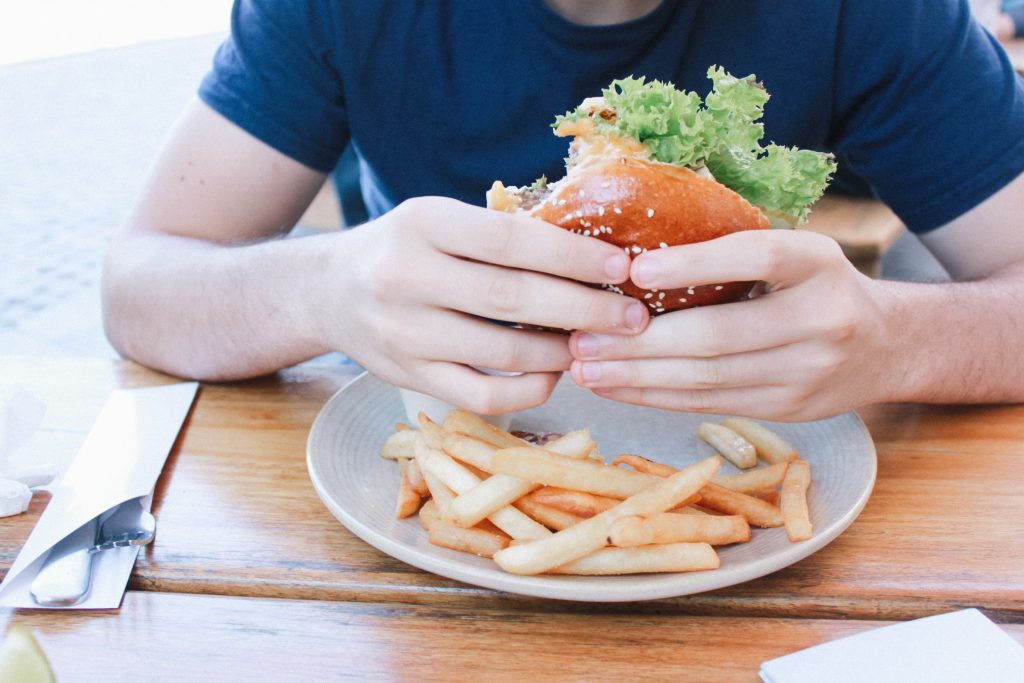 No food in the room / eat in the Cafe.
You are welcome to return to the room when you have finished eating and work / hang out.
11:40 Attendance and Mice / Keyboards / Unplug Power Supply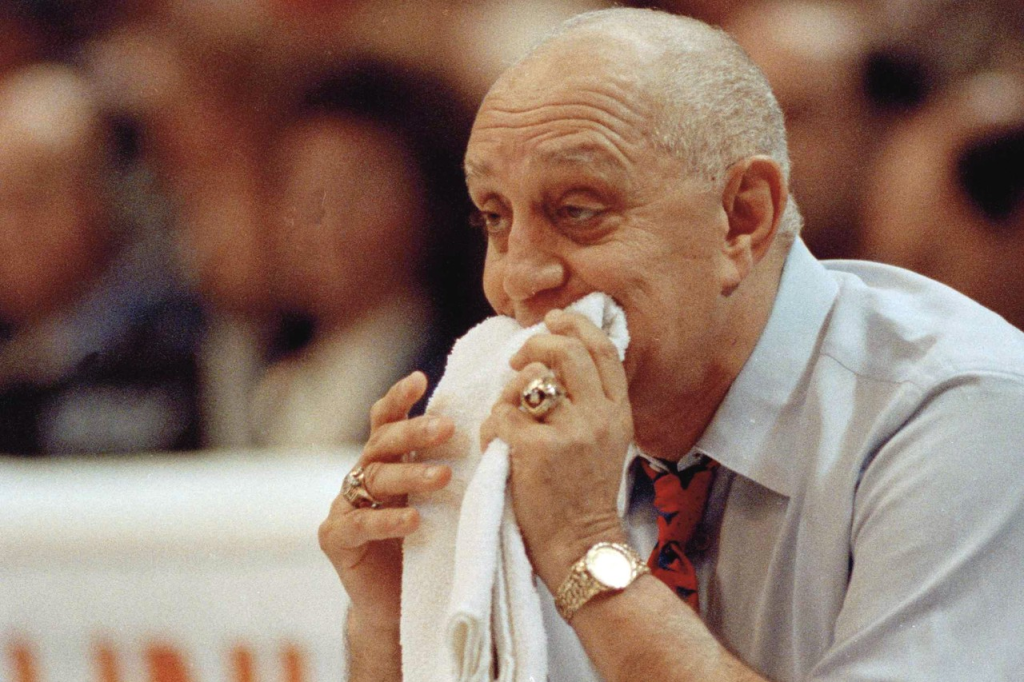 12:00 Head to lawn area in front of ice rink – Bergeron can you lead the tour?
Take everything with you – you won't see CAWD again today.
The schedule:
2023 Recognition Ceremony Rehearsal Timeline
12:00: Escort your students to the lawn area in front of the ice rink to get some ice cream.
Please have students bring their phones and wear CTE t-shirts to be used to take photos in the ice rink lobby.
Designated staff will be available to take the group photos for the students.
Specific backdrops and program specific props will be available on tables for the students to use to take photos.
12:15-12:20- Escort your students to the ice rink and help them get seated.
12:20- 1:00- Minute to Win It Games
Frozen T shirt challenge – Peters
Flip the water bottle musical chairs – Jerry
Face the cookie – Bergeron
Marshmallow blow dart – Xavier / Mathieson / Jerry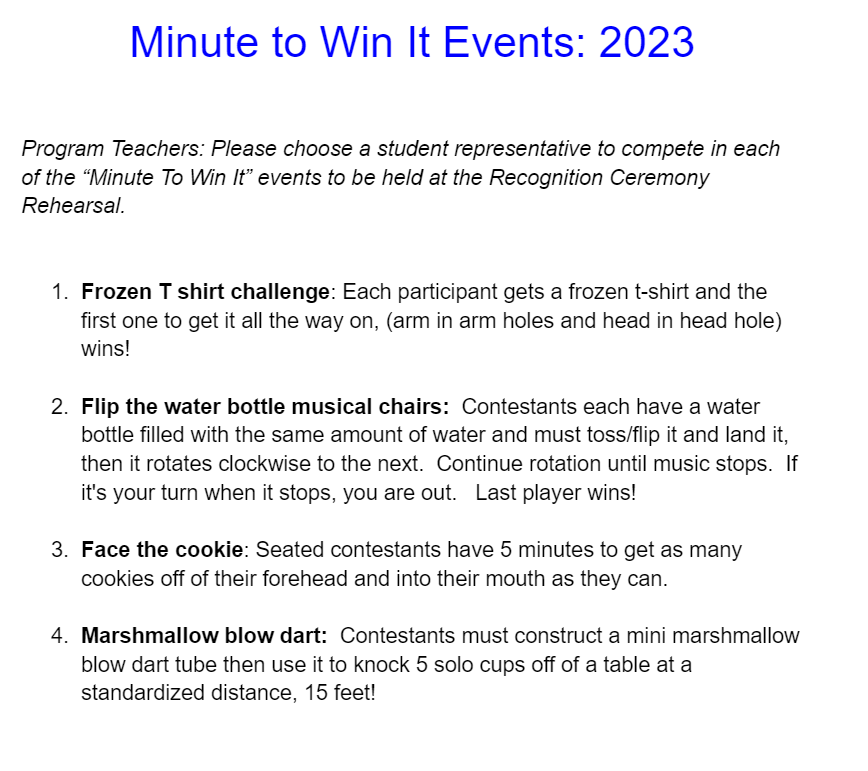 As I lie about every year …
… if you win this event for the honor of CAWD you get to …
PICK YOUR SEAT NEXT YEAR IN CAWD2!!!!

1:05-2:00 Students seated. Bob Travers will lead the students through the Recognition Ceremony rehearsal.
2:00 Dismissal