Class Hours: 9:40 – 2:05
Mr. Cronin
Notes
Welcome to Week 7! Let's all make our folders now.
Thank you to everyone that attended our Open House on Thursday! We had the vast majority of students and families attend. __________ has won the raffle and eared the vintage CAWD hoodie (and they get the new 2022 design as well).
WorkKeys tomorrow! All you have to do is show up at the normal time and try as hard as you can.

You do "well" – you earn college credit, a IRC (Industry Recognized Credential), and get 2 days off in the spring (in May – trust, it is amazing)
You don't do as "well" – you get a second shot at the exam in May. You don't yet earn college credit or the IRC. You don't get the days off.

Today is the first day of our week, so it will act like a Monday.
As we have reached the finish line of our first CAWD curriculum sprint (static Bedroom project for Open House) we are going to start branching into "other things" including:
This week due to our short week (and having WorkKeys testing) we are not going to have a dedicated CAWD project. We will have lots of little projects, and for official grading have our Design Homework and Agency as the 2 projects for this week. Make sense?
Remember we all know how to post produce our Renders from Blender in Photoshop. No reason to submit dark renders with a lack of value contract from black to white.
9:40 Attendance and Article
9:45 AM Production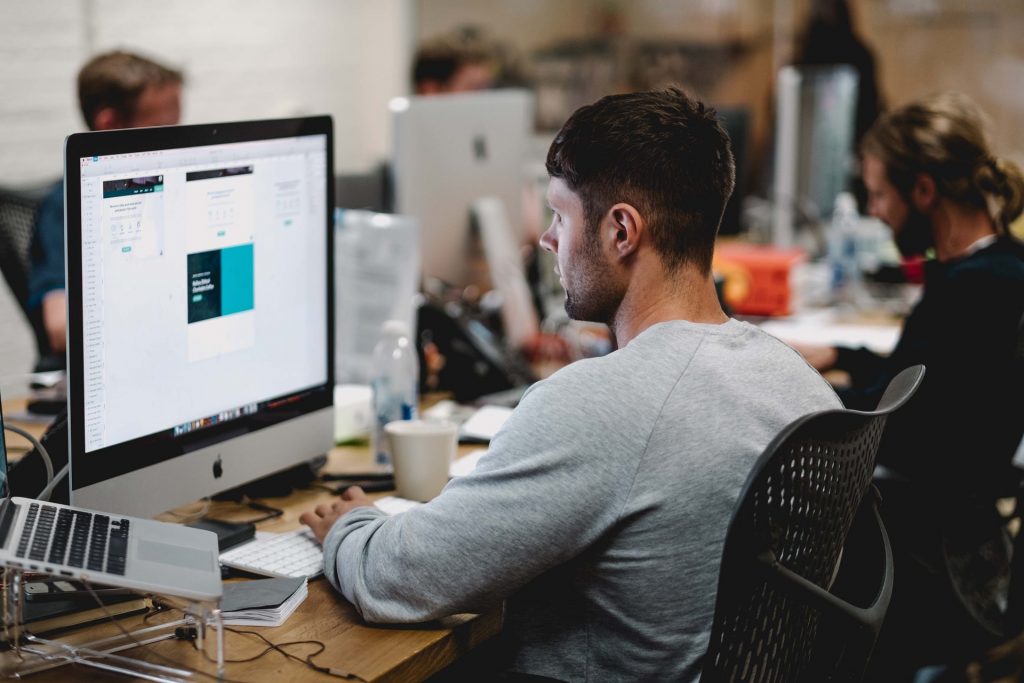 Final Bedroom

"(lastName)Bedroom_1.jpg"
"(lastName)Bedroom_2.jpg"
"(lastName)BedroomDOF_3.jpg"

Week 6 Agency

"(lastName)Agency_1.jpg"
"(lastName)Agency_2.jpg"
"(lastName)Agency_3.jpg"

Design Homework 6: What does fall mean to you?
10:00 Blender Review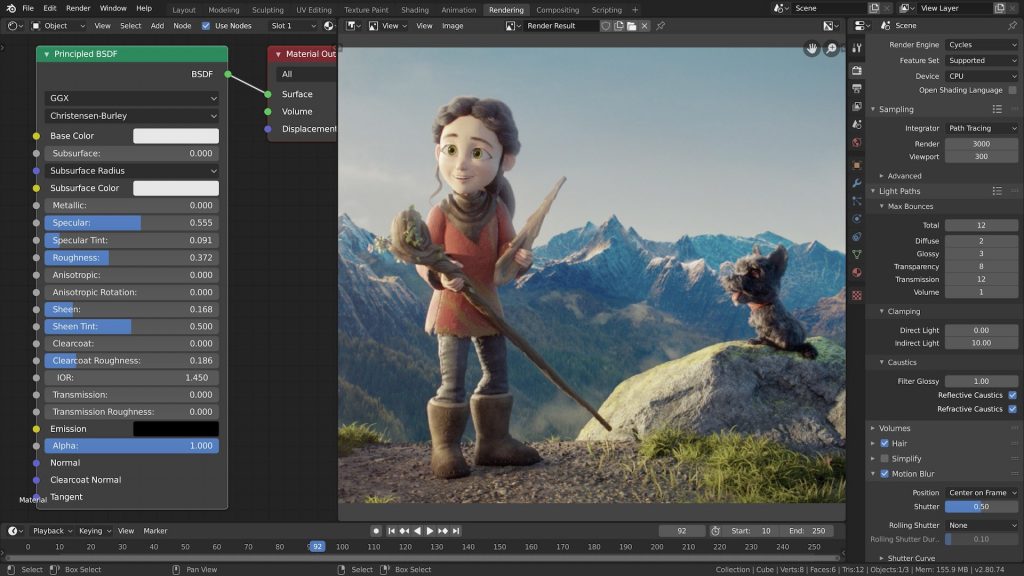 Quick review project based around a Firefly.
A couple of fireflies
Emissive shaders
A couple of blades of grass for a setting.
Cloud-based background
Fog for some glow through the compositor
Low depth of field effect to bring attention to a single firefly
10:35 Morning Break (10 minutes)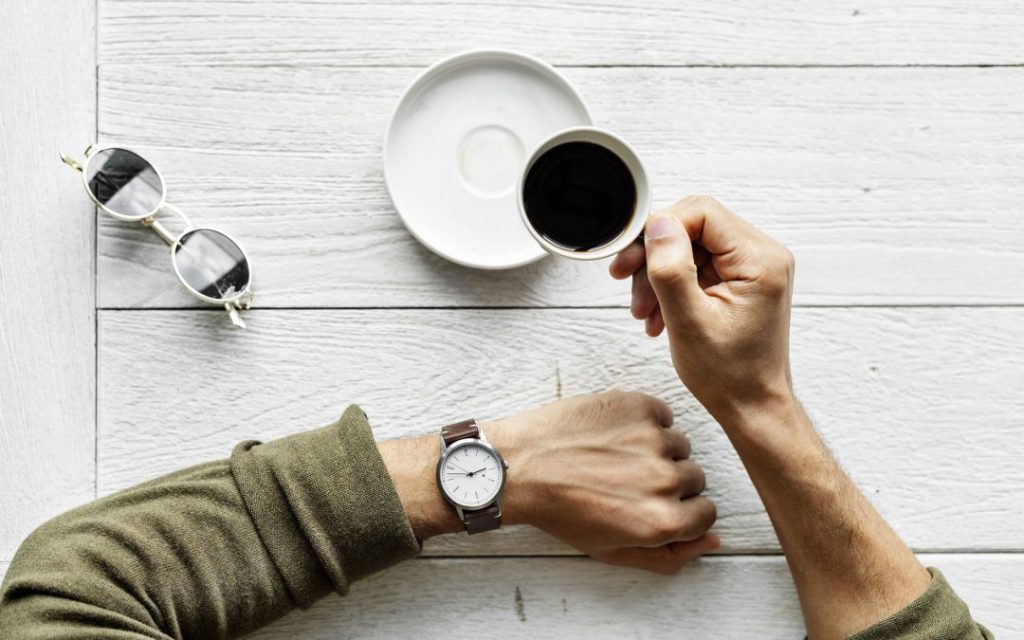 10 Minutes break – you have to exit the room.
When the door near the TV is open, you are welcome to come back in.
10:45 Critiques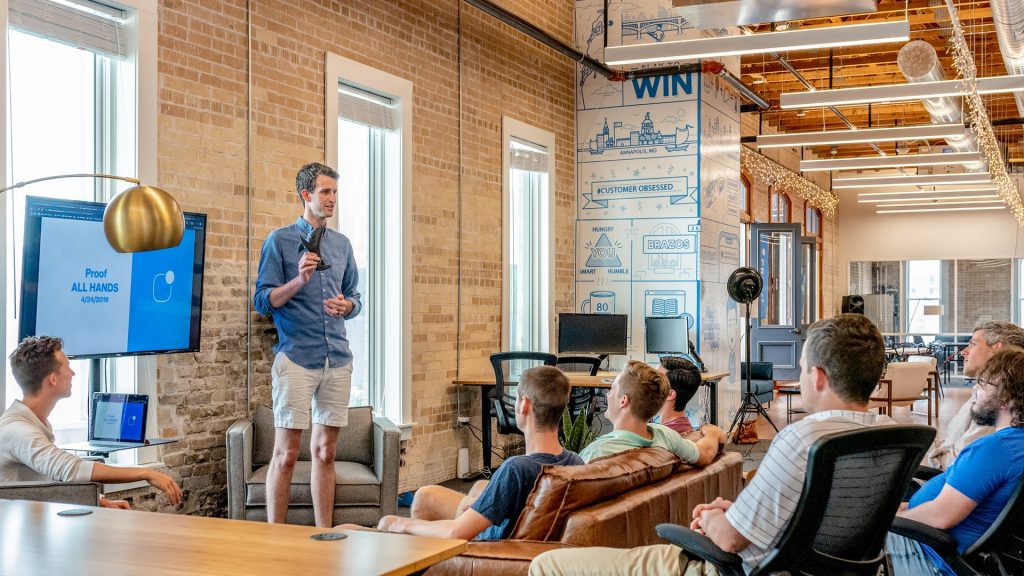 Today Blow will be giving Constructive Criticism. Pick 1 thing that works, and 1 thing to improve upon next time. Remember we are separating the Design from the Designer. We are looking for actionable input.
Remember that Constructive Criticism can sometimes be subjective… on art which is also subjective. You don't have to agree with the Constructive Criticism, but you have to hear it without getting defensive.
Tomorrow Lague will be giving Constructive Criticism.
11:35 DH7: InkTober 2022!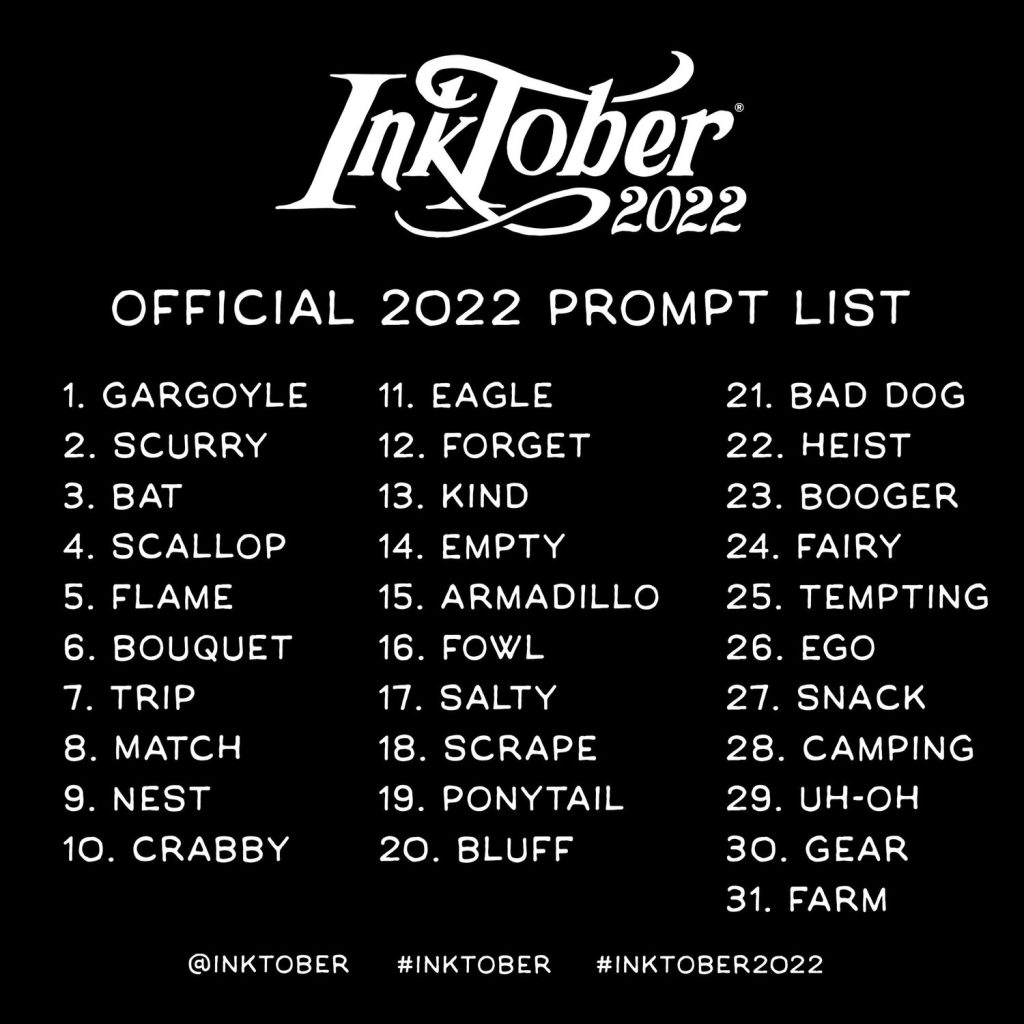 In DH7 we are going to take part in InkTober 2022! Jake Parker created Inktober in 2009 as a challenge to improve his inking skills and develop positive drawing habits. It has since grown into a worldwide endeavor with thousands of artists taking on the challenge every year.
This week you are going to take the next page in your sketchbook and pick from one of the prompts listed above. You will use Ink and only Ink – so pens, felt pens….ok, but no markers. Ink is the key. No crayons, no pencils, no paint, no charcoals, etc. Ink.
The design must include:
Name and date as normal – bottom right
The words "Inktober 2022" – make it subtle
The prompt you chose – make it subtle
This will be due next Monday, saved as "(lastName)DH7.jpg".
Tomorrow if you finish your WorkKeys assessment up early this would be a wonderful project to work on – as the rules may state that you have to turn your monitor off when you are complete the testing. I will find out tomorrow – but make sure you have your sketchbook and a pen!
12:15 Lunch (30 Minutes)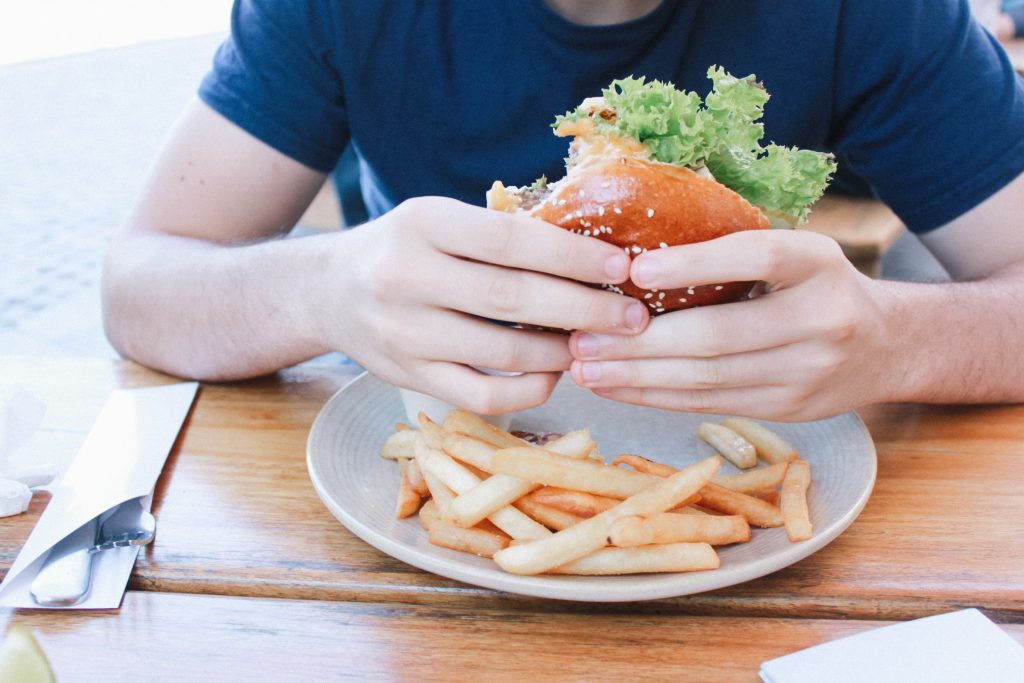 No food in the room / eat in the Cafe.
You are welcome to return to the room when you have finished eating and work / hang out.
12:45 Attendance and Article
12:50 Blender

1:10 Afternoon Break (10 minutes)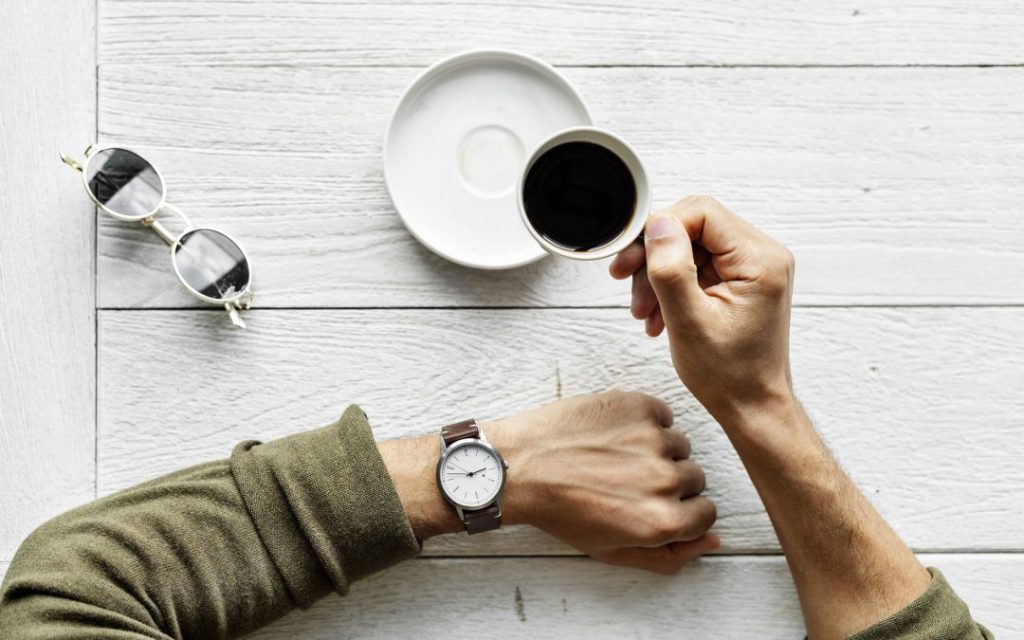 10 Minutes break – you have to exit the room.
When the door near the TV is open, you are welcome to come back in.
1:20 Afternoon Production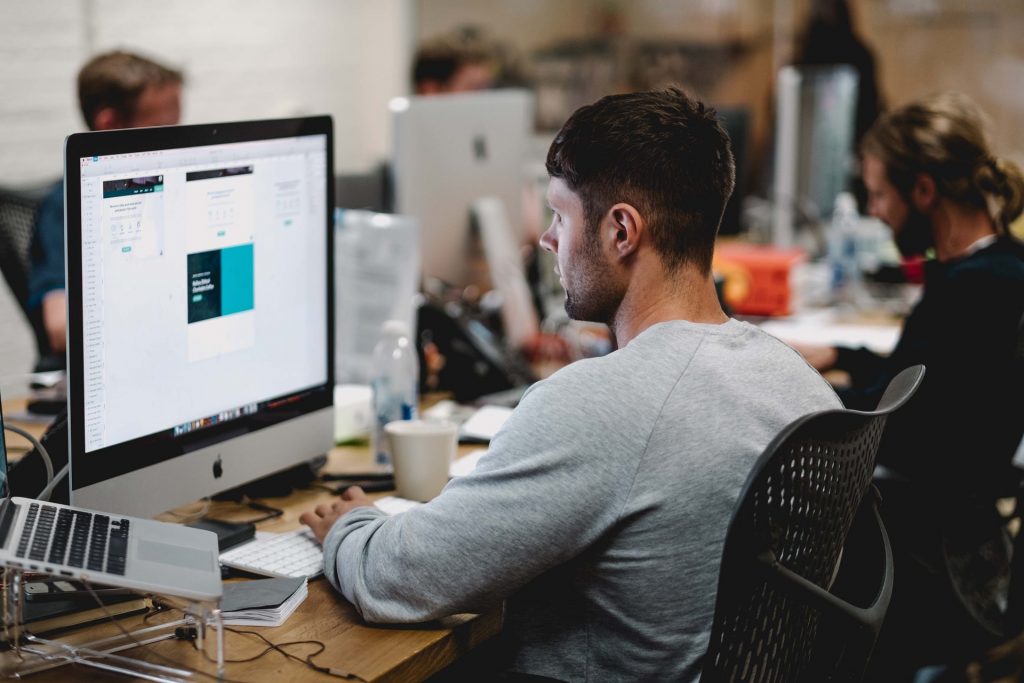 Week 7 Agency

"(lastName)Agency_1.jpg"
"(lastName)Agency_2.jpg"
"(lastName)Agency_3.jpg"

Design Homework 7: InkTober 2022
1:55 Dailies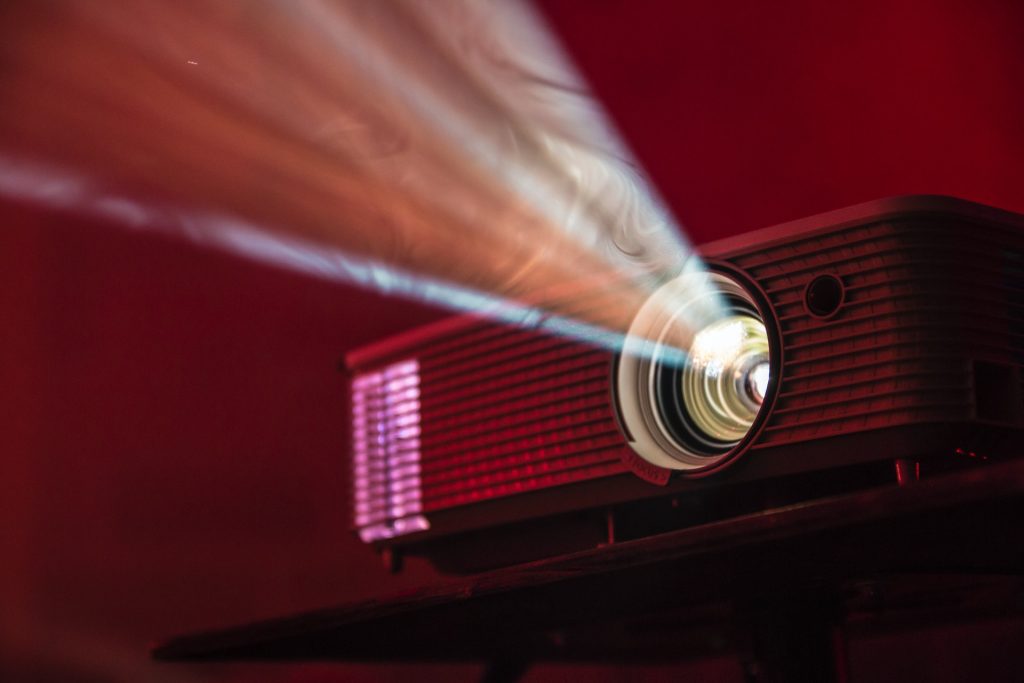 2:00 Dismissal