Class Hours: 9:40 – 2:05
Mr. Cronin
Notes
Wednesday!
Today is a "White" day at CTE. No CTE academics. Callbacks:

Phillip to Science @ 12:45

Certain EHS students will leave today at 11:55 due to their early release.
MHS – early release? Work up until 1:25.
Logan – BFA early release. You are dismissed at 11:20 for lunch, and 11:50 bus.
Joshua meeting today at 11:45 – please get specifics on the Halloween Costume Contest!
Late work! Getting to the end of Q1…. if you want Honor Society you can't have an 89 or lower, you must have a 90 or higher.

Q1 of 89 and Q2 of 110 makes you ineligible
Q1 of 90+ and Q2 of a 90+ makes you eligible

Download the most recent version of Trainer! We have to see where we are.
9:40 Attendance and Article
9:45 Sound Design Practice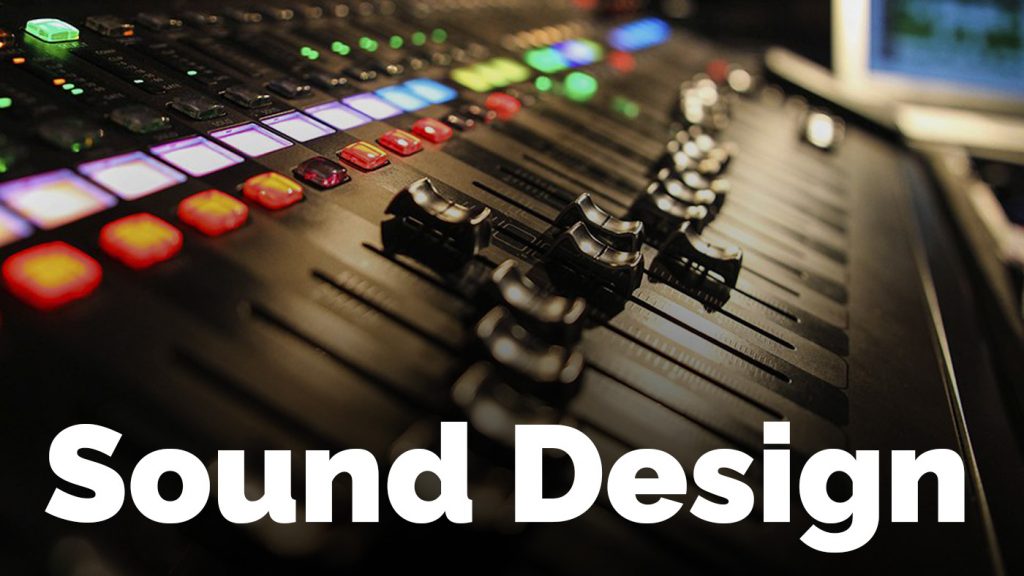 This morning we are going to Sound Design one of Brennan's animations, the Millennium Falcon taking off. We want to again practice the work with sound and controlling it; don't let default sound settings control the sonic presentation of your work.
Remember the basics of what we want to do:
get the video (on the public)
Setup a 720p sequence in premiere
sound design as realistic as you can for the theme
Watch for artificial start / stops of the sound, and when there isn't any audio (odd)
By 10:35 upload your version of this design called "(lastName)StarWars.mp4" into the "starWars" folder on the public. I copy down, and at 10:45 we will watch them all.
This is practice for what we are starting at 11:35 as the CAWD Project!
When complete get to work on your Agency / Design Homework / Roulette Wheel
10:35 Morning Break (10 minutes)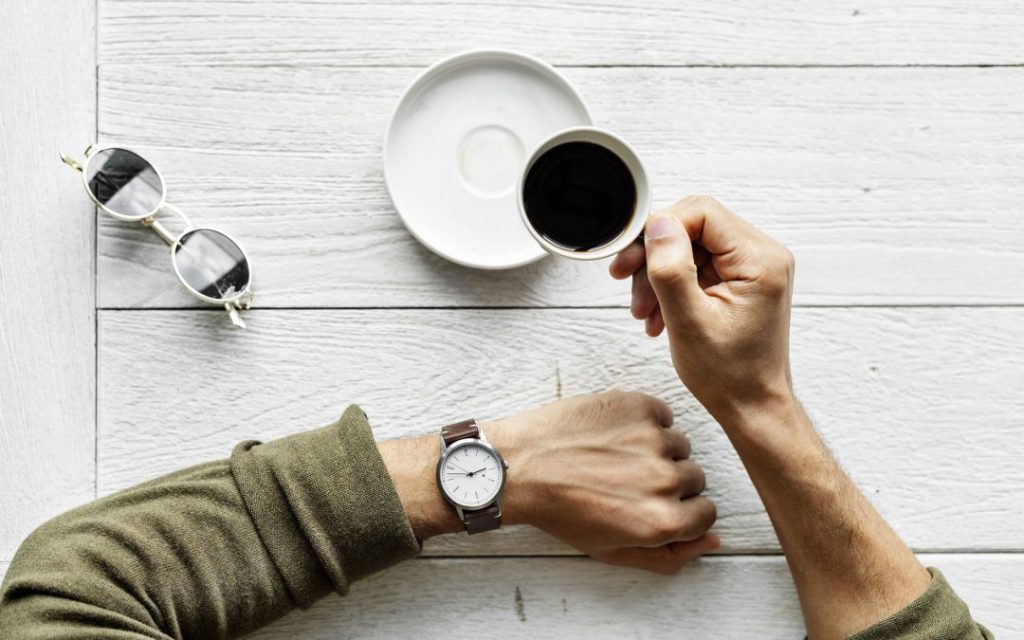 10 Minutes break – you have to exit the room.
When the door near the TV is open, you are welcome to come back in.
10:45 Trainer Asset Creation: Roulette Wheel for Casino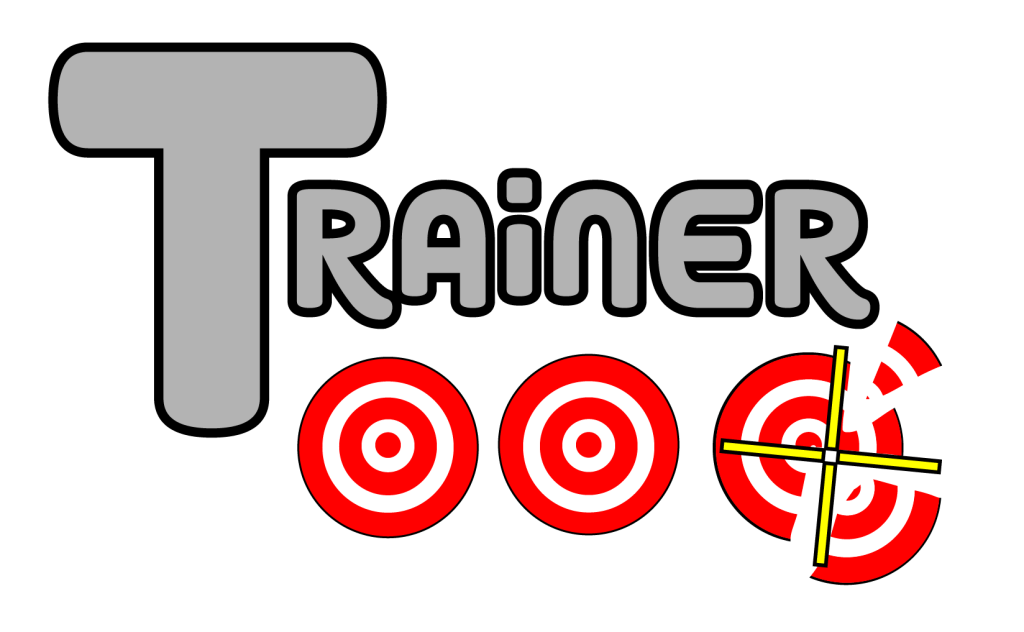 As we know Josh LeBeau's "Casino" theme for Level 2 was selected to move into production.
Let's all download the game and see what we have done so far based on the class voting.
Benchmark score to get into Level 2 (20 points)
Accuracy means nothing beyond bragging
Targets have lifespans
Inverted Targets are bad / and can be wiped away by hitting "e"
Level 2 targets are smaller
Level 2 has a Casino texture on the floor, but is empty – and this is what we are fixing today.
Let's look at Josh's Concept Art: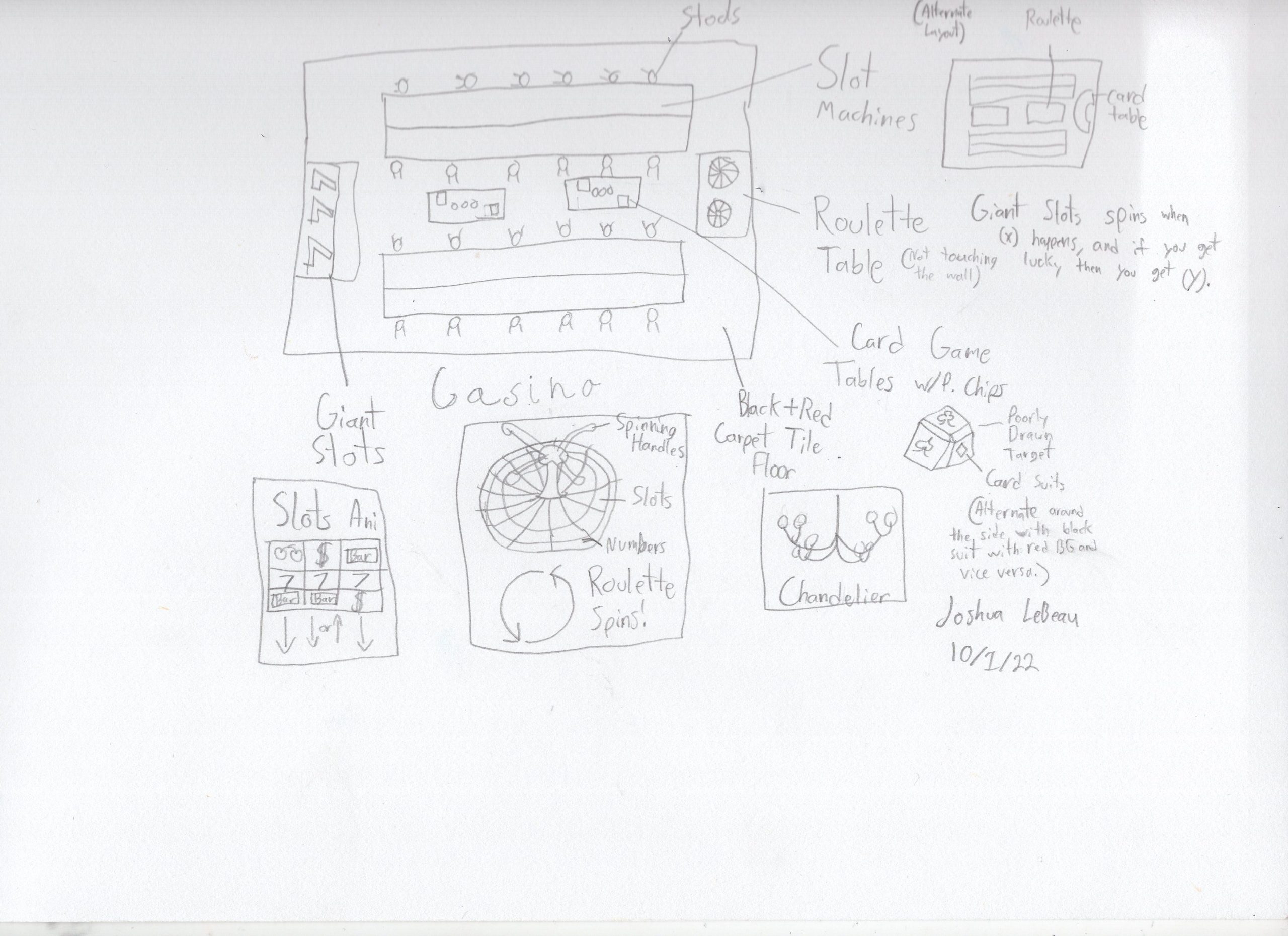 Today we are going to work on the lower middle Roulette Wheel.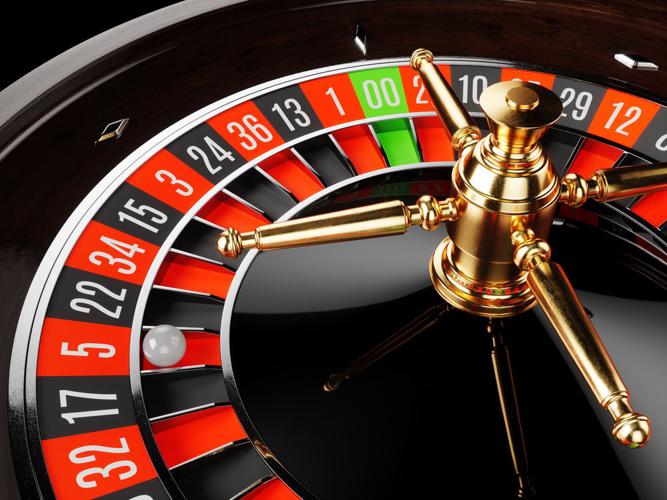 These are table like structures with a spinning wheel on the inside. The wheel spins, and the ball is thrown in, and where the ball ends up is the number that wins.
There are approximately 38 little boxes where there ball can land, alternating black and red, with an extra green on some tables depending on the region.
We ARE going to have this animated in the game (this is going to be pretty big), so make the table and the part that spins separate objects!
By 11:35 create an animation called "(lastName)Roulette.mp4" that shows your attempt with a spinning table. Place in the folder called "rouletteWheel".
When you render consider the following – HIT THE DEADLINE OF 11:35!
Cycles render – probably not going to happen
Eevee render – maybe, this would show materials
Viewport rendered of material preview – definitely can do this – again showing materials
Viewport rendered of solid – ok – not showing materials
Viewport rendered wireframe – worst case backup – not showing materials or shading
At 11:35 I copy it down the folder down, we watch them all, we pick the "best" and I go to that student and get their Blender file for incorporation and credit!
11:35 Roulette Presentations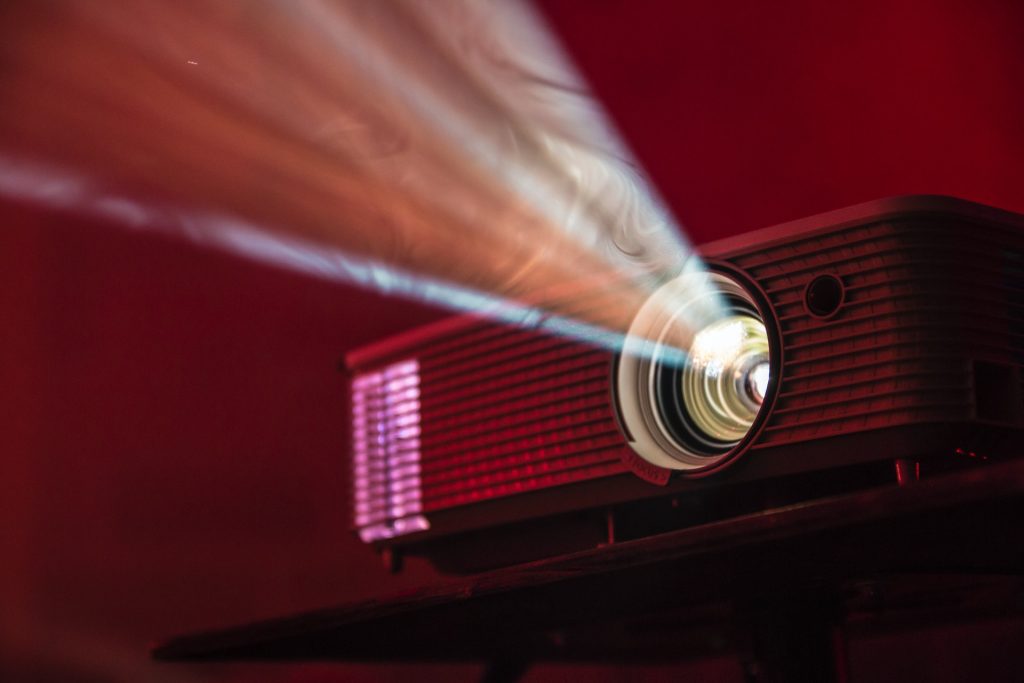 Best gets credit in the Game Development, and I will get that students Blender file.
11:45 CAWD Project: Sound Design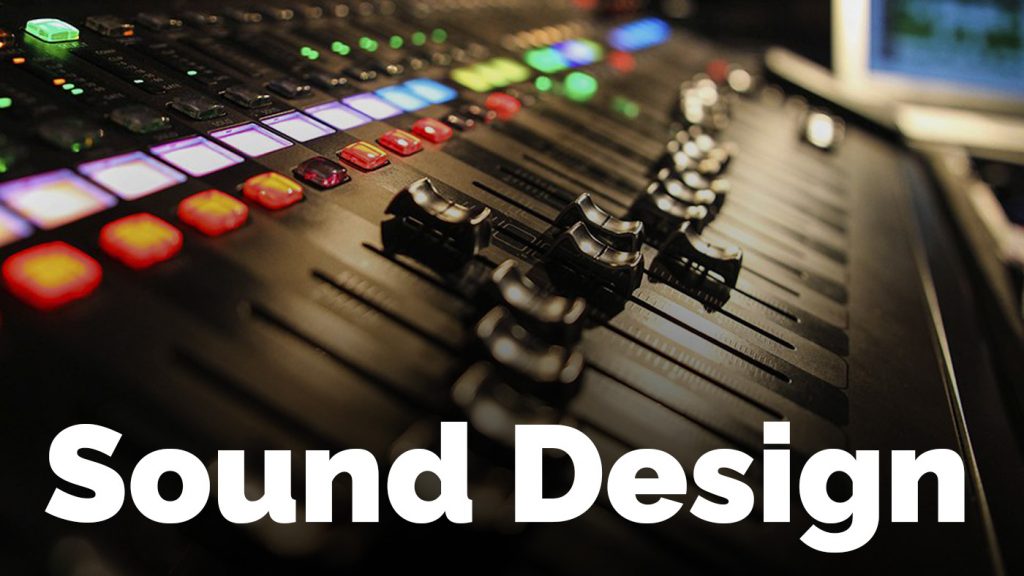 This week our CAWD Project is going to be based around the theme of Sound Design.
I have 3 video game trailers in which I have removed the sounds. Each is between 35-45 seconds long. You will select which you will work with.
You are going to take one of these trailers and sound design them. You want to do as good a job and making them feel realistic. The most realistic Sound Designs (not funny, not jokey) projects are going to get the A's.
Save your exported file as "(lastName)SoundDesign.mp4".
Workflow to start:
Get the trailer of the game you want (on the public)
Setup a 720p sequence in Premiere
Save the file in your "week_08" folder
Sound Design using sounds found on the internet
Export the final file to turn in next Monday (or each day for dailies) as a .mp4 (see file name above)
First let's watch them in order from "easiest" to "hardest" in my opinion. Then I will place all three on the drive.
12:15 Lunch (30 Minutes)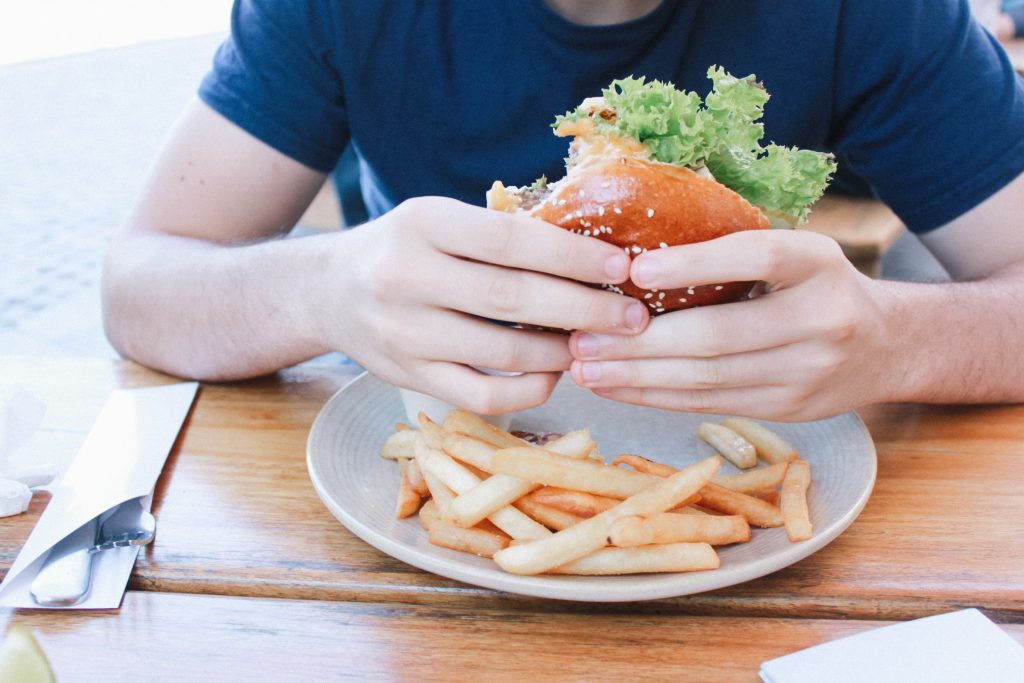 No food in the room / eat in the Cafe.
You are welcome to return to the room when you have finished eating and work / hang out.
12:45 Attendance and Article
12:50 Blender

1:10 Afternoon Break (10 minutes)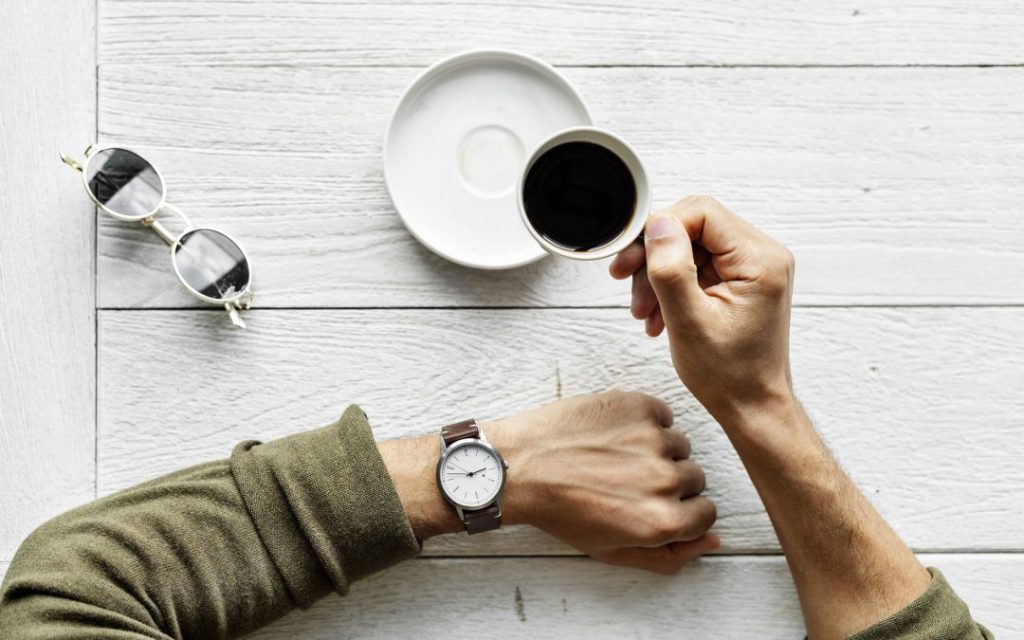 10 Minutes break – you have to exit the room.
When the door near the TV is open, you are welcome to come back in.
1:20 Afternoon Production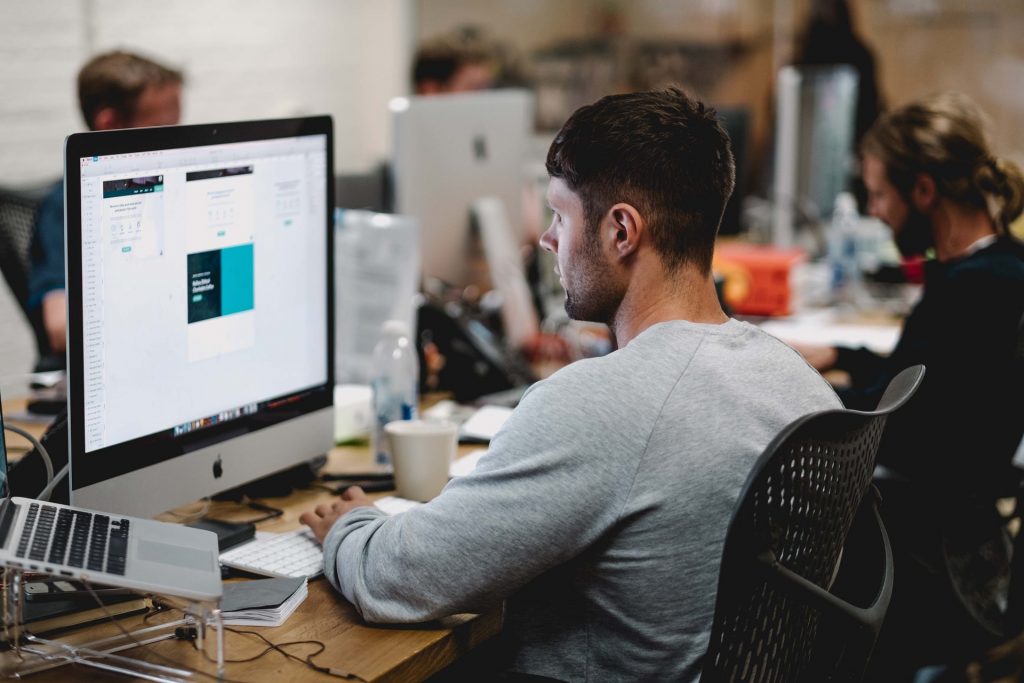 CAWD Project: Sound Design

"(lastName)SoundDesign.mp4"

Week 8 Agency

"(lastName)Agency_1.jpg"
"(lastName)Agency_2.jpg"
"(lastName)Agency_3.jpg"

Design Homework 8: First moments of waking up
1:55 Dailies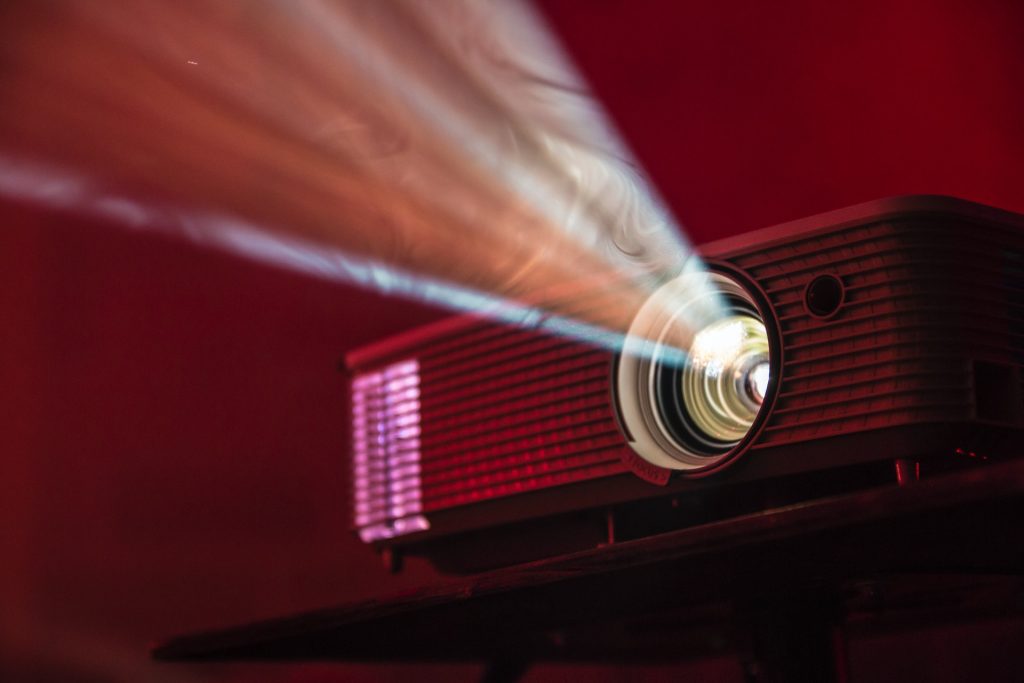 2:00 Dismissal