Class hours: 9:40 – 2:05
Mr. Bohmann
wbohmann@ewsd.org
Week Seven
Today's Notes
Today is an EHS B Day and CTE White Day
EHS wacky day – EHS classes begin at 12:25pm.
Foliage Photography- stay on track. Need help?
Food Drive – CAWD2 has not done well. Add to your community, bring a non-perishable item.
FAFSA Forms Day is October 19th with VSAC @ CTE- 9:30-12:00pm. Register here!The FAFSA is the Free Application for Federal Student Aid. Once submitted, you and your family will find out what kind of financial aid you qualify for. Even if you have LeBron kind of money, it is still a good idea to complete. You can always decline the aid.
October 26th – College Visits:Champlain College CTE Conference Room 10-11am
Vermont State University CTE Conference Room 11:15 – 12:15
Ready for digital design(CAWD Sweatshirt): Finn, Schuyler, Matt, Eric, Kaden
9:40 Attendance & Yesterday's Dailies!
9:45 Affinity Diagram(Project Management Tools)
Enduring Question: What is necessary to make a good film / show / commercial / documentary?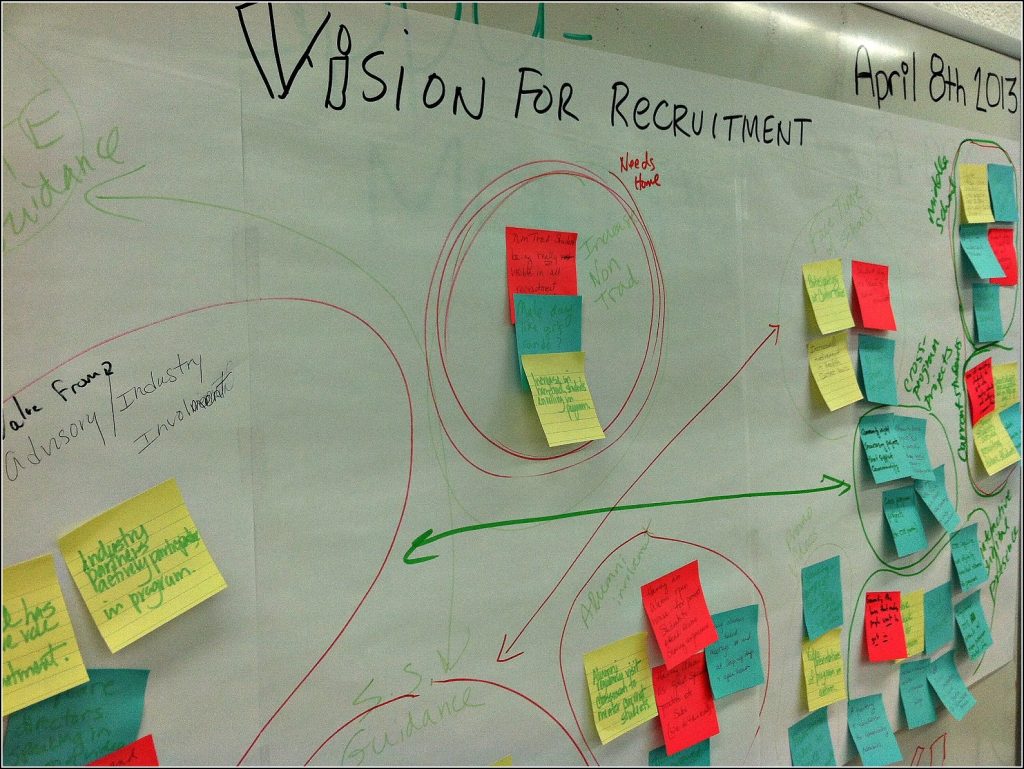 An Affinity Diagram is a methodology (protocol) to produce a lot of ideas in a short amount of time. The process works best with up to 10 people. We'll try today with the full lot of us.
We'll breakdown the process of the experience when we are done. For now, just hang on and be a full participant.
10:45 May the Force Be With You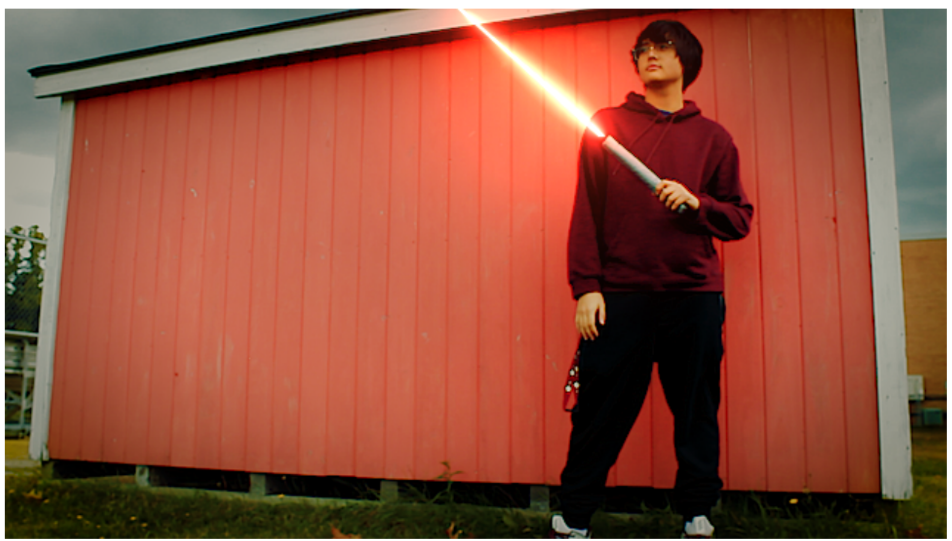 We've spent that last several week exploring motion graphics and special effects as an effective way to provide visual communication of ideas and information. We've also spent a considerable amount of time learning our way around our DSLR cameras. It's time to put our learning into action by creating our very own Star Wars fan films.
The Project: Star Wars Fan Film
Create your own original story, parody, promo, commercial. This is a team project.
Project Deliverables:
Introductory Title Sequence with special effects
Closing credits with each team member identified
Minimum of six cut aways (different shots, shot types)
Saber Effects on Fight or SuperPower Scene
Copyright Free Sound/Music/images
30 Seconds in length minimum (if you do bloopers, make it a separate project)
Storyboard
KanBan Board (trello) or analog but you must be using a planning document
1920 by 1080p, 29.97 fps
Filename: TheForceV1.mp4
Remember, a project (KanBan) board (agile) is a great way to get high quality work completed quickly. I'm all for that. Plan on paper with sticky notes, use the whiteboard as your KanBan or go entirely digital with Trello. The key to Agile is to create a sticky note or note for all of the details of the project and the details that make up each project deliverable.
What will your workflow look like? How will your team manage and share media? How will you divide up responsibilities? Will you hold a daily scrum?
Equipment at your disposal: Cameras, Tripods, Media Room (if you need a green screen), lights – (we can probably get some), Adobe Editing Suite (After Effects, Premiere, Audition, Photoshop and Illustrator)
A list of possible roles: writers, camera operators, actors, audio engineer, visual effects artists, storyboard artists, KanBan(project manager), titles/credits, director, editor, media manager, communications director, prop artists, equipment managers,
12:15 Lunch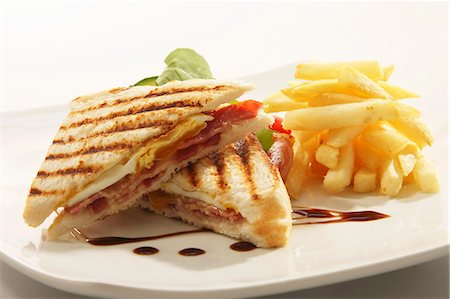 12:45 Photoshop Practice – Making Our Own Light Rays
We did a version of this in After Effects using CC Light Rays. Let's now look at doing something similar using Photoshop.
I have an image for you – I took it just around/near sunset while hiking down the Bryant Cabin Trail at Bolton Valley.
Let's add some nice light rays. Using a radial blur, masks and smart objects, we can create a nice effect. Again, we'll make use of smart object as it is non destructive and allows for continual tweaking. The photo on the left was taken last night while hiking at Bolton Valley.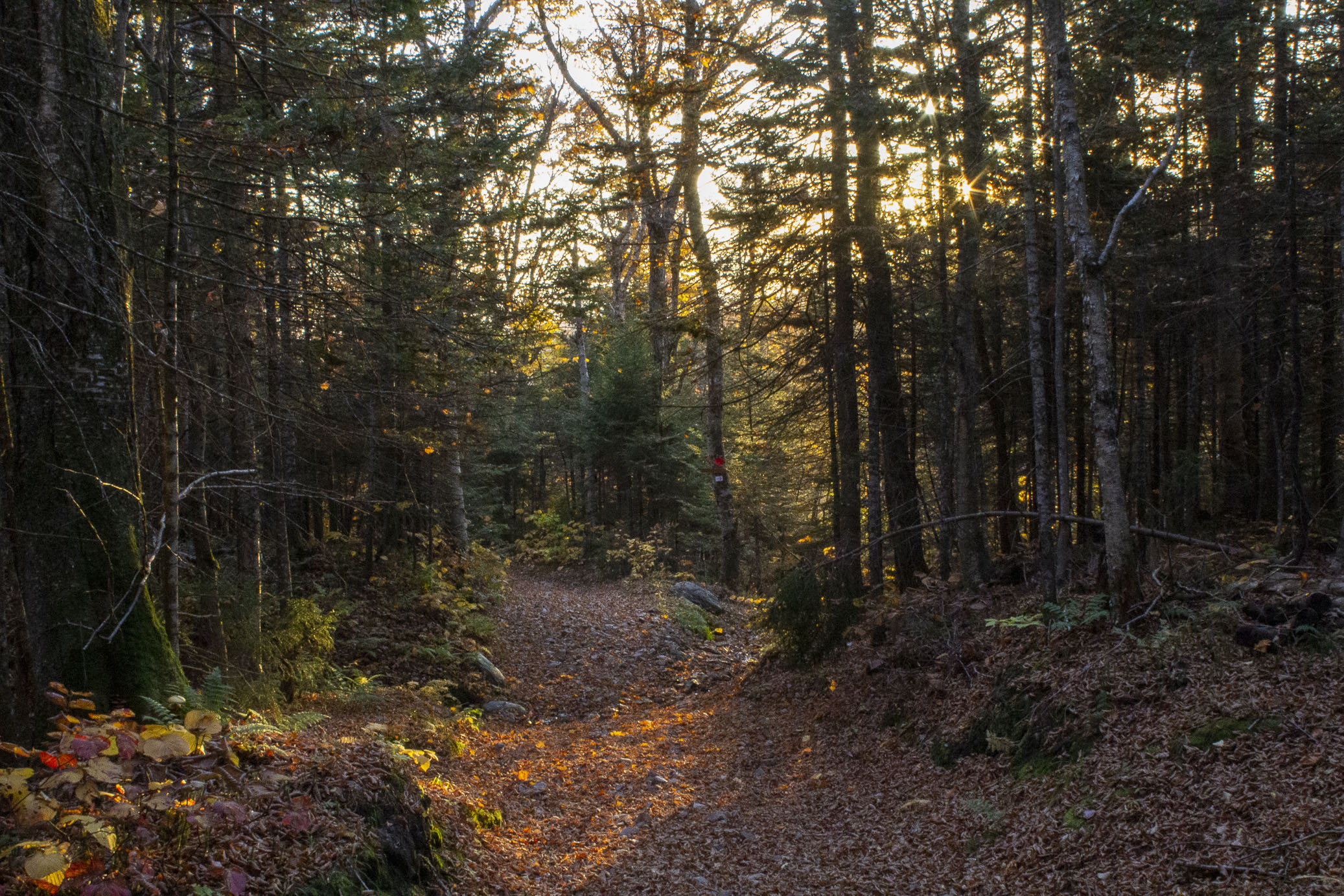 I wrote up a Reference Sheet on making this effect. Keep a copy for your notes. There are a lot of advanced techniques in this demo. If you get lost, just follow the reference sheet.
Link to Image to download to desktop
1:10 Break

1:20 20% Production Time & Guided Support
20% Project – Due Monday, October 18th
Motion Tracking Due Thursday, October 13th
Resume Final Draft (Graded Version) due Friday
2:05 Dismissal