Class Hours: 9:40 – 2:05
Mr. Cronin
Mr. Bohmann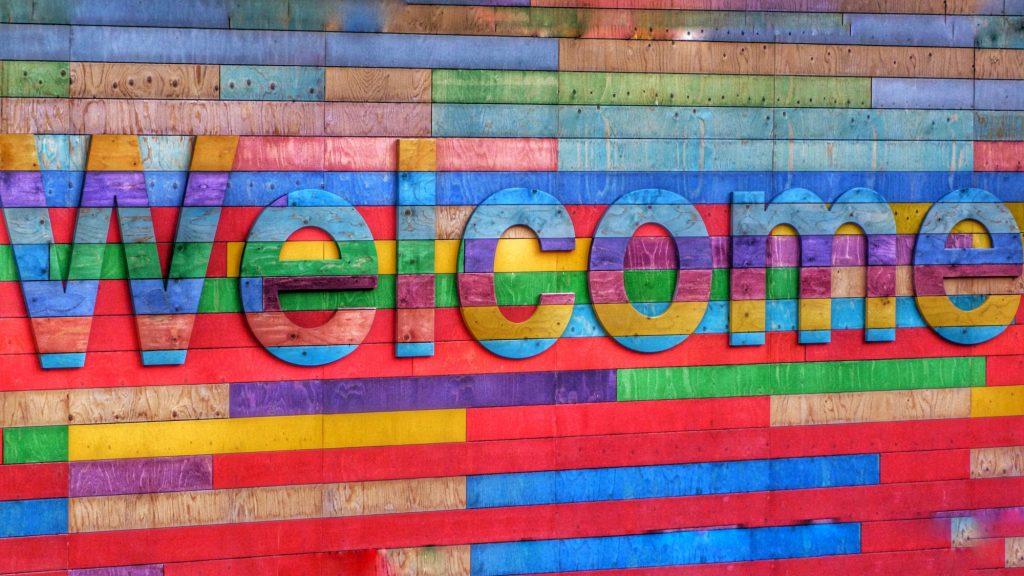 Notes
Welcome to Cawd 2020! Please come in and find your seat for the 1st quarter. There will be a packet of info with your name on it at your station.
Please put drinks on shelf. No food in the room.
We have a brand new lab of expensive, very fast computers. They were finished being installed 3 days ago, so there are some issues (such as the lack of cable management) which we as a class will be dealing with over the next month or so. Please bear with the lack of details…I think you will find the computers are well with it. The graphics card ALONE in these "school machines" is $886.99 on Amazon today. 32 Gigs of ram, i9's, brand new 27″ monitors, etc.
With the computers being installed recently we didn't have a chance to put out our Wacom tablets, but they will be out soon enough.
I am an introverted, only child and I have anxiety! First days of school, transitions, meeting new people all terrify me. I am sure there are some of us in the room that feel the same way. I wanted to acknowledge how many of us are feeling – we will all get through it together.
9:40 Attendance and Article
Pronunciations
How do you like to be addressed? Gender identity?
Start of school paperwork. It is due as a graded project this Friday, August 30th – but if you get it in tomorrow you get extra credit. Please check both sides of each sheet, if you have it 9/10th's filled out I have to return it to you. Needs to be complete.
Some of the questions on the paperwork ask that you have ready and understand the District Handbook. There are many highlights but the meat and potatoes (read it later) are:

No bullying/harassment – tell someone you trust if there are issues that need to be addressed. You can always email me directly and I can help get the info the people in power.
Acceptable use internet policy – don't try to go around the security of the school or computers. We have had kids suspended for ROM's, for VPN's, etc.
No weapons (obviously)
Social Media drama that impacts the school day can be dealt with at school.
9:55 Cawd Update
We use Instragram to present the work we are doing in class, activities, and keep in touch with former students all over the world.
The biggest news is Cawd took 2nd place in the National Web Design Competition this summer in Kentucky. Ben and Emilia – you may have worked with them when you visited. (Sorry for the potato quality – but dark lighting, big arena, etc).
10:05 Setting up our stations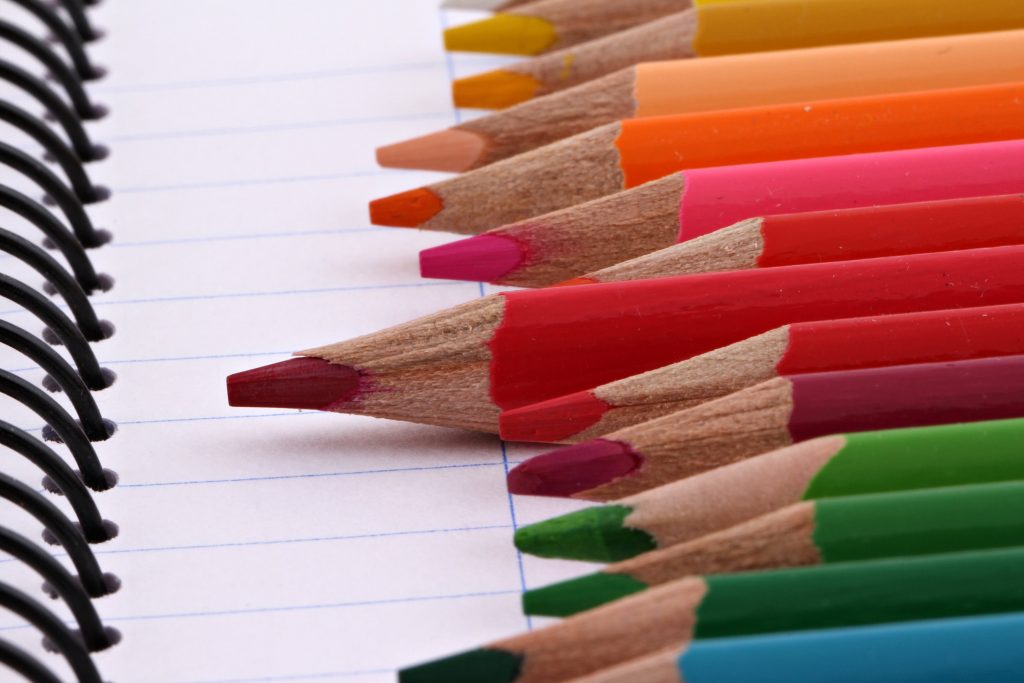 Art Cups

Drawing Pencils
Colored Pencils
Erasures
Rulers

Sketchbooks

Please put your first and last name on the cover.
10:30 Design Homework 1: Free Sketch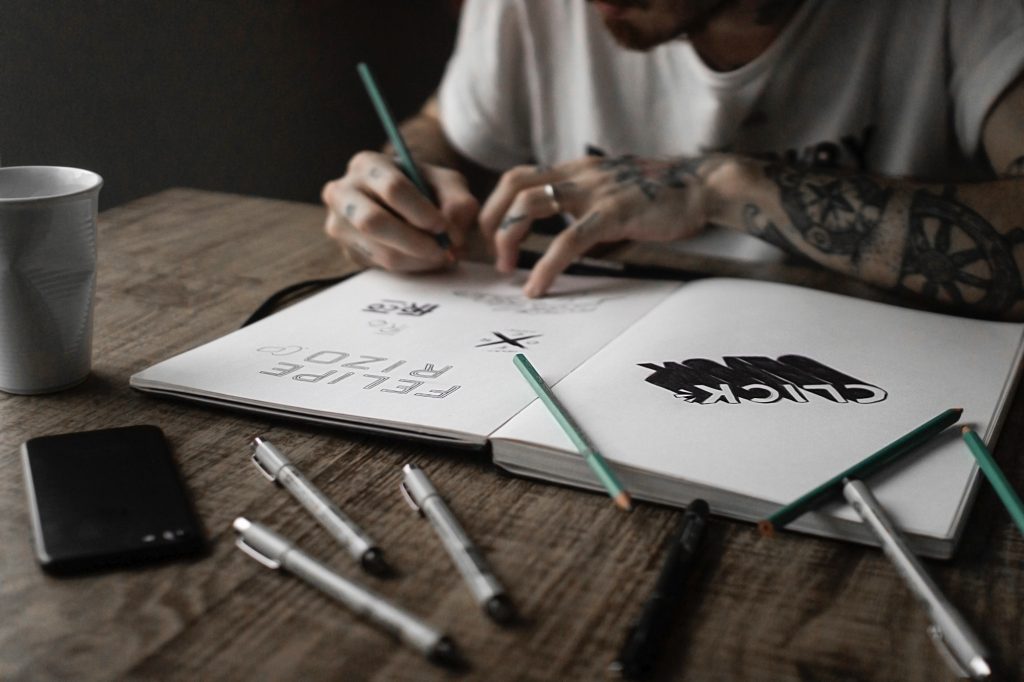 In your first homework of the year, I want you to sketch anything you wish on the first page of your sketchbook. It could be:
an object
a scene
a building using perspective
a website layout
a logo
typography
a portrait
an eye
something abstract
…really anything for DH 1. I want to get an idea of your incoming skills, of your interests, and what makes you you.
Color optional.
DH's are expected to take 45 minutes to an hour of time. This can be in one sitting, or across the week.
Sign and date, and bring to class on Tuesday September 3rd – the day we return from our long Labor Day weekend.
10:35 Signing in to our School Account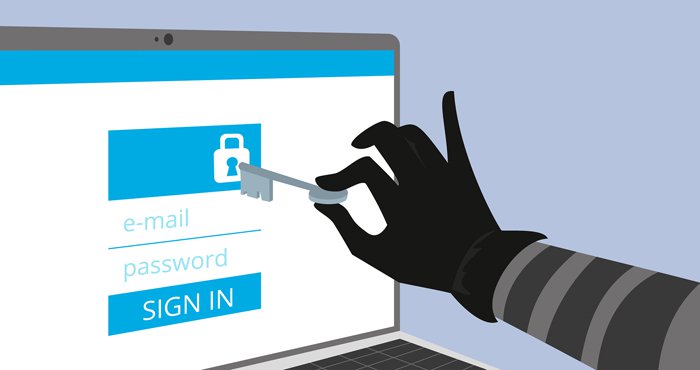 We are a Google powered school – so let's all start by going to mail.google.com
Username is first initial and last name, so as I am Matt Cronin my username is "mcronin". The only variations on this theme in the room are:

lallen1
gdavis2
sgurung1
elarson1
cnelson1

We all have the same second part to the email with @vt.ewsd.org
If you were here last year, then you can use last years password.
If this is the NEW to CTE/EHS then your default password is "12345678" and you should be brought to a prompt to change right at login.
It is important that we can get this setup today as this connects to our Adobe logins. If we can't login into Gmail, we can't login into Adobe.
If you can't get in – I can't help you, but after break on our tour I can show you where the IT Helpdesk station is. They can fix it for you quick and easy.
10:45 Break (15 Minutes)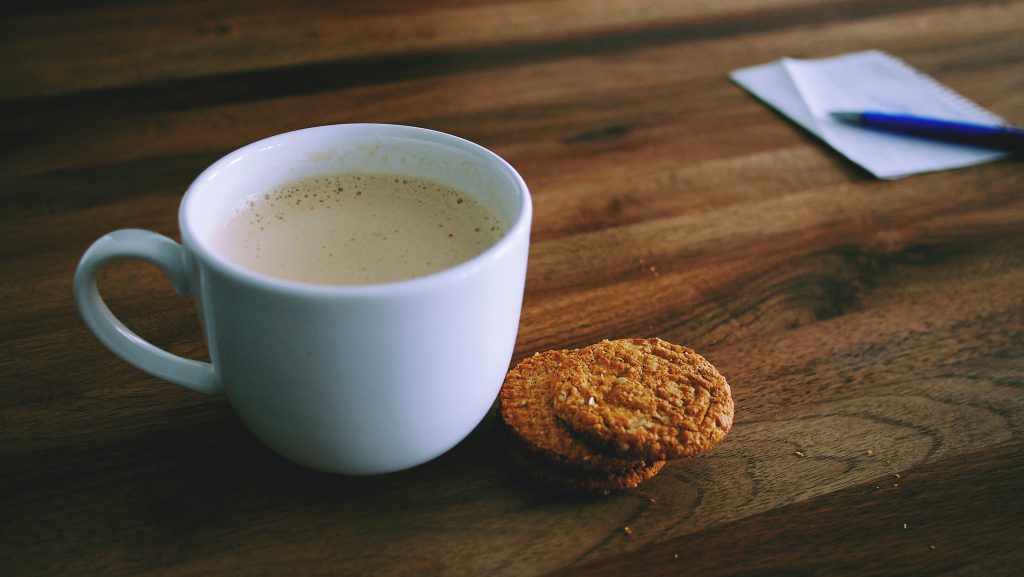 15 Minute break – we go by the times on the computer
If you are late, you are late. The clock will tell you.
No food in the room, eat in the cafeteria. Please do not bring food garbage in the room – the smells…
Drinks stored and used under the shelf. If you can touch the wall, you are close enough.
11:00 Intro to our Computers and Blender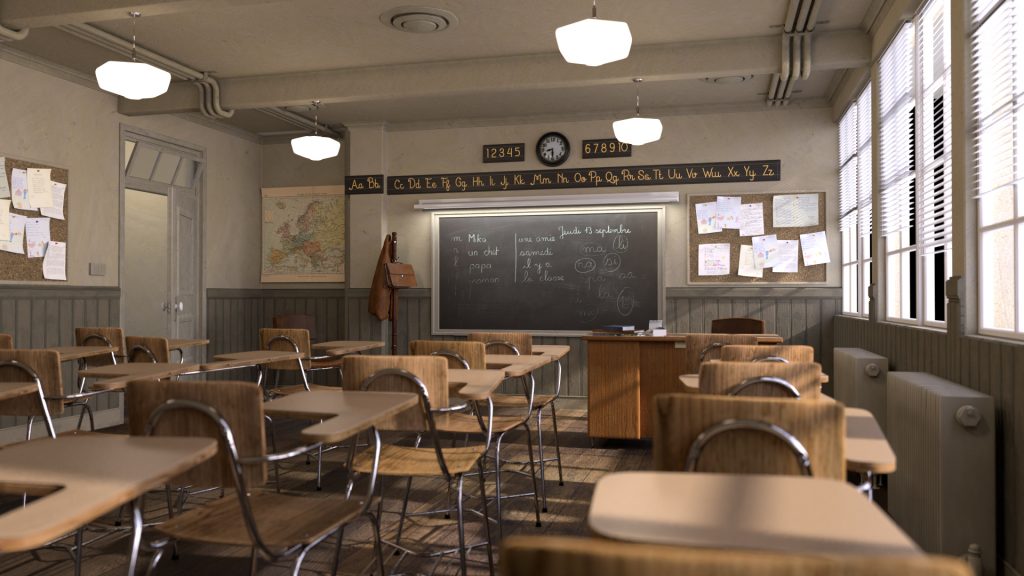 Blender is an Open Source (free) piece of software. You can download it as soon as you get home for Windows, OSX, or Linux.
Blender 2.8 was just released (July 31st of this summer – after 4 years of development!)
What we learn in Blender this year can be applied to any 3D Design package out there.
This morning we will dip our toe into the software. No you aren't going to make Toy Story 5 by lunch. That is ok, we are just starting.
At the end of this quick Blender exposure, many of you will have no idea what you are doing. That is 100% ok. It is the first day of school, no stress – if you are trying hard and engaged you are on your way to the "A".
11:30 Schedules / Where do we go after lunch?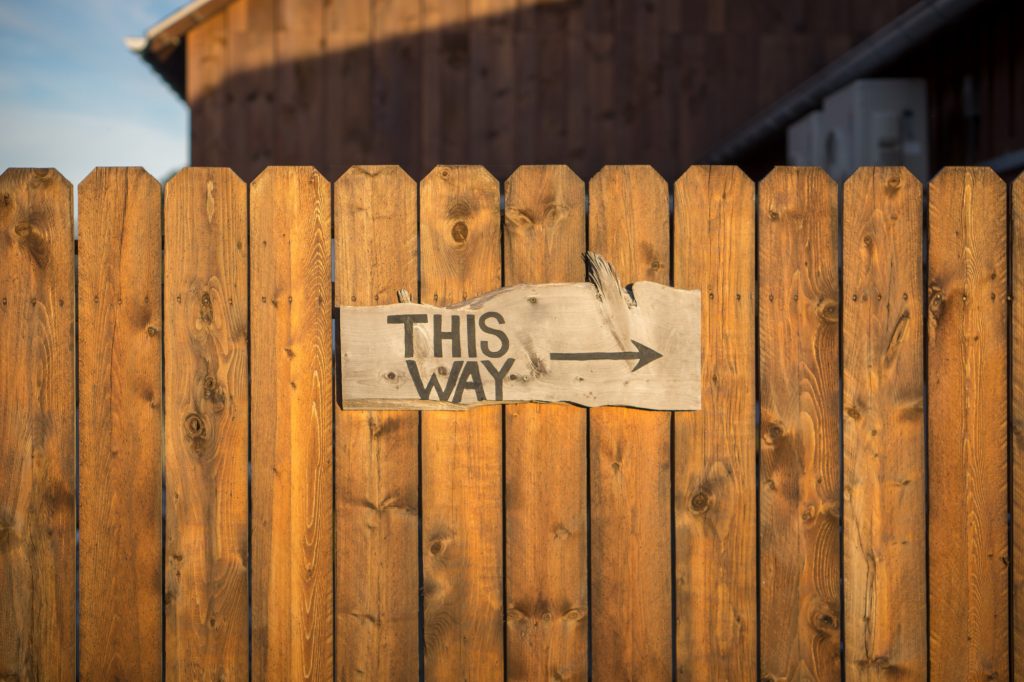 Today is an "A" day. What does your schedule say you have for A 7/8?
We are going to walk this morning to see where you may have afternoon classes, where IT is (who can't log in?), where the cafeteria is, where Student Services and Ms. Charron (our Cawd guidance counselor is located is, etc. Please be quiet in the halls.

Rooms with "R" mean they are in the Ice Rink (I don't believe we have anyone with afternoon classes in the Rink – so we won't be going here…but trust me, it exists.)
Rooms with "M" mean they are under the Library
A Room with a "D" should be Mrs. Willson's room.

If you have a CTE 7/8 class you don't come back from lunch. Your class starts right at 12:45. Go there right from lunch.
If you have an EHS 7/8 class you come back at 12:40 and you leave at 1:10 daily.
If you are in Cawd 7/8 you come back at 12:40 and are dismissed for the day at 2:05.
First days of school can be confusing, but withing a week or so you will have it down. If after all these explanations you still have questions, I am happy to talk to you during lunch and figure it out. Remember – deep breaths, its all going to work out.
12:10 Lunch (30 Minutes)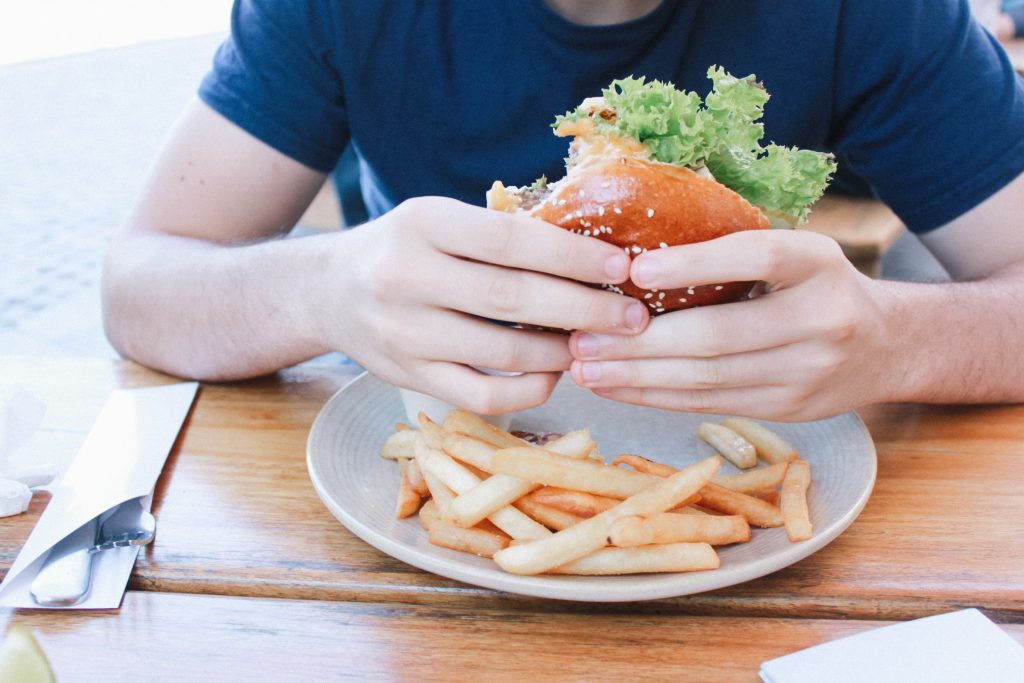 Drinks on the shelf
No food
You are welcome to stay in the room and explore the software, work on homework, socialize, etc so long as we act appropriately. This isn't the cafeteria / library / hallway.
12:40 Attendance and Article
12:45 Ice Breaking Activity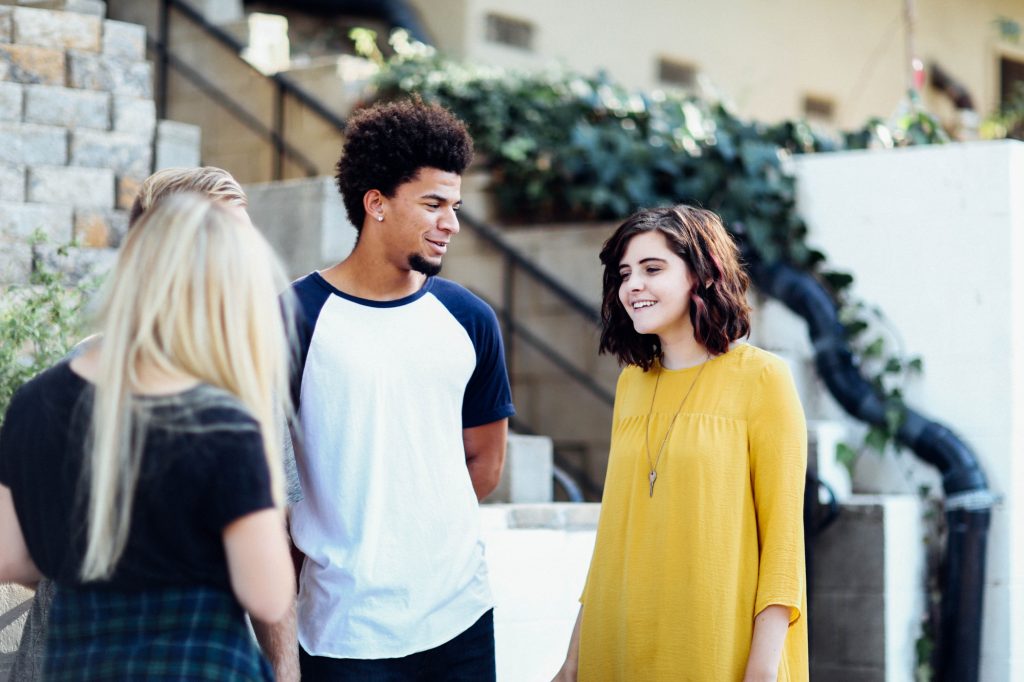 1:10 Afternoon Blender Exercise: Toy Block Castle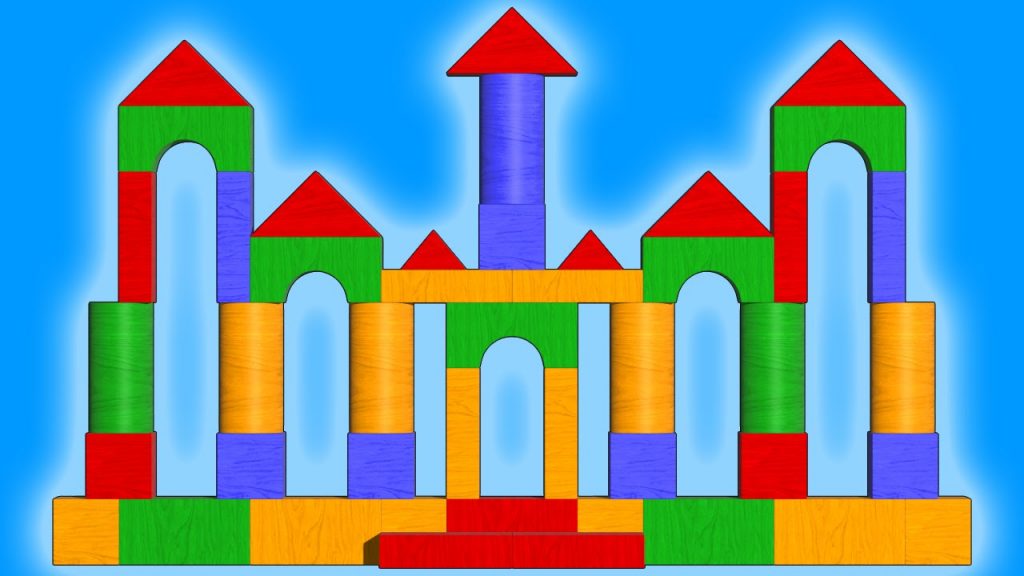 This afternoon you are going to work in Blender with basic toy block shapes to create a castle. We are going to review and get some day 1 practice.
We are going to create shapes that look like toy blocks. No high detail, just getting used to 3D space, the interface, and some of the basic commands.
Throughout the afternoon we will also talk about saving your file.
At 1:45 we will do a "Gallery Walk" where we walk around the room and see what we have all created. This is a non-graded presentation, but you need to know that in our industries of practical arts you are typically designing for others. Presentations will be a daily occurrence in Cawd, good to start geeing used to them today!
1:45 Gallery Walk (aka Dailies)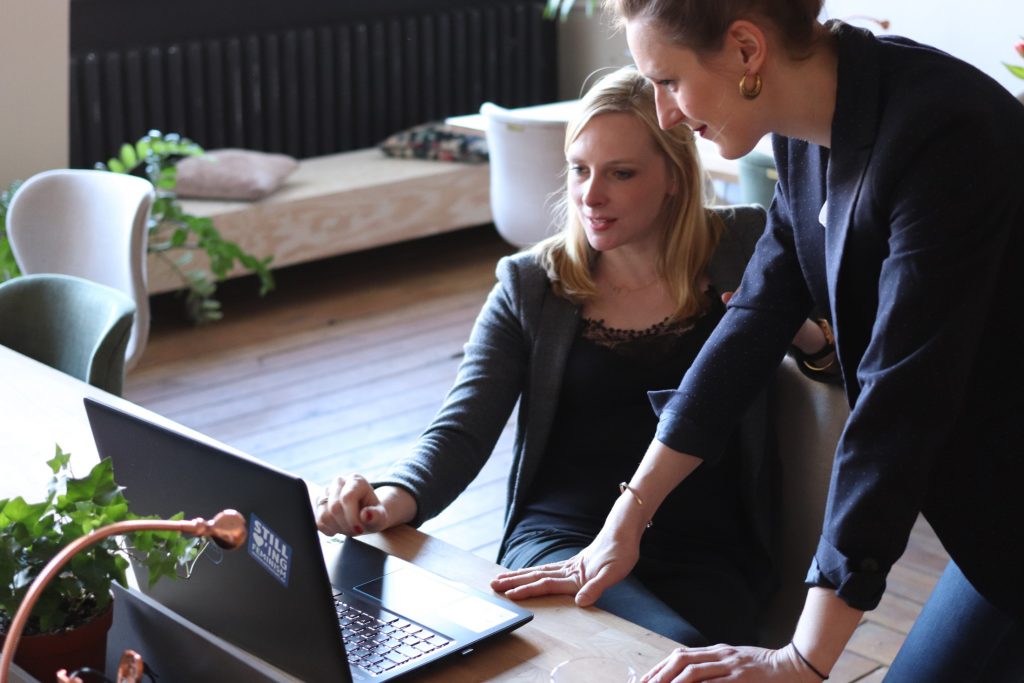 1:50 Dismissal
While we are typically dismissed at 2:05, as it is early and we all want to make the bus, we are going to save our work, clean our stations, and I am going to walk you out to the buses. This should reduce anxiety of transitions, and make everyone feel comfortable at the end of the day.
Don't forget I am accepting Start of School paperwork tomorrow for extra credit!