Class Hours: 9:40 – 2:05
Mr. Cronin
Mr. Bohmann
Notes
Welcome to Friday! Today we will start our Web Design focused 2nd semester. We will get a chance to play and explore today.
Last time we will see this schedule: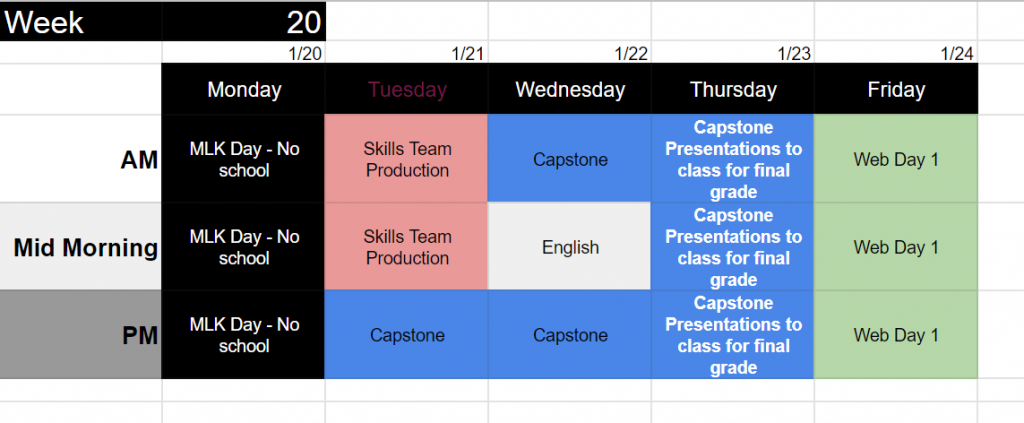 In honor of a crazy week – and getting back to "normal" on Monday – we are going to follow Cawd2's lunch lead.
9:40 Attendance and Article
9:45 Final 2020 Capstone Prepping

Anyone that didn't present yesterday will go today first thing.
Tatyana
Phillips
Oliver
Ohanian
Frey
Eastmen?
10:15 Web Design and Development Day 1

Our Web Design and Development semester is going focus on:
Learning solid design principles and applying them to our development process
Writing code that will adapt to the users, regardless of their device (cell, desktop, tablet, etc)
Using a variety of different languages, including the holy trinity of front end web design:

HTML5 – for structure
CSS3 – for presentation
JavaScript – for interactivity

The W3C
The W3C's code validator – like having a teacher sitting with you while you develop
10:45 Break (15 Minutes)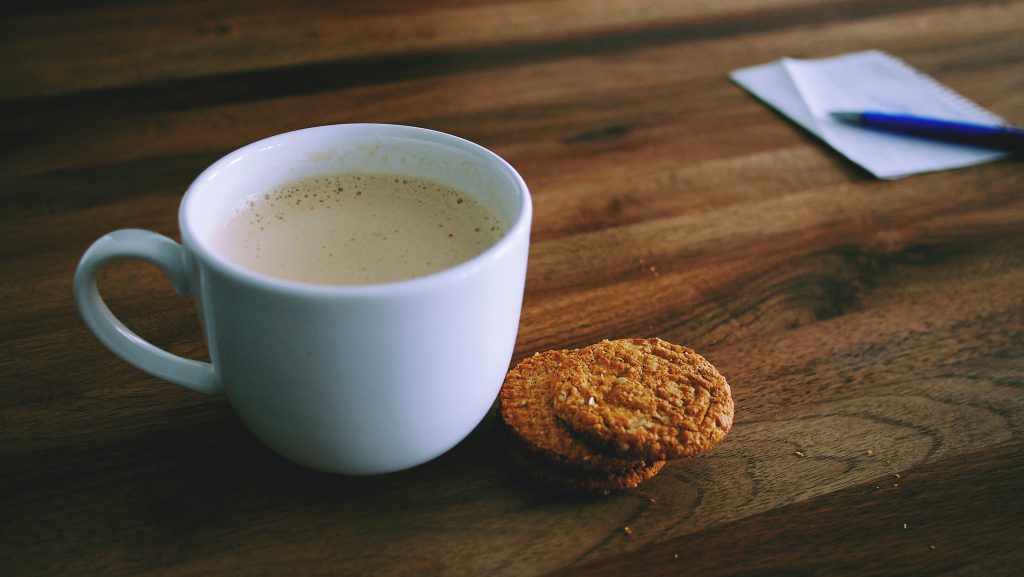 11:00 Tatyana Presentation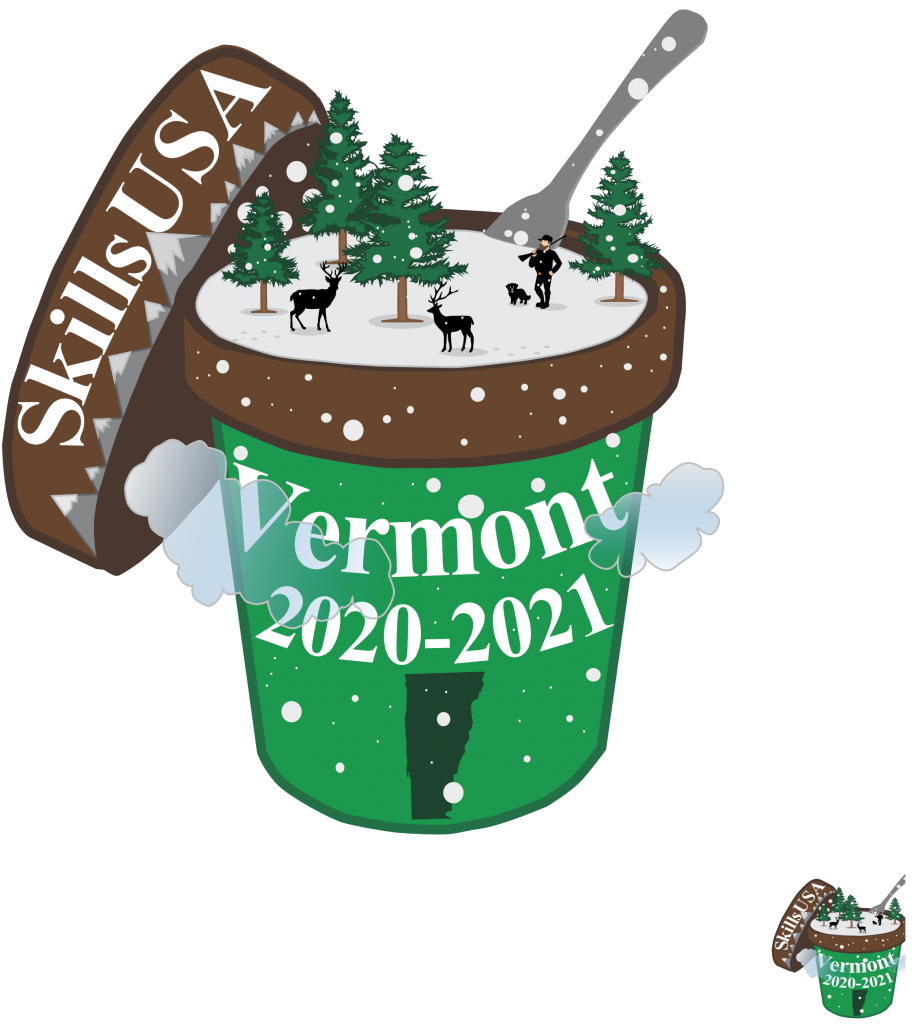 11:10 Web Design and Development Day 1

12:00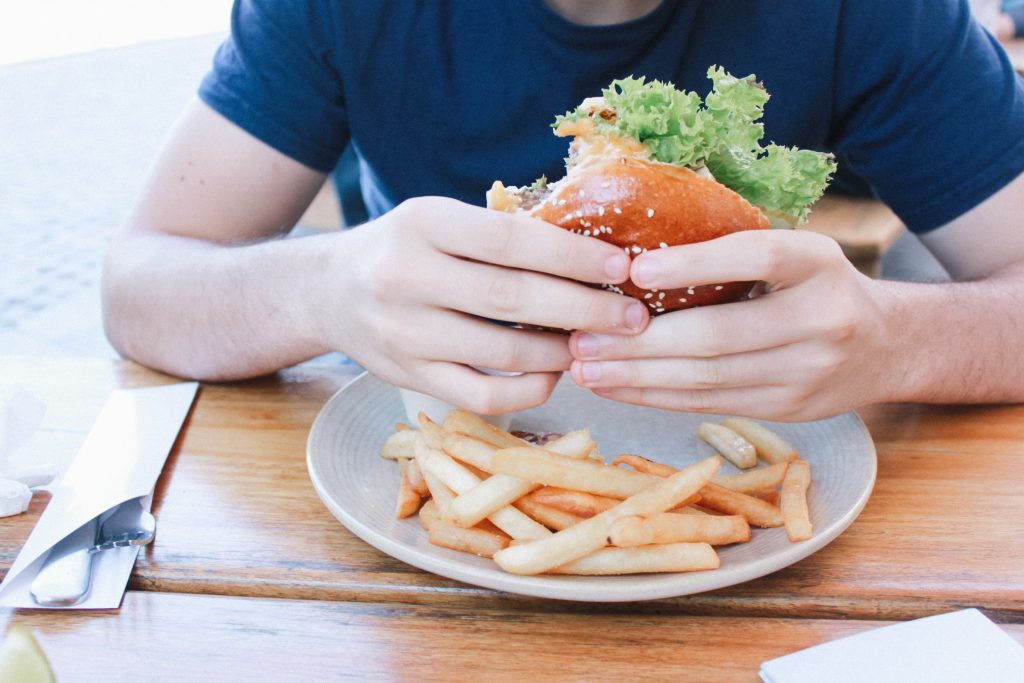 12:45 Attendance and Article
12:45 Web Design and Development Day 1

2:00 Dailies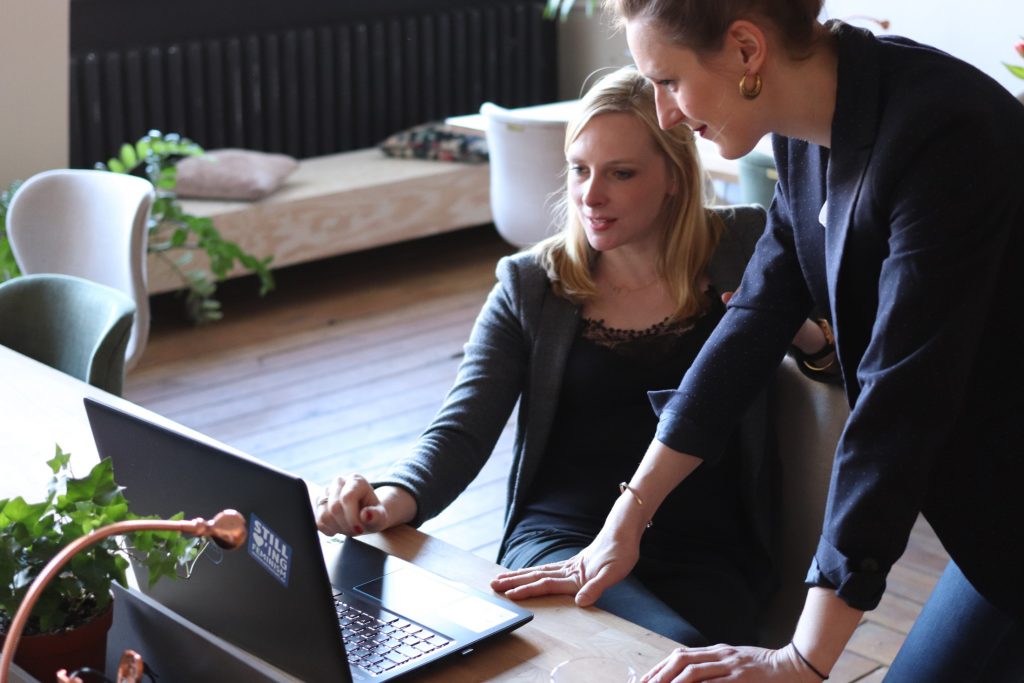 2:05 Dismissal