Class Hours: 9:40 – 2:05
Mr. Cronin
Mr. Bohmann
Notes
Congrats to out to Tatyana for her Pin Design – she placed top 5 (we don't know where) and now she will pitch her Pin to a panel of Judges this Thursday or Friday! Yes, potentially in 48 hours.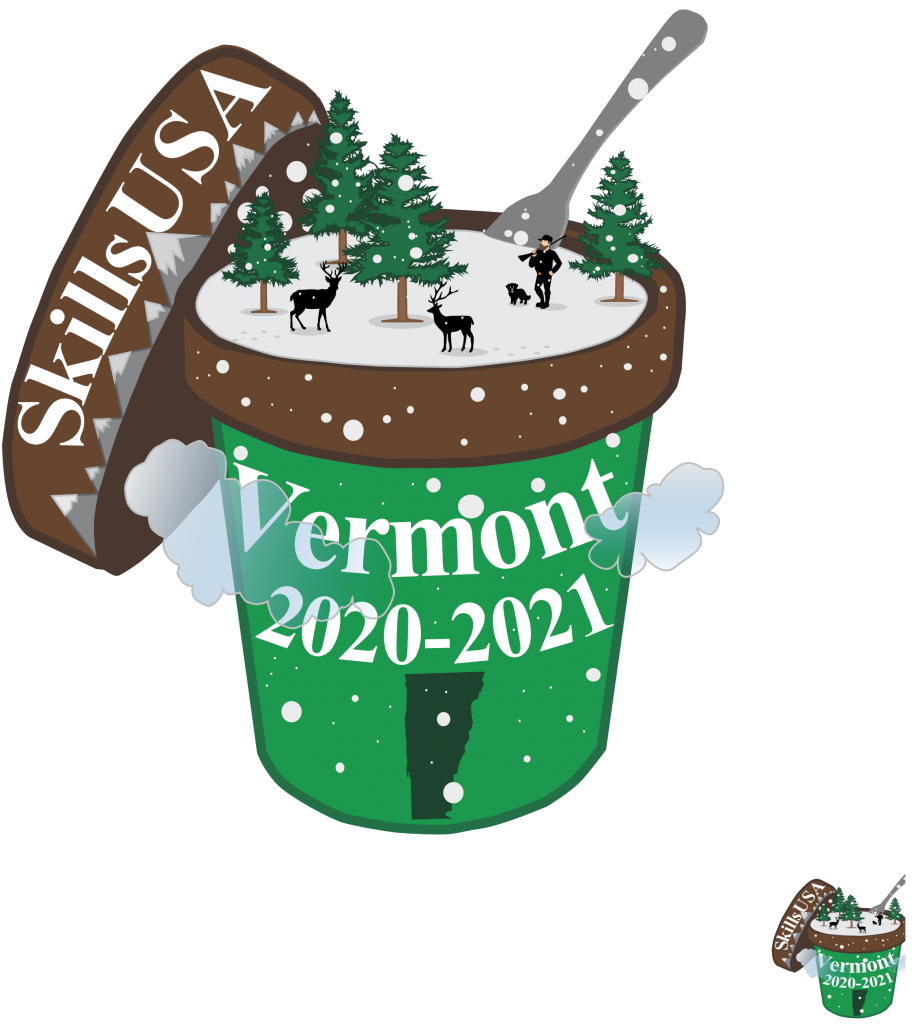 Welcome to Week 20 a NON-Tumultuous Tuesday. As EHS is in their exams, we do not need to adapt to their crazy Tuesday schedule today.
We will continue to have our revised break and lunch schedule to best match up with the realities of exams. This will be in effect through Thursday…except tomorrow…more on that shortly.
Web Design starts up Friday!
We will be hosting 4 students tomorrow afternoon, and 5 students Thursday afternoon. We will have these students from 12:45 – 1:25. As always students that work as class ambassadors get extra credit.
We are going to follow the same procedure as normal for visitors:

I start with the visitors in the back, do a quick overview of Cawd.
You meet your student. Remember the #1 goal is that they feel welcome.
Have them fill out the Visitor Info Form.
Show them your best work, what you are most proud of, show them how to do something interesting.
I take then to see Cawd2.

Emmy is coming down this morning finalize the sign-up process for Web Dev.
Take your sketchbooks today! Thank you for leaving them for so long. First Design Homework of 2020 will come out next week.
Let's go over Wednesday – I want to be very clear on expectations for Thursdays Capstone Presentations.
Our schedule for the Week: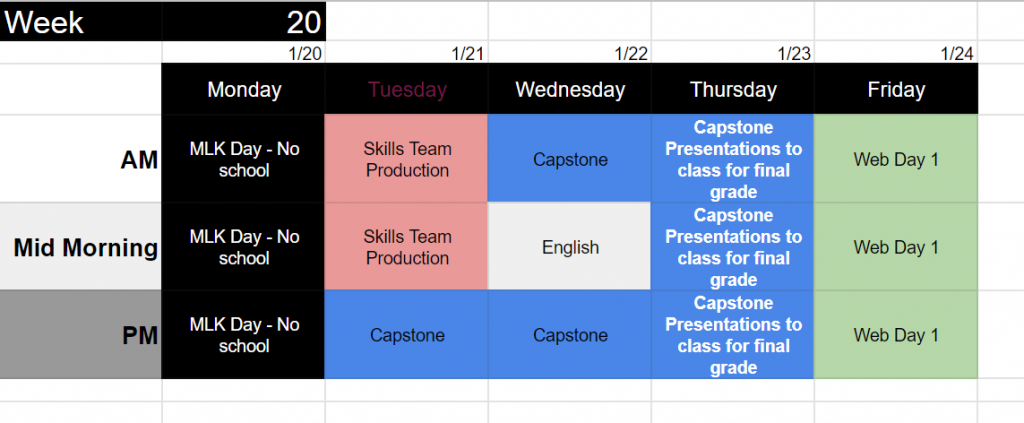 9:40 Attendance and Article
9:45 Skills Team Production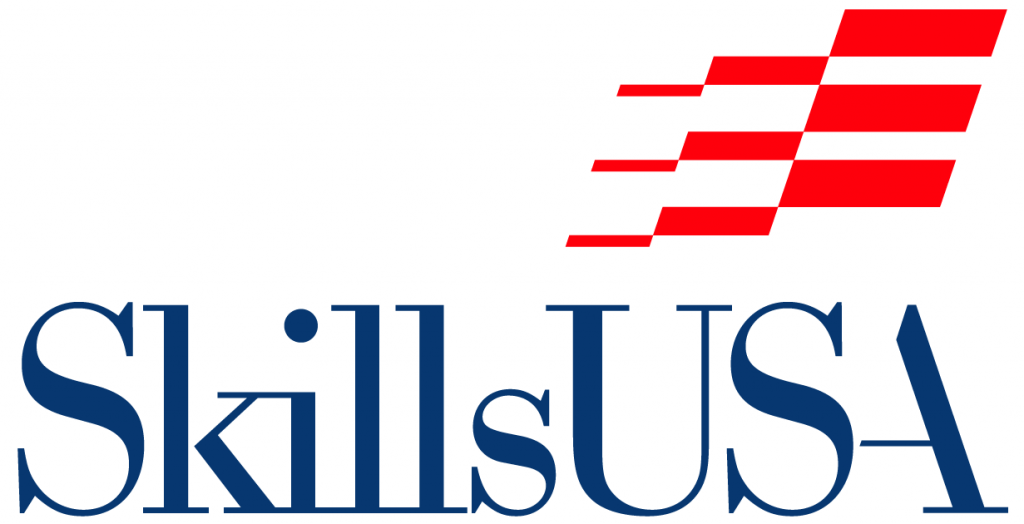 3D Animation Teams
Work on Low Poly Game Level.
You have used 2 of the 6 hours dedicated for this project.
Specifics in the 1/17 Dayplan.
Game Design Teams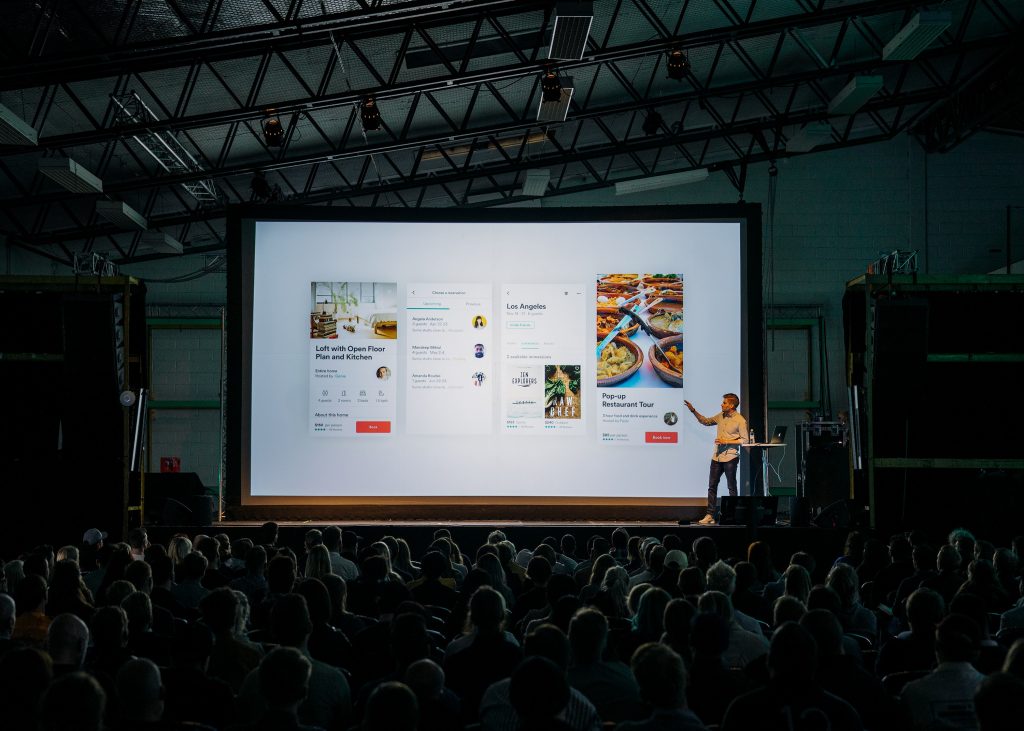 Team presentations start today at 10AM
After your presentation meet with your partner and come to a consensus on what you think your team wants to create. Please decide:

Working Game Title
Game Type (3rd Person, 1st Person, Driving, etc)
Main Mechanic (shooting, jumping, driving, collecting)
Roles of each partner

At 11:25 this morning you are going to present this information to other Game Teams.
9:55 Tatyana Production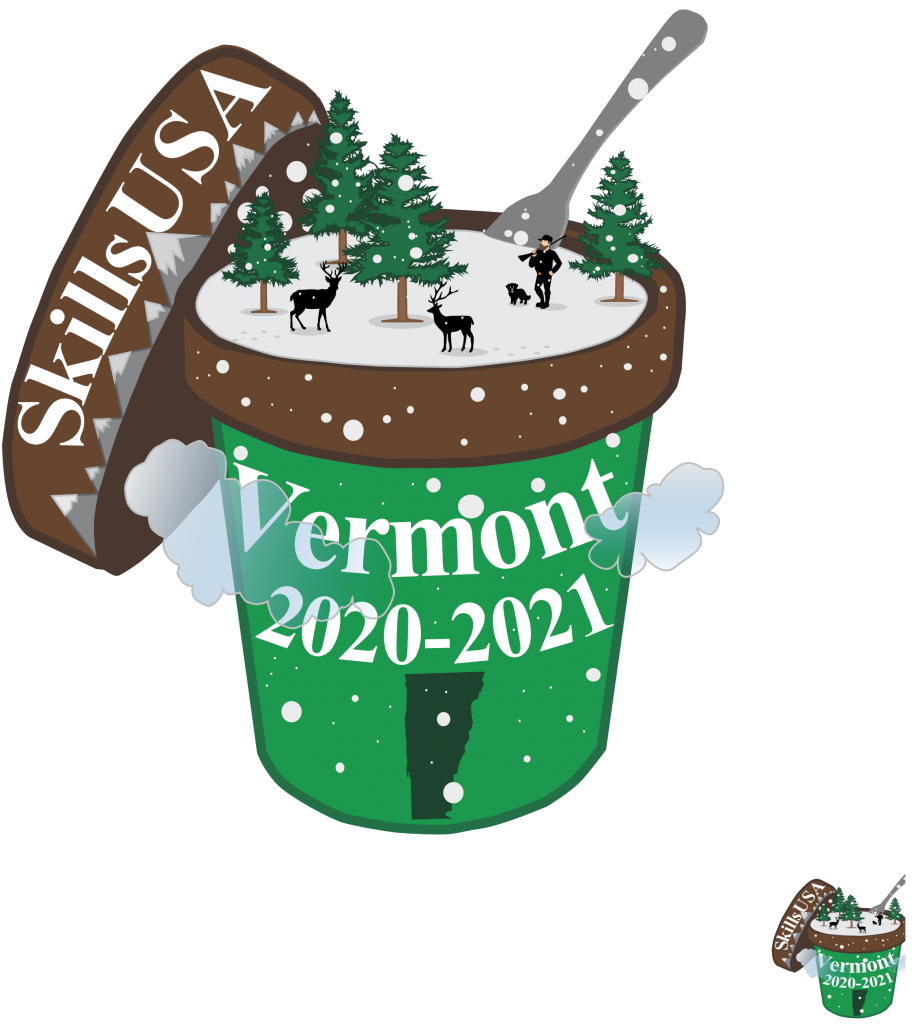 Let's go over presentation / rules
Build your binder
5-7 minute presentation – first draft today at 11:45 to the class! (Trust) You will present Today, Wednesday, and Thursday in preparation
I am going to have you and Dylan go first, and then you have time to get yourself ready. Dylan can help.
10:30 Early Break (15 Minutes)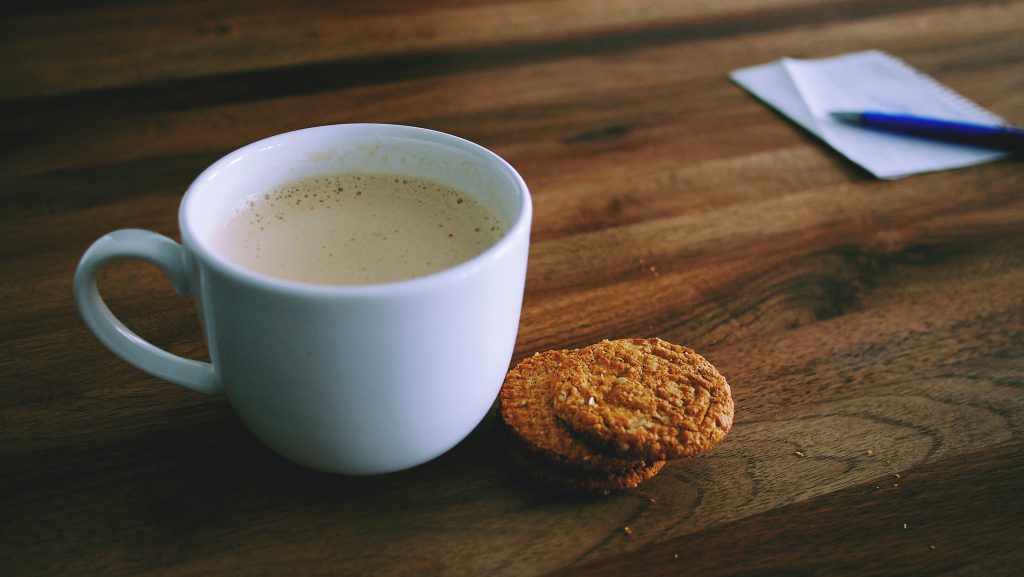 10:45 Skills Team Production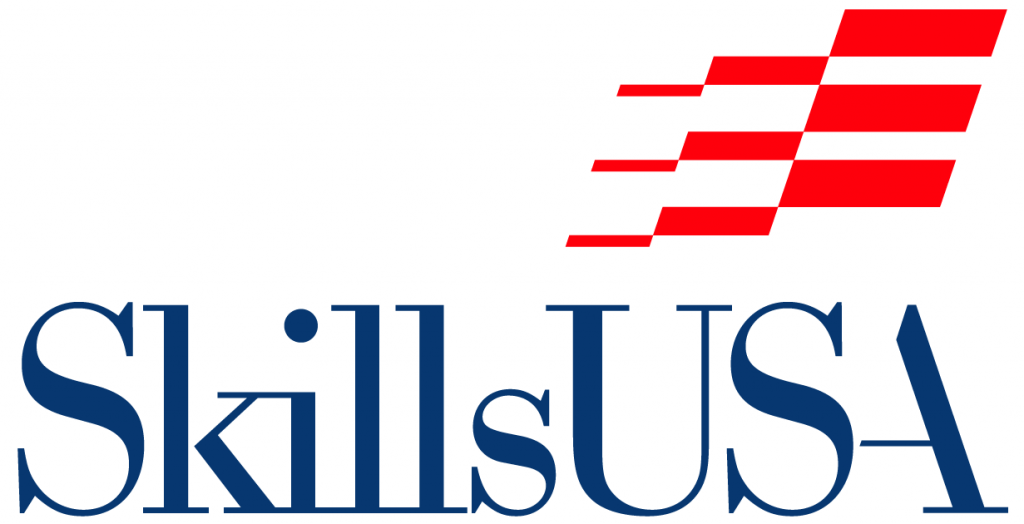 11:25 Game Design Presentations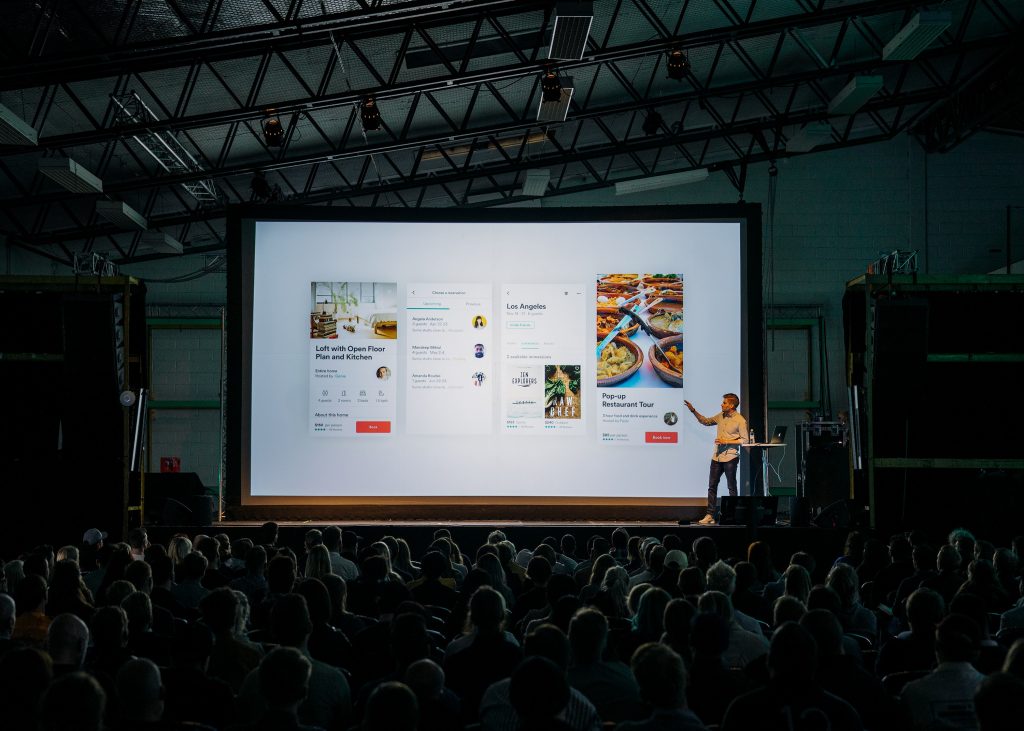 All groups present
Monitors off / we all listen
11:45 Tatyana Pin Design Presentation (Practice 1 of 3)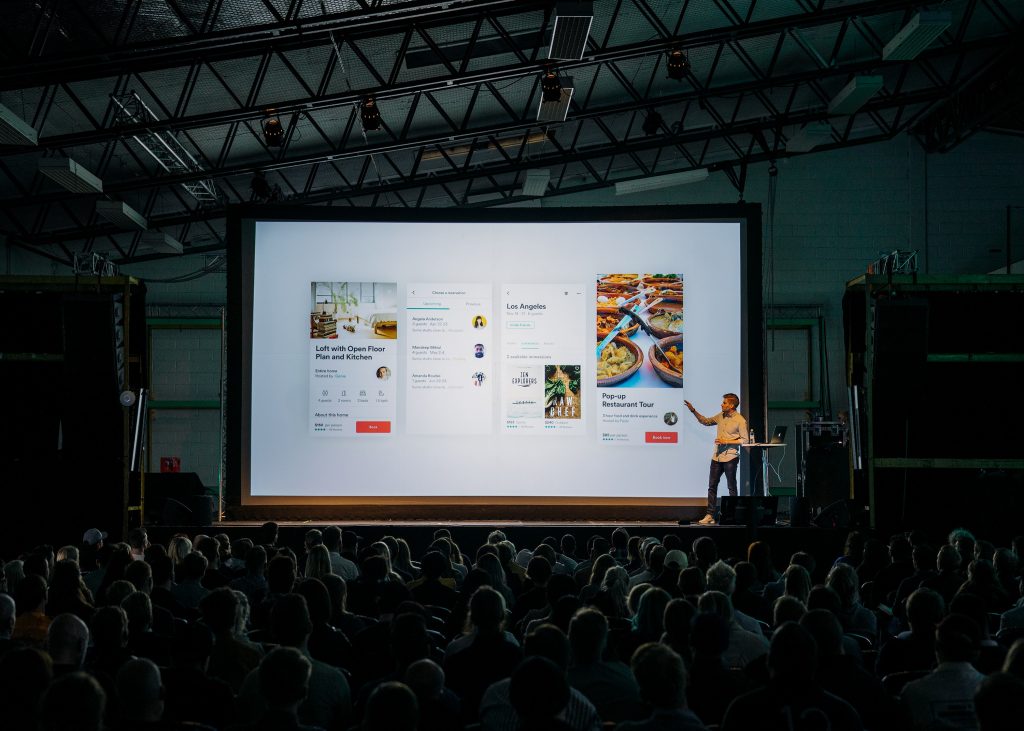 Tatyana presents
Monitors off / we all listen
12:00 Lunch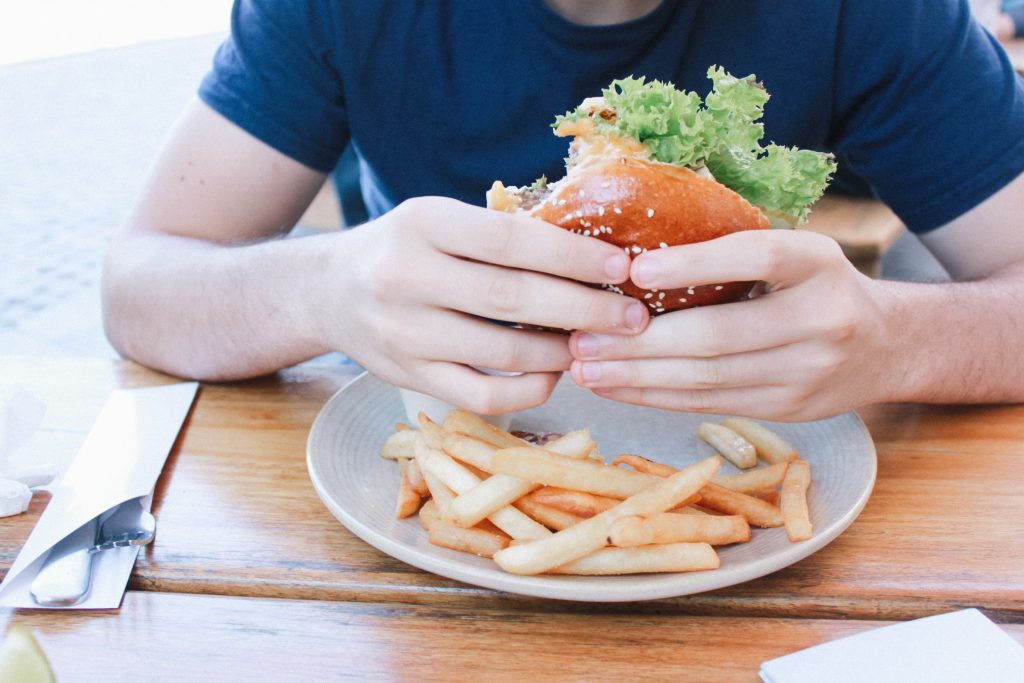 1:00 Attendance and Article
1:05 2020 Cawd Capstone

Presentations Thursday morning at 9:45! Be ready!
2:00 Dailies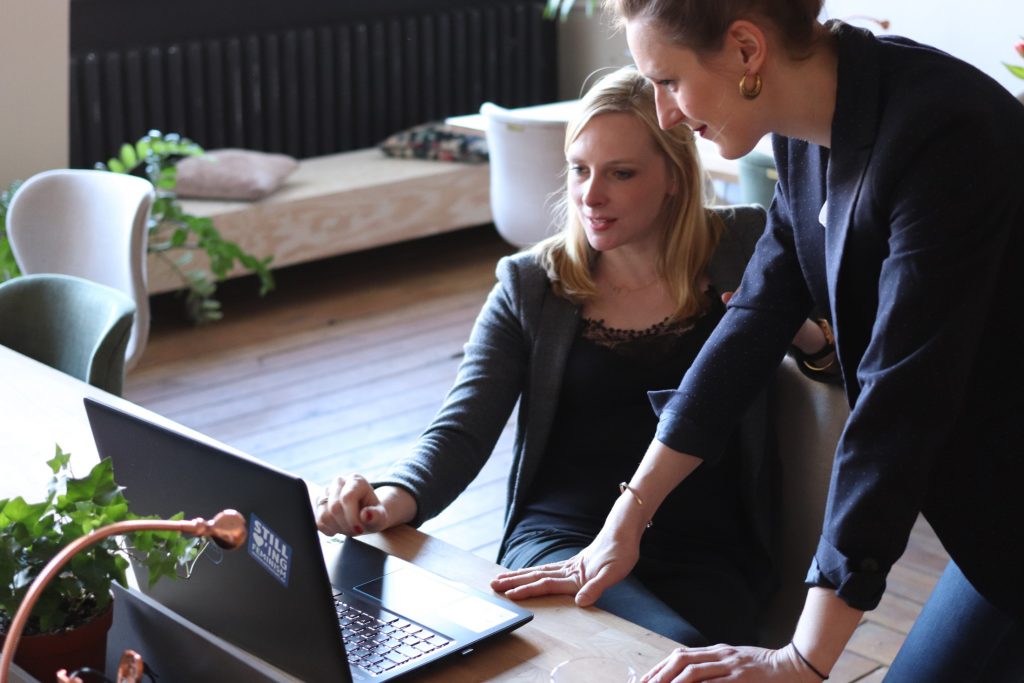 2:05 Dismissal